Beijing vows curbs on coal consumption
Share - WeChat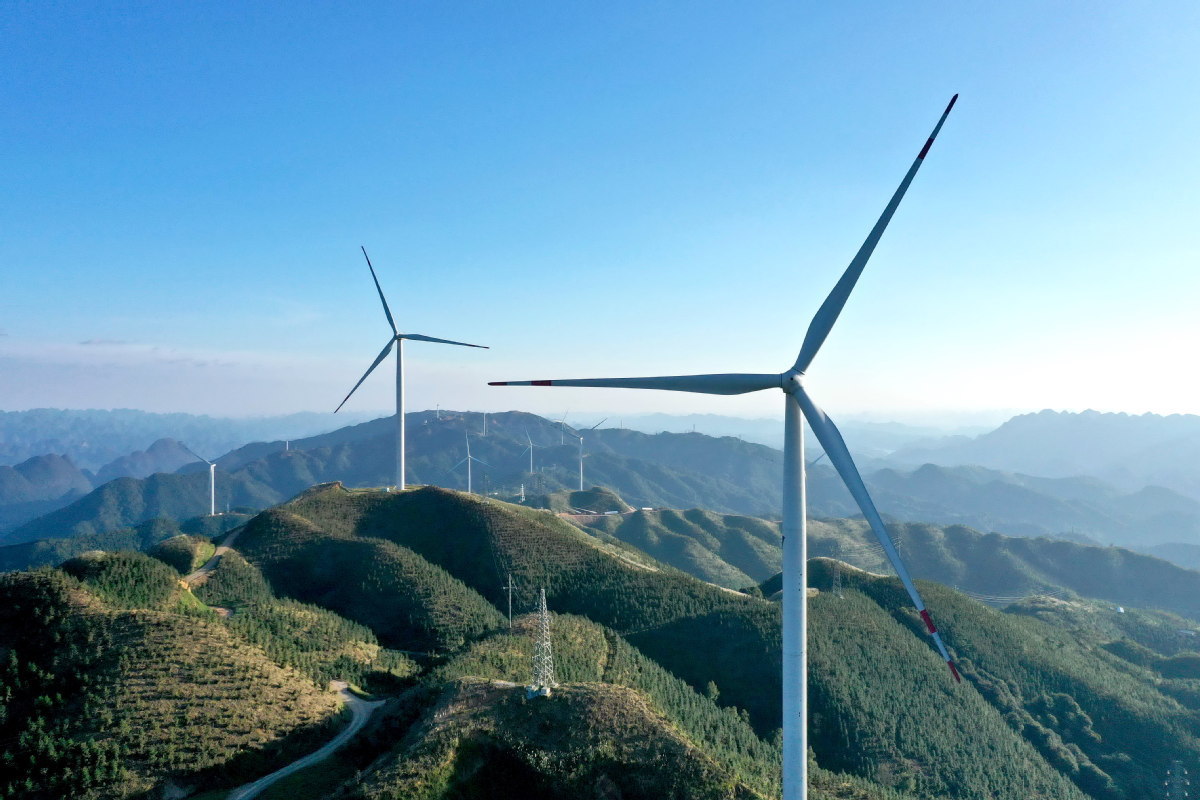 Xi sends a strong signal in pledge to strictly control related power projects
China's recent commitment to curb coal consumption and coal-fired power projects has sent a strong signal that the country will unswervingly reduce its reliance on coal as a dominant source of energy, experts said.
They also said the pledge demonstrates China's resolve to tackle the global climate crisis, taking into consideration that energy demand in the country will keep growing for economic growth and better livelihoods.
"China will strictly control coal-fired power generation projects," President Xi Jinping said while addressing the Leaders Summit on Climate via video link from Beijing on Thursday.
The country will also strictly limit the increase in coal consumption over the 14th Five-Year Plan (2021-25) period and gradually reduce it in the 15th Five-Year Plan (2026-30) period, he added.
Zou Ji, president of Energy Foundation China, said the pledge means that coal consumption will possibly peak during the 14th Five-Year Plan period. "This is a very important signal for weighing investment in coal and coal-fired power plants," he said.
The pledge puts an end to the long argument over whether it's still necessary to invest in such projects, Zou said, adding that it would be very risky to make new investments in the sector.
About 54 percent of China's annual coal consumption is used to generate power. Carbon dioxide emissions generated by energy consumption take up about 85 percent of the country's total CO2 emissions. Coal-fired power is to blame for about 40 percent of the country's carbon dioxide emissions generated by energy consumption, according to a recent report compiled by the Global Energy Interconnection Development and Cooperation Organization, a Chinese international NGO. The organization's chairman is Liu Zhenya, former president of the State Grid Corporation of China.
"To control coal-fired power is a key task in the country's endeavors to make carbon dioxide emissions peak," the report stated. China aims to peak carbon dioxide emissions by 2030 and go carbon neutral by 2060.
However, experts said the realization of the task will be arduous. He Jiankun, vice-chairman of the National Committee of Experts on Climate Change, said one of the challenges lies in the fact that the country's demand for energy is still growing.
As China forges ahead with further urbanization and industrialization, and better livelihoods for the people, it's almost unavoidable that the country would have an increasing demand for energy, he said.
Xie Zhenhua, China's special envoy for climate change affairs, said on Thursday that China's energy reserve is still dominated by coal and the country's social and economic development is still unbalanced, which together pose formidable difficulties for China to realize its climate targets.
National Energy Administration data shows the share of coal in China's energy mix stood at 56.8 percent in 2020, and the country plans to bring down the proportion to less than 56 percent this year.
Coal, a major contributor to carbon dioxide emissions, accounted for about 19 percent of energy sources last year in the United States, which has pledged to achieve carbon neutrality by 2050, according to the US Energy Information Administration.
The phasing out of China's coal-fired plants would also be more costly compared with many developed countries, considering that many of the plants were built in recent years.
Zhou Yuanbing, president of GEIDCO's Economic and Technology Research Institute, said it's necessary to peak carbon dioxide emissions and bring the emissions close to zero first in the coal-fired power sector.
"But it doesn't necessarily mean that the earlier the targets are realized in the sector, the better," he said.
Facilities in many of China's coal-fired plants are still new. "We should consider the risk of leaving them as stranded assets," he said.
Based on GEIDCO's research, a viable path for China to go carbon neutral is that the country peaks carbon dioxide emissions in the power generation sector in 2025 and brings down the installed capacity of coal-fired plants to 300 million kilowatts by middle of the century before phasing out them all by 2060.