China open to work with US on Paris Agreement
Share - WeChat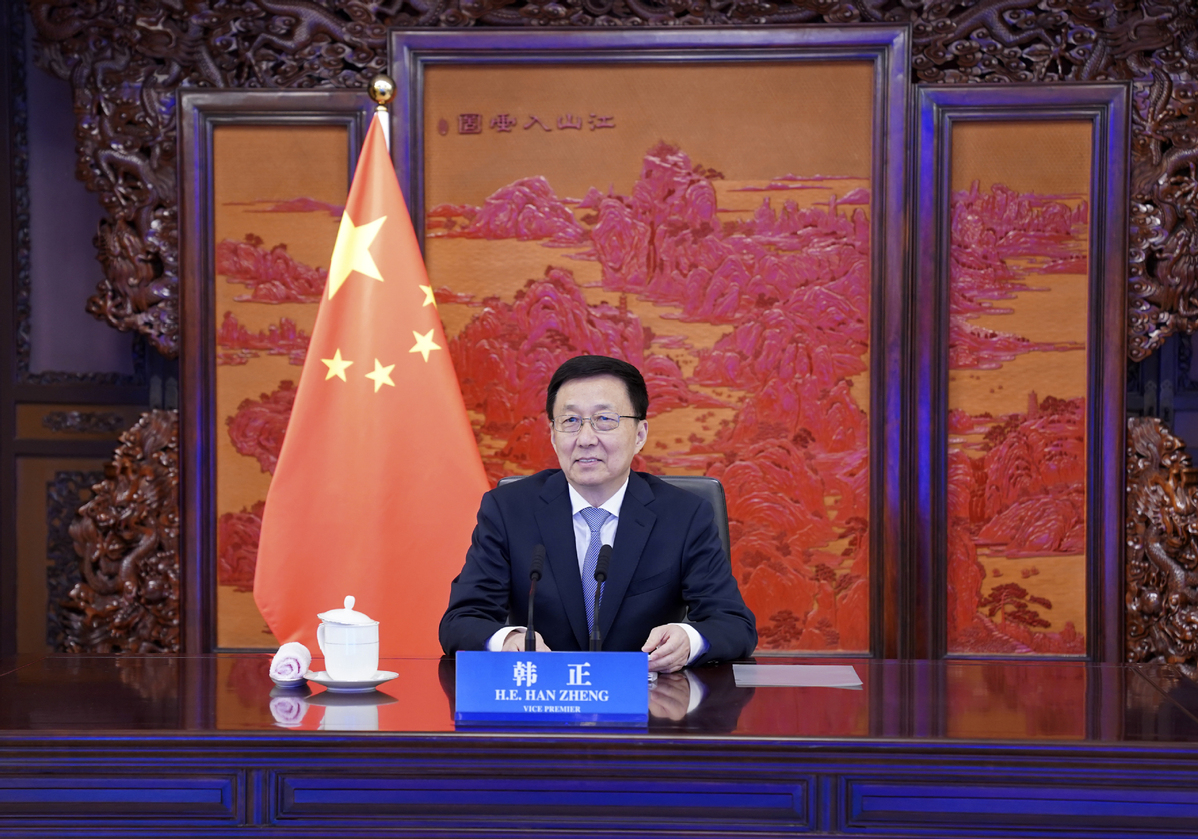 Vice-Premier Han Zheng said on Friday that China is willing to maintain communications and cooperation with the United States by synergizing their strengths to push for the implementation of the Paris Agreement with all other parties.
Han made the remark during a virtual meeting with John Kerry, who is currently on a four-day visit in Shanghai as US President Joe Biden's climate envoy. The trip, which ends on Saturday, is the first to China by a senior official in Biden's administration.
Han said that as the largest developing country and the largest developed country, China and the US enjoy a lot of common interests in addressing climate change, and China attaches importance to carrying out dialogue and cooperation on this issue with the US.
China welcomes the return of the US to the Paris Agreement and expects that the US will shoulder its responsibility and make its due contribution, he said, adding that the principle of common but differentiated responsibilities should also be upheld in international cooperation to address climate change.
The vice-premier said that China is resolutely dealing with climate change with strong actions and the country will make down-to-earth efforts to realize its goals.
Last year, President Xi Jinping announced that China aims to have carbon dioxide emissions peak by 2030 and achieve carbon neutrality by 2060 and China would scale up its nationally determined contributions.
Noting that climate change concerns the well-being of all mankind, Han said China implements proactive national strategies on climate change and has been an important participant, contributor and front-runner in ecological protection.
According to a news release issued after the meeting, Kerry said that China has made huge efforts in dealing with climate change and US-China cooperation is crucial for dealing with this global challenge.
The US stands ready to strengthen communications, deepen cooperation and step up implementation of the goals in the Paris Agreement with China to jointly make greater contributions to addressing climate change, he said.