S. Africa embraces TCM with new center
Share - WeChat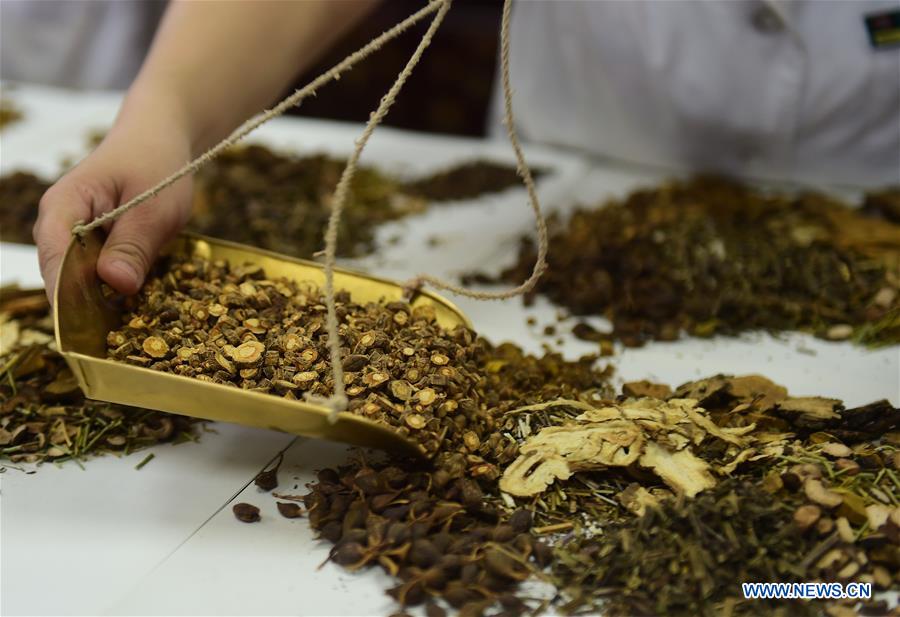 South Africa's University of Johannesburg launched a center in cooperation with Fujian University of Traditional Chinese Medicine on Monday to teach traditional Chinese remedies.
The center, called the Acupuncture Centre and Museum, has a teaching clinic and a museum. It was first conceptualized a few years ago, with renovations and design commencing in 2019.
The teaching clinic consists of 10 consultation rooms and 20 beds, which serve as the clinical teaching base and research facility where the training of clinical and research skills by students will take place.
The museum aims to provide a visual history of acupuncture as a part of traditional Chinese medicine. The history from ancient to current times has been presented and exhibited, including stories of the classics, stories of famous doctors as well as historical items.
Speaking at the launch, Sehaam Khan, dean of the Faculty of Health Science of the University of Johannesburg, welcomed the opening of the center and said it would provide access to Chinese traditional medicine while serving as a resource to students and the general public.
Revised curriculum
"Last year we began offering the bachelor of complementary medicine, which is a four-year qualification. As part of this revised curriculum, acupuncture and phototherapy were included to introduce our students to a broader range of holistic and traditional medicines," Khan said.
The Department of Complementary Medicine at the Faculty of Health Sciences last year announced it will be offering new and unique professional programs in complementary medicine to allow for comprehensive theoretical and practical training in the disciplines of acupuncture, homeopathy and phototherapy in cooperation with China's Fujian University of Traditional Chinese Medicine.
Graduates under this program will be eligible to register with the Allied Health Professions Council of South Africa as acupuncture therapists. Successful graduates will also be able to register with other health profession councils of South Africa to practice acupuncture in the country, according to the university website.
Ylva Rodny-Gumede, the head of the Division for Internationalization, praised the launch saying the Acupuncture Centre and Museum will improve the wellbeing of South African people.
"This will provide the best treatment for the community we serve. It will improve the mental well-being of the people. The World Health Organization has said acupuncture is important for complementary treatment of various diseases," Gumede said.
The launch is the latest in a number of moves by South Africa to embrace and learn more about traditional Chinese medicine.
The Confucius Institute for Chinese Medicine, the first of its kind on the African continent, was launched in 2019.