Crackdown on excess wrapping in parcel delivery industry to start soon
Share - WeChat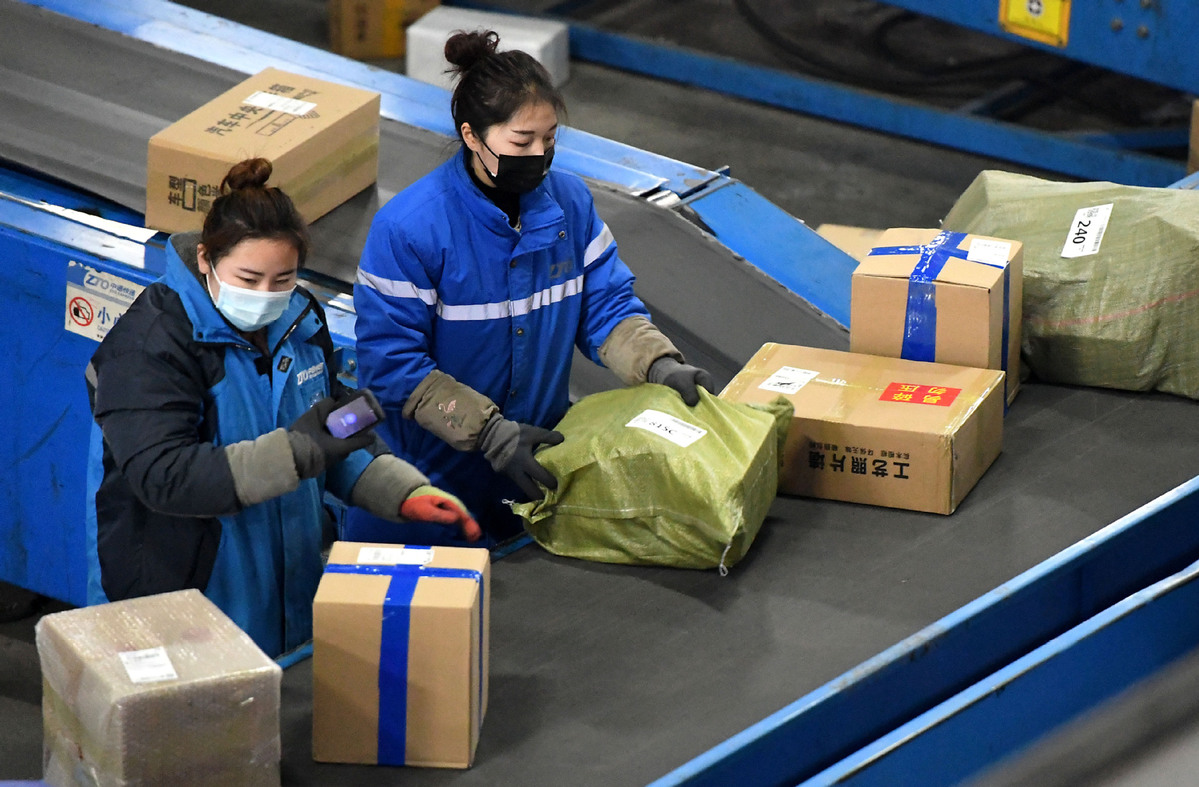 The courier industry regulator will launch a yearlong campaign this month to crack down on inappropriate packaging and promote more environmentally friendly package wrapping.
The campaign aims to crack down on over-wrapping and establish a long-term mechanism for standard packaging, Guan Aiguang, deputy director of the State Post Bureau's market inspection department, told a news conference on Tuesday.
A guideline to regulate mail and parcel packaging, released by the Ministry of Transport, took effect last month.
It said logistics companies must draw up packaging standards and train couriers to wrap packages accordingly to reduce waste and avoid over-packaging.
Companies that violate the green packaging regulation during the campaign will be warned and could face fines of up to 10,000 yuan ($1,528).
"The guideline clarifies the responsibilities of the logistics companies," Guan said. "The companies' headquarters should be responsible for the promotion of green packaging in all branches across China."
She said revenue was the only performance indicator that mattered for many franchised logistics branches in the past, but green packaging has now become another way of assessing their performance.
Companies can choose green packaging materials from a list and establish a standard way to wrap parcels, the guideline said.
"It's true that some customers prefer companies to use more tape to wrap a parcel or stuff the packaging boxes with more filling materials to prevent items from breaking, but customers should have faith in professional companies to wrap the items properly," Guan said, adding that standard packaging could avoid excess while also ensuring the safety of items being shipped.
The guideline also requires companies to deliver parcels appropriately, banning behavior such as tossing and stamping on parcels.
Companies are also being encouraged to use recyclable multiuse bins to transport and deliver items, but Guan said there were challenges in collecting them.
"Some customers have refused to return the bins," she said, calling on clients to give them back in the interest of sustainable development.
China's parcel sector has experienced a boom in recent years and has been breaking records. The country handled 83 billion parcels last year, a year-on-year increase of 30.8 percent, and is expected to handle 95 billion this year.
The growth of the parcel delivery business has made people's lives easier and more convenient, but it has also produced more packaging waste, posing challenges for environmental protection. Netizens shared photos of used parcel packaging piled up in communities and university campuses after an annual online shopping spree in November.
Promoting green packaging has drawn significant attention and was included in this year's Government Work Report.