Virus in Ruili likely imported
Share - WeChat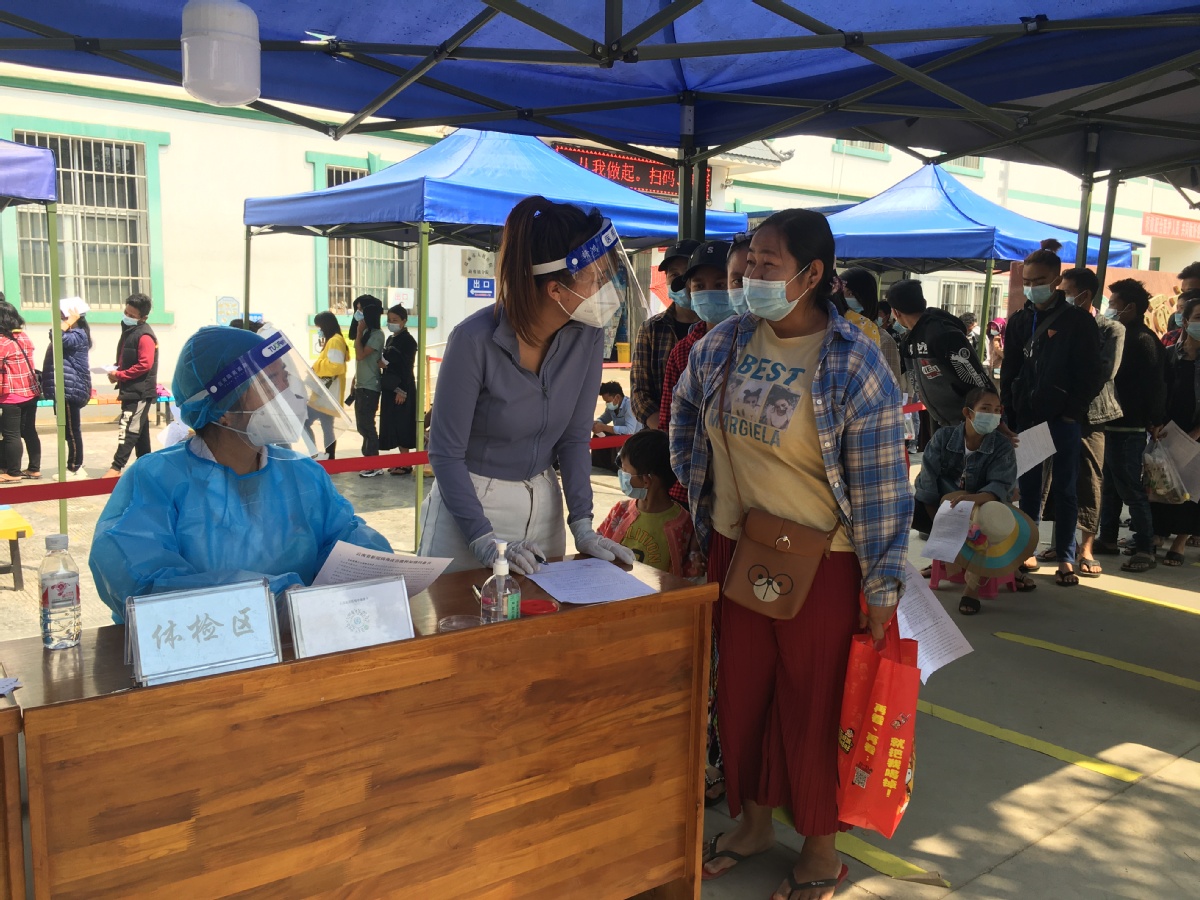 10 new locally transmitted cases reported Saturday
The novel coronavirus found in locally transmitted cases of COVID-19 in Yunnan province was very likely imported from neighboring Myanmar and no virus mutation has been discovered, the provincial health commission said.
On Saturday, the Chinese mainland reported 10 new locally transmitted COVID-19 cases and one new asymptomatic case, all in Ruili, Yunnan, the National Health Commission said on Sunday.
Ruili, a key border city in southwestern China with a population of about 210,000, is located in the west of Yunnan on the border with Myanmar.
The Yunnan Provincial Center for Disease Control and Prevention said it had discovered that the genome sequence of the novel coronavirus in the Ruili outbreak is highly homologous to that in Myanmar, so it was very possible the virus was imported from across the border.
The center also said that the virus found in Ruili has no correlation with the genome of the virus in local clusters caused by imported cases in other parts of the country, indicating that it is not a secondary transmission caused by local outbreaks elsewhere in China recently.
In order to help people from Myanmar in Ruili, 1,546 translation volunteers participated in prevention and control tasks carried out online and offline, the city government said.
Yunnan had a total of 36 confirmed cases and 51 asymptomatic cases as of Saturday. All of them are receiving treatment or are under medical observation in designated hospitals in the province.
All the confirmed and asymptomatic cases were found in Ruili during a citywide nucleic acid testing campaign, the commission said.
"Based on the measures carried out by the government of Ruili in the past few days, it suggests that the outbreak has been dealt with in its early stages and that its overall scale will not be too large," Wu Zunyou, the chief epidemiologist at the Chinese Center for Disease Control and Prevention said in an interview with China Central Television that was broadcast on Friday.
He added that China has experienced more than 20 similar outbreaks and has a lot of experience in dealing with them.
Since Wednesday, schools in Ruili have been suspended and residents have been urged to stay home following reports of new COVID-19 cases.
On Thursday, the city ordered all jewelry trading markets, including online livestreaming platforms, to suspend business to help epidemic prevention and control.
Twenty-five stations have been set up in Ruili to vaccinate all eligible residents, who can apply for a shot on their mobile phones.
Sufficient doses of vaccine have been allotted by the government to ensure all eligible residents in the city can be inoculated by Tuesday, Ruili's mayor said at a briefing on Friday.
Five areas in Ruili were categorized as medium-risk for the virus from 7 pm Thursday, the city's epidemic prevention and control headquarters said.