Argentine president tests positive for COVID-19
Share - WeChat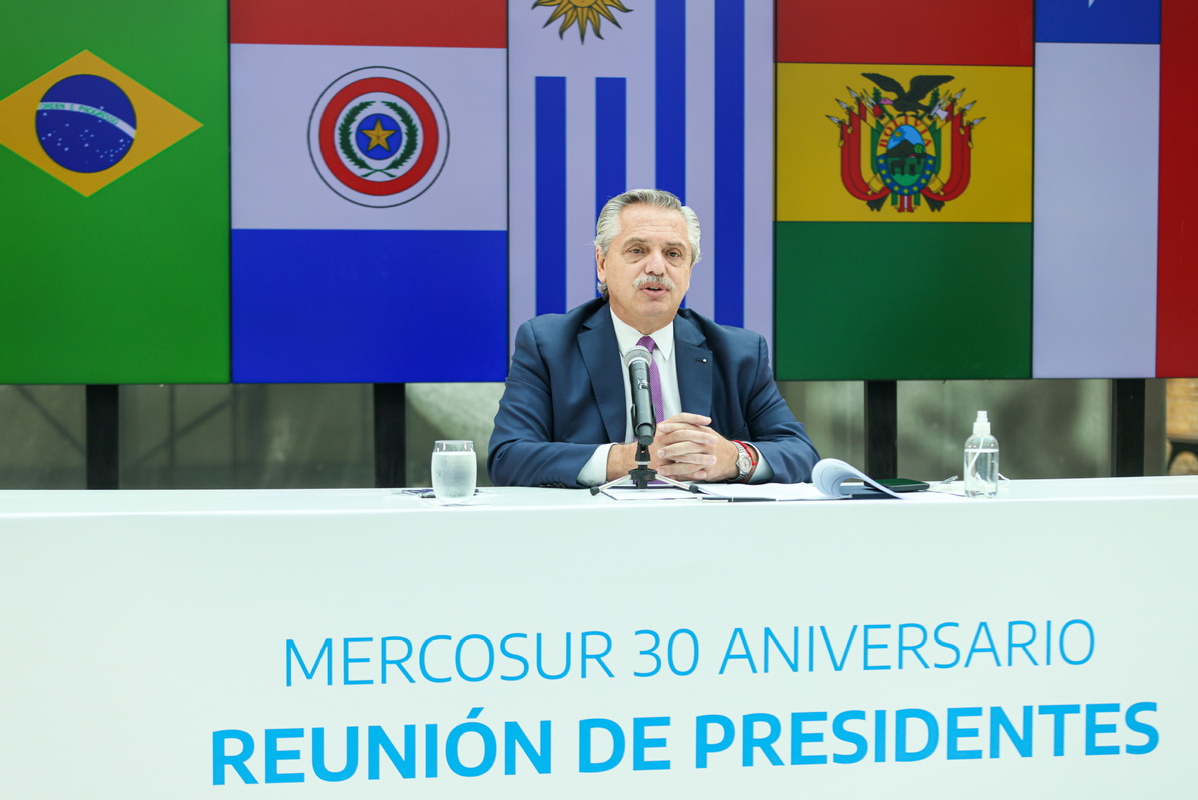 BUENOS AIRES - Argentine President Alberto Fernandez announced on Twitter early Saturday that he has tested positive for COVID-19.
"I wanted to tell you that (...) after presenting a fever record of 37.3 (degrees Celsius) and a slight headache, I performed a test whose result was positive," said the president.
Fernandez, who turned 62 on Friday, said that although he is awaiting confirmation through a polymerase chain reaction test, he is already isolated, complying with the current protocol and following the instructions of his personal doctor.
The Argentine president said that he is "physically well," adding "although I would have liked to end my birthday without this news, I am also in good spirits."
"We must be very vigilant. I ask everyone to take care of themselves by following the current recommendations. It is evident that the pandemic did not pass and we must continue to take care of ourselves," added the president.
Argentina registered 9,902 new COVID-19 cases on Friday, bringing the national tally to 2,373,153, the country's health ministry said.
The ministry also reported 82 more deaths from the disease, taking the nationwide death toll to 56,023.