Scientists recover precious metals using technology
Share - WeChat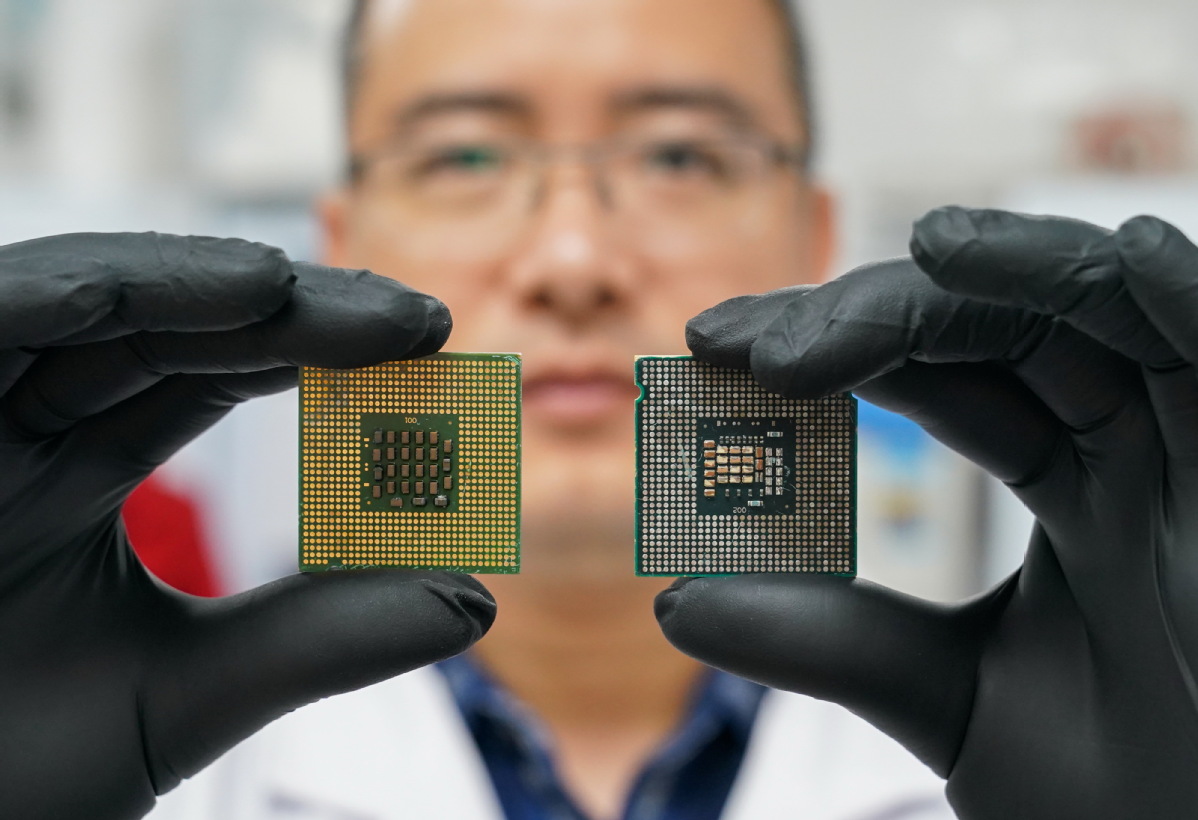 Chinese scientists have invented "Photocatalytic dissolution of precious metals" technology which can recover precious metals from discarded electronic equipment in an effective and green way at Shanghai Normal University in Shanghai.
This technological invention is expected to promote the reform in precious metals smelting field, which addresses the problem that precious metals such as gold and platinum are valued materials for a variety of applications, but their scarcity poses a risk of supply disruption.
Previous recycling solution bears high environmental costs and energy consumption but scientists Li Hexing, Bian Zhenfeng and their team use light and photocatalysts to selectively retrieve seven precious metals from waste circuit boards, ternary automotive catalysts and ores.