Shanghai Concert Hall brings sounds of ethnic groups to audiences
Share - WeChat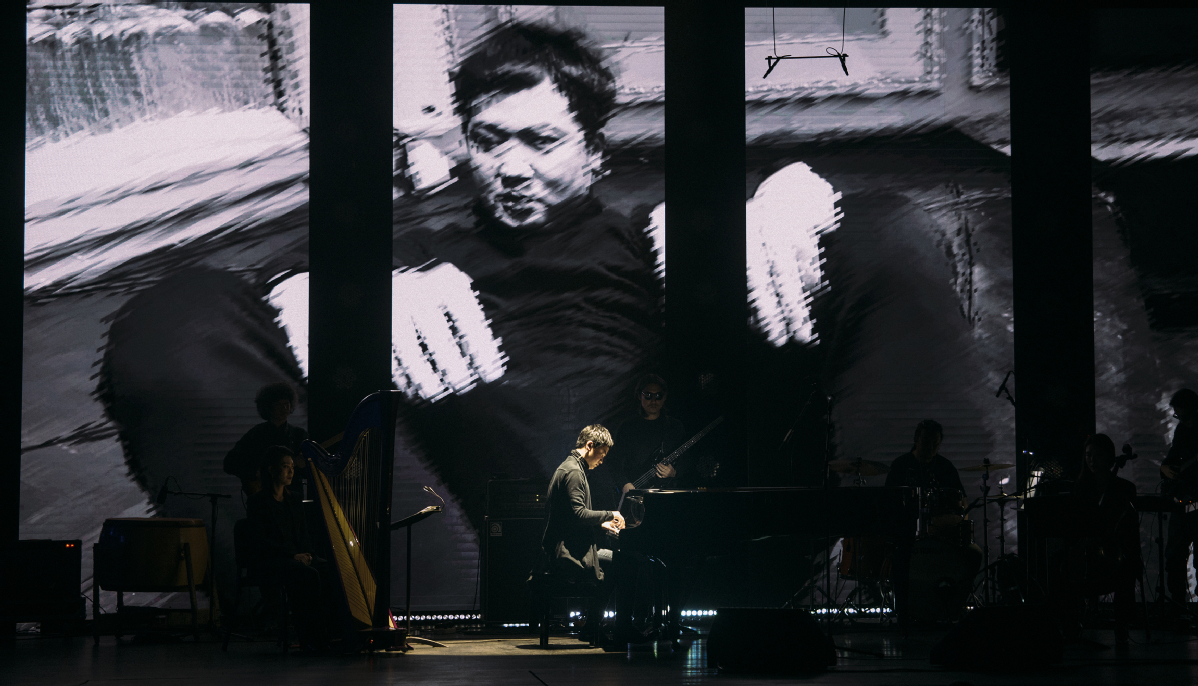 Shanghai Concert Hall presented the Mobius Concert: Compositions by Zhang Meng on March 26. This is the second time the music theater has commissioned new projects from young artists for its Music Infinity series.
Consisting of five chapters, the concert featured music from the four ethnic groups in China: Han, Mongolian, Uyghur and Tibetan.
Zhang, the composer, played the Sheng, a traditional free reed instrument in the first chapter, and the piano in one of the intermezzos.
While the concert started with music inspired by the sound of ancient Chinese bronze bells, Zhang later introduced electronic instruments and urban construction noise alongside visual projections of urban landscape, interstellar fantasy and abstract forms, taking audiences on a multidimensional journey.
Shanghai-based music critic Qian Lianshui described Zhang's creation as a "fusion of diverse music elements…in the rough texture of the synthesizer and rock music instruments, the cello plays a beautiful melody that comforted audiences in confusion".
Cadillac Shanghai Concert Hall, a 91-year-old music theater in the center of the city, launched the Music Infinity series in 2016 to explore new possibilities of music performance and tap into the potential of young emerging musicians.
In 2018, the concert hall commissioned a music dance production called Shui Qiang, or The Voice of Water, for the Music Infinity series. The production was later performed in Beijing and at the Avignon Theater Festival in France, earning critical acclaim.
"We hope to continue introducing new projects to the Music Infinity series, and create artworks that resonate with the contemporary time and world," said Ye Fei, vice general manager of Shanghai Concert Hall.
Video clips of the concert production will be featured in the online celebration of the 150th anniversary of the Royal Albert Hall in London, United Kingdom in April. Shanghai Concert Hall is also working with multiple performing art agencies on the touring plans of the production, Ye said.