Building a bridge between blockchain and world's top artists
Share - WeChat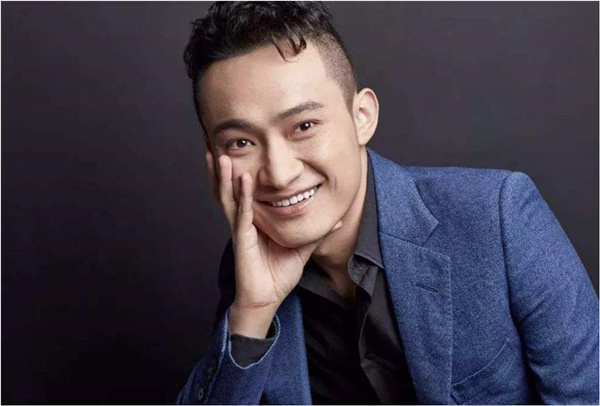 On March 28, Justin Sun, founder of TRON and BitTorrent CEO, officially announced the establishment of the JUST NFT Fund, along with plans to invite well-known artists to act as art consultants for the fund.
NFT, or non-fungible token, is a new type of digital asset whose ownership is recorded on a blockchain. Each NFT is unique and can't be duplicated. NFTs can represent digital files such as art, audio, videos, items in video games and other forms of creative work.
According to Sun, the mission of the JUST NFT Fund is the NFTization and transfer of the world's top artworks to the blockchain. "We will become the best performing Ark Fund in the NFT industry. JUST NFT will build a bridge between blockchain and the world's top artists, supporting the growth of native NFT artists in the world of crypto," he said.
Sun said the fund will focus on the world's top artists and artworks. In principle, the value of an artwork acquired by the fund will be no less than $1 million, with a median price of around $10 million. "I believe that the value of the art market is set by the leading artists and works, and only the artists at the very top of the pyramid can hold and grow their value over time."
The principle team of JUST NFT Fund consists of art market experts from traditional institutions including Christie's and Sotheby's. Responding to criticism that more and more low quality artworks have entered the NFT sector, the JUST NFT fund tends to set a threshold for selection of works of art based on estimated long-term market value.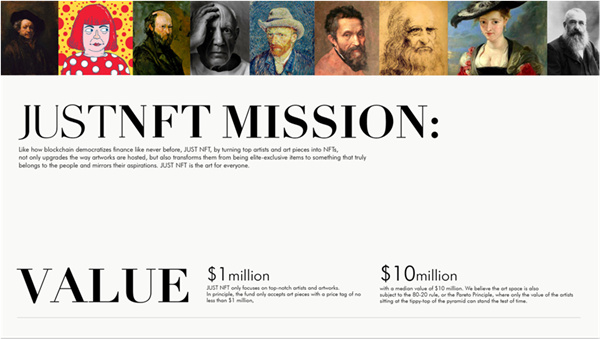 Focusing closely on the leading crypto artists and investors, Sun recently acquired Beeple's Ocean Front at auction for $6 million. After learning of Sun's auction win, Beeple sent his congratulations tweeting: "Six million dollars for climate change. This is what we need to enact real meaningful change…to work together instead of fighting one another."
Since NFTs have become the new craze in both the tech and art spheres, Justin Sun has participated in auctions a number of times, including the high profile $60.25 million Christie's sale of the Beeple NFT, Everydays: The First 5000 Days. Sun, with a maximum effective bid of $60 million, showed his determination to enter the field.
"Blockchain technology can build a bridge between traditional art and the latest technology. Artists who embrace the NFT trend will become hotly sought-after in the future, while collectors who purchase NFT works will set a new standard for the definition of art and act as an incubator for a new era renaissance," said Sun.
He also plans to NFTize a series of artworks he recently purchased, and map their ownership on the TRON public chain according to the TRC-721 standard. The works will be permanently preserved on the TRON blockchain and BTFS decentralized storage system.
Most Popular