Exploring China and Namibia relations
Share - WeChat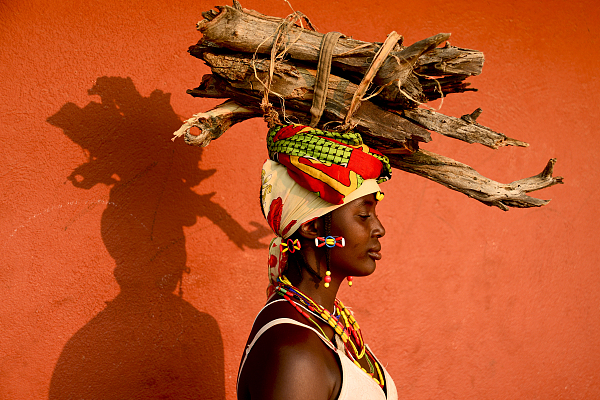 Namibia Broadcasting Corp on Monday premiered a four-episode documentary called Glamorous Namibia on its prime national television channel in a move to promote Namibia and enhance bilateral relations between China and Namibia.
The documentary features Namibia's people, its history, customs, socio-economic progression, cultural diversity, tourism, landscape, as well as Chinese people's experiences in the country. It also includes a synopsis of China-Namibia relations; providing history and context about the bilateral relations between the two countries, as well as milestones in the cooperation, dating to the 1960s.
Stanley Similo, director-general of Namibia Broadcasting Corp, says the airing of the documentary aimed to celebrate Namibia's 31st independence day, which took place on Sunday.
The premiere also coincided with the 31st anniversary of the establishment of China-Namibia diplomatic relations on Monday.
Locals tuned in to watch the show's premiere.
Laina Nelago from Tsumeb, a town in the northern part of the country, says she watched the show because of her keen interest in the cooperation between China and Namibia.
Nelago says she ended up learning more about her country, especially about the wildlife and conservation efforts by the government and other bodies, as well as nongovernmental organizations.
She is not the only one. Prosper Absalom, based in the capital city of Windhoek, says he learned a lot about Namibian history, which was recounted by Josiah Matengu, an official at the National Museum of Namibia who featured in the documentary. Furthermore, he gained insight into the history of cooperation between China and Namibia.
Other achievements covered in the documentary included the establishment of a Confucius institute and the 40-hectare Chinese-built port terminal at Namport, which was built by State-owned China Harbour Engineering Co, among others.
According to Similo, the cooperation with the Chinese embassy in Namibia in publicizing the show enhances China-Namibia relations which are not only rooted in mutual trust and respect but also embedded in solid diplomatic understanding.
Meanwhile, the documentary, which was publicized in China in December 2020, also hopes to attract and draw Chinese tourists to Namibia, says Yang Jun, political counselor at the Chinese embassy in Namibia.
"We also believe that the broadcast of the documentary in Namibia will further strengthen the people-to-people bond between our two countries and we hope to increase the number of tourists after the broadcast," he says.
According to Yang, before the COVID-19 pandemic, more than 20,000 Chinese tourists visited Namibia annually, while thousands of Chinese people are residing and conducting business in the country.
Xinhua