CPC draws strength from history amid its centenary
Share - WeChat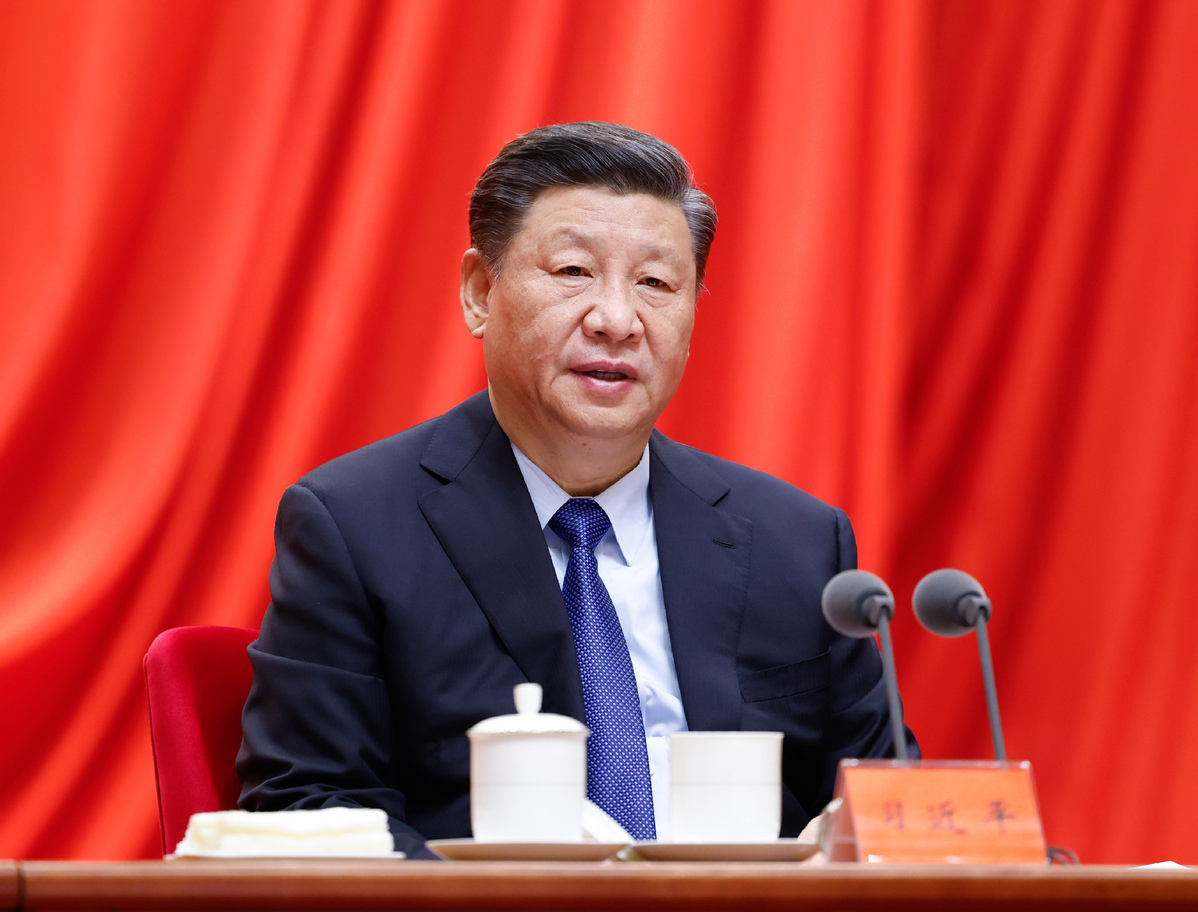 Important task of campaign is to reinforce all Party members' ideals, beliefs, Xi says
One cannot understand China without understanding the Communist Party of China. When the world's biggest ruling political party launched a campaign of Party history learning and education among its members to mark its centenary, the motives behind it aroused widespread attention.
Xi Jinping, general secretary of the CPC Central Committee, has made it clear that an important task of the campaign is to reinforce all Party members' ideals and beliefs and to ensure that they remain true to the Party's founding mission so that they will unswervingly work to seek happiness for the people and the rejuvenation of the Chinese nation.
Established in July 1921, the CPC has grown from a political party with only a few dozen members to a 91-million-member party that governs a country of 1.4 billion people. It has stood the test of time and reversed China's fate from the continuous decline since the Opium War in the 1840s to steady progress toward prosperity as the world's second-largest economy.
Experts said the ongoing campaign is a timely and necessary move for this century-old party to draw strength from its glorious past to advance the country's modernization drive despite the increasing challenges ahead.
The CPC reviews its history not to take comfort from its success, but to learn from history, improve its capacity to lead and govern, and withstand various risks at home and abroad, said Lu Xia, an associate professor at the School of Marxism Studies and a research fellow of the National Academy of Development and Strategy at Renmin University of China.
Lu said that in the past almost 100 years, the CPC has been insisting on theoretical innovation. "The key to this innovation is that the Party always adapts to the ever-changing external context while retaining its advanced nature as a Marxist-Leninist party, sticking to socialism with Chinese characteristics and always putting people first."
The campaign comes at a critical juncture at which the CPC is set to achieve its first centenary goal of completing the building of a moderately prosperous society in all respects, and embarks on a journey toward the second one, which is to fully build China into a modern socialist country by the middle of this century.
It also takes place at a time when the CPC improves its capacity to govern the country amid challenges caused by the profound changes to the international landscape unseen in a century.