Vaccine trial team overcame challenges
Share - WeChat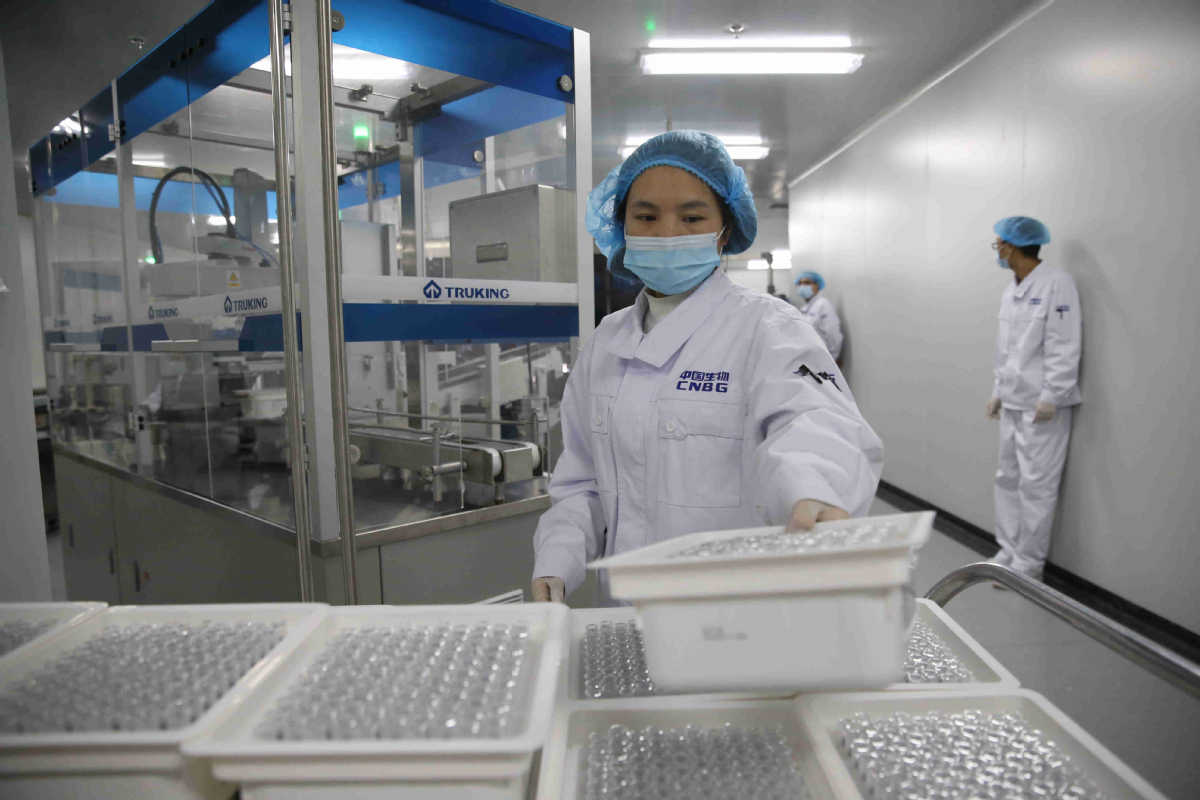 'Great Wall' squad endured infection risks and sweltering heat in UAE
After fighting viruses for much of her 28-year career, Yang Yunkai, said she was mentally "immune" to the raging novel coronavirus and was determined to join in a team to develop a COVID-19 vaccine that will help put an end to the pandemic.
Yang, vice-director of the China National Biotec Group's clinical medical center, was responsible for the technical matters during the phase 3 trial of CNBG's COVID-19 vaccine development, which was filled with difficulties and challenges that tested her team.
"The data from third phase was vital to the final market approval," Yang, 49, said.
Unlike the previous two phases, the phase 3 trial needed to be carried out in places where the COVID-19 pandemic remains uncontrolled, offering trial subjects opportunities exposed to the virus. Because the virus was well under control on the Chinese mainland by the time phase 3 was ready to begin, it was necessary to conduct it elsewhere.
After considering various countries and regions to hold the phase 3 trial for the inactivated COVID-19 vaccine, CNBG choose the United Arab Emirates. The company received official approval to hold the trial there on June 23.
CNBG was the first domestic medical company to carry out a trial for a COVID-19 vaccine overseas.
"We chose the UAE not only because of long-standing friendship and mutual trust between the two countries, but because of the great support from both governments," said Zhu Jingjin, the CNBG's Party secretary.
"The UAE is an ideal partner as they are endeavoring to transform into a technology-driven country from a resource-consuming one, which emphasizes more of its health industry."
Having been involved in COVID-19 vaccine development since last year's Spring Festival in late January, Yang was instructed to go to the UAE in early July as part of the "Great Wall" squad.