Beijing and Washington must tackle global issues
Share - WeChat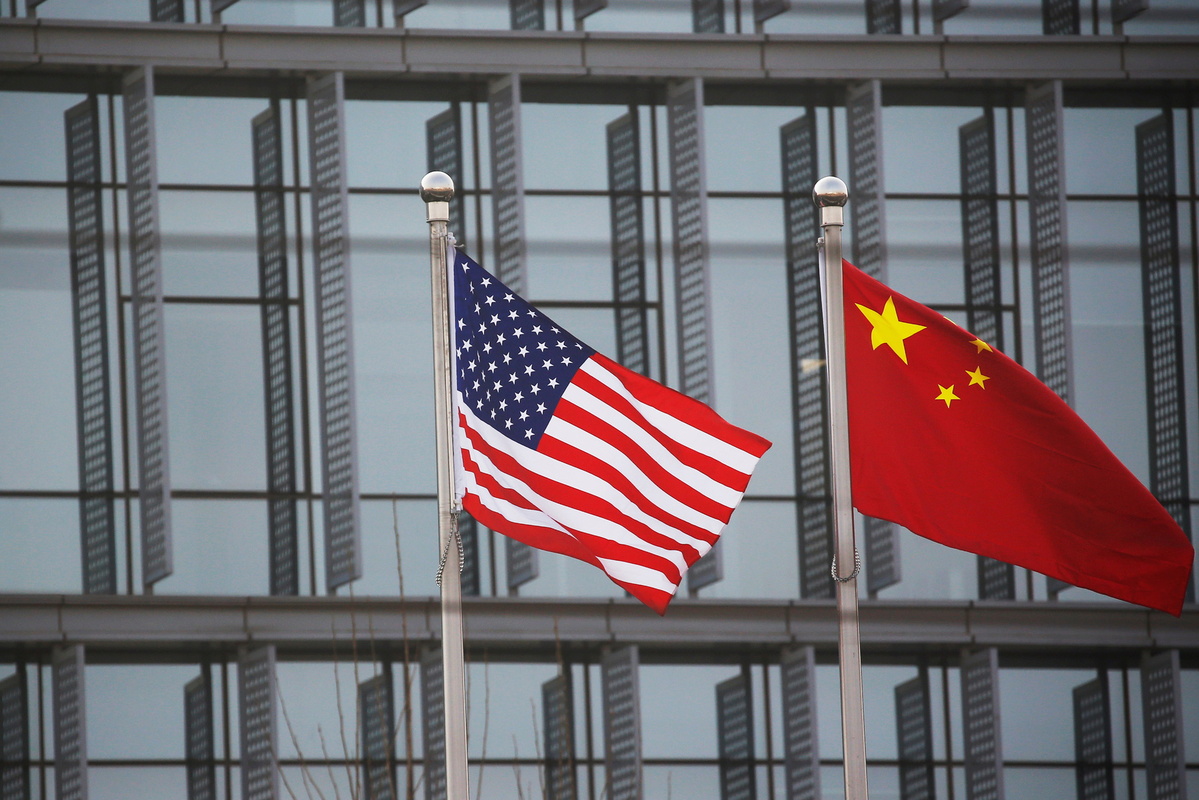 Premier Li Keqiang has said he wanted to push for stronger bilateral ties between China and the United States. "Healthy development of China-US ties is in the interests of people in both countries and what the international community wishes to see," he said at a news conference at the conclusion of the annual session of the National People's Congress on Thursday.
Senior officials from the two countries are set to hold a high-level strategic dialogue in Anchorage, Alaska, on Thursday. It will certainly be better for the world if the US and China, the world's two biggest economies, can manage their differences and build a relationship based on "mutual respect and noninterference", as Li hoped for.
President Xi Jinping, an ardent multilateralist, has made clear that some of the Cold War rhetoric that has been coming out of the US in recent years is not for him. "To build small circles or start a new Cold War, to reject, threaten or intimidate others, to willfully impose decoupling, supply disruption or sanctions, and to create isolation or estrangement will only push the world into division and even confrontation," he said at the World Economic Forum Virtual Event of the Davos Agenda 2021 on Jan 25.
No one can doubt Xi's desire to work with other countries to build a community with a shared future for mankind. This philosophy is the very lifeblood of the China-proposed Belt and Road Initiative and many other initiatives of China.
There are those, however, who seem to think solutions can only be reached by dividing the world.
The United Kingdom, which will be hosting the G7 summit in Cornwall, England, in June, wants to convert the body into a group of democracies, a "D10" group of nations. UK Prime Minister Boris Johnson plans to invite India, the Republic of Korea and Australia, as well as the US, Japan, Germany, France, Italy and Canada. This was described by Foreign Policy magazine as "putting the meat on the bones" of a post-Brexit "Global Britain".
Yet one could as easily see the "D" as standing for "desperate" in terms of geopolitical thinking. I remember having lunch with a member of Parliament of Northern Ireland's Ulster Unionist Party in the mid-1990s who told me that the thing he liked about driving around England's southern counties is that you never saw a flag, in contrast to Northern Ireland, where they were everywhere. "The English know who they are and don't need flags or emblems to remind them."
Similarly, democracies must feel themselves very weak if they have an organization to remind them who they are.
Wang Huiyao, president and founder of the Center for China and Globalization, a Beijing-based independent think tank, told me recently that Johnson's plan made very little sense. Wang had just participated in the Munich Security Conference and said that was not the mood in Europe, with China having recently wrapped up negotiations on the Comprehensive Agreement on Investment with the European Union.
"It is just based on Cold War ideology, trying to use democracy as a dividing line when that line in itself is far from clear. The old NATO and Warsaw Pact era has well and truly gone," he said. "If there is to be a new grouping, the G7 should add both China and India and also bring back Russia."
The G7 is perhaps past its sell-by date anyway, with its members combined no longer the dominant force in the global economy they once were. There is far more focus on the G20 now, of which China is a member. China also has an increasingly wider view of the world and a deeper understanding of the problems of the Global South, or less economically developed countries (as has been seen with its offers of support with vaccines). As Xi recently said, China understands developing countries because it is a "steadfast member" of them.
Relations with the US remain very important for China, and it is to be hoped that the upbeat note struck by Li at his news conference begins to change the mood.
US President Joe Biden does seem to reject the zero-sum game of his predecessor Donald Trump, but his notion of "extreme competition "between the US and China tends to suggest continued tensions.
For now, if the two countries can move on from trade disputes and sanctions to tackle the major issues of post-pandemic global economic recovery and climate change, it would be at least a step forward.
The author is a senior correspondent with China Daily and a recipient of the China Friendship Award in 2019.