China draws the line on fiscal and monetary policy
Share - WeChat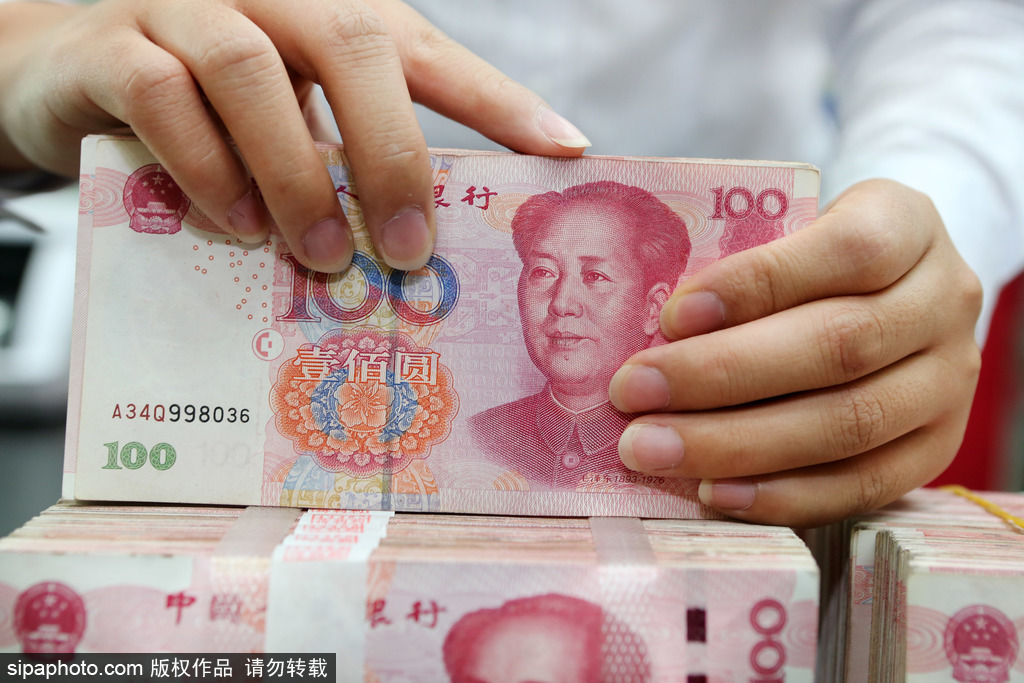 To quantitative ease, or not, is the question. Premier Li Keqiang answered it. In fact, he made China's fiscal and monetary policy for the year ahead perfectly clear. Li said China would "Firmly strengthen anti-monopoly and prevent illogical capital expansion."
Following the closing ceremony of the 2021 two sessions of the National People's Congress and Chinese People's Political Consultative Conference, Premier Li met with both domestic and international press to answer questions and set a tone for the year ahead.
When asked about fiscal and monetary policy he drew the line. China will not be following the United States' model of quantitative easing or the purchase back of debt as a guarantee for issuing more liquidity into the market.
On the contrary, Li said, "Last year China did not use quantitative easing and this year there is no need to make any sharp turn. So China will adopt and draw upon the experience of last year's macro-economic control and continue to keep the policy consistent and sustainable."
Despite the global COVID-19 pandemic and economic crisis that has followed, China did not adopt the US approach of using quantitative easing, a policy that has involved the US Federal Reserve re-purchasing its own debt and then issuing currency liquidity against that debt, which means expanding and skyrocketing debt that helps feed a capital market frenzy. China's approach will be totally different.
America's approach of just printing money against debt has led to a global debt crisis on the brink of implosion. According to the Global International Financial Association's report, global debt has surpassed $277 trillion meaning that a historical peak in global debt has incurred at a rate of 365 percent of global GDP. Despite American politicians happily announcing this after their golf games, the sad and serious part is that somebody has to pay for all of this in the end. Trust me, it won't be those politicians who decided to approve the liquidity splurge against debt. Now the quantum trillion dollar question – how much debt?
From George Bush Jr, through Barak Obama, Donald Trump and now Joe Biden, the policy of quantitative easing has been used to print massive amounts of money exceeding $8 trillion. That's nearly the total amount issued by the Federal Reserve over 100 years since its establishment in 1913.
The current outcome: cheap liquidity keeps flooding the capital markets. There is an old economic assumption. When the cost of capital is cheap, people do stupid things with their money. Guess what is happening now? The money floods into social media and app products that have neither strategy nor direction, but lots of clicks which have become the evaluation standard for corporate America displacing profits and losses.
The American model is about purchasing back their own debt and flooding the market with liquidity in order to pump up their capital markets. This assures that a wealthy elite controlling everything in America through the capital market, which is now the real economy in America displacing trades and services. It is not about political personalities but the middle class being disempowered and dissolved into one massive lower class. Guess what the protests against the Washington DC were really all about?
The middle class is gone. Today in the US one percent of the population, meaning the super elite, own 40 percent of the wealth. Retro-recall, America has gone back to those heady but volatile days leading to the Great Depression but does not want to admit it.
According to Premier Li, China is going to do the opposite. No quantitative easing, no cheap money flooding the stock market, no stock market spiking and speculation, moreover, no super elite rich. Everything will be about building a prosperous broad-based middle class.
China's economy during the 14th Five-Year Plan ahead will be focusing on building a middle class. Trade and services will be emphasized not just capital markets. Real businesses and constructive technologies for environment and healthcare will take precedence over social media apps. Education will be prioritized. A new emphasis on quality over quantity will require a tech-smart youth who are socially motivated. In China education of its youth will be considered an asset rather than a debt as in America where young people graduating from higher education are saddled with years of debt to be paid back over their working years.
It is all about solving problems at the core not reacting to the periphery. It is all about long-term steady growth for a broad-based public not sudden volatility to enrich an arbitrage trading elite.
Li said, "The central government has reduced expenses. Every level of government will have to manage their daily expenses tightly." He explained at least twice to journalists packed in the hall, "If you put fertilizer on crops, then you must put it on the roots."
Yes, it is about solving social and economic problems at the roots, not reacting later with patchwork solutions. It is about long-term stable growth to empower a prosperous middle class. It not about short-term debt buy-back games to flood a capital market and enrich an elite while the middle-class dissipates.
Yes, we now have one planet with two systems.
Laurence Brahm is a US documentary filmmaker living in China, and he is a senior international fellow at the Center for China and Globalization.
The opinions expressed here are those of the writer and do not necessarily represent the views of China Daily and China Daily website.
If you have a specific expertise and would like to contribute to China Daily, please contact us at opinion@chinadaily.com.cn, and comment@chinadaily.com.cn.
Most Viewed in 24 Hours
China Views