New graduate employment dented in UK
Share - WeChat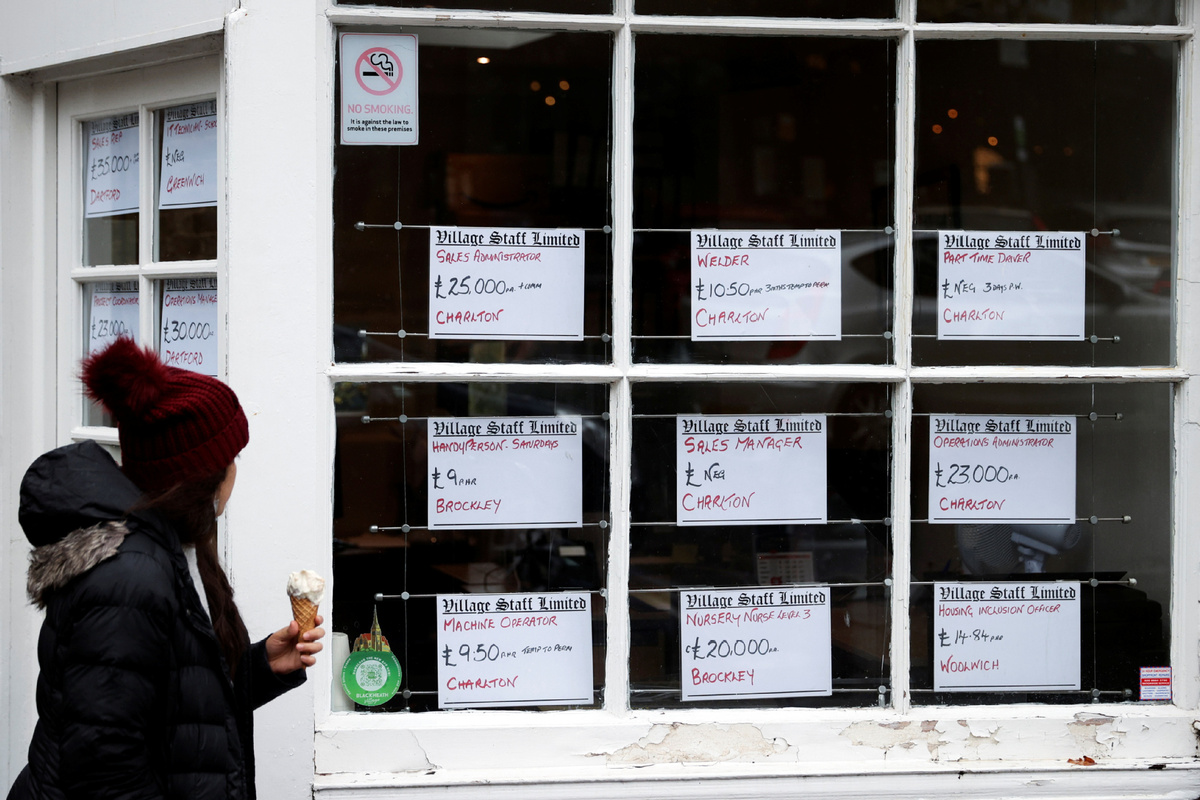 Pandemic sees jobless rate among group almost double in third quarter
Nearly one in eight recent graduates in the United Kingdom were unemployed in the third quarter of 2020, according to official data that reveals the impact of the COVID-19 pandemic on those seeking work after finishing their studies.
A report by the Office for National Statistics showed that unemployment among those who had recently obtained a degree almost doubled to 12 percent between July and September.
This is almost twice the average rate for this group over the past three years, according to the statistics bureau.
In the wider population, during this period, unemployment was 5.1 percent. The ONS suggested the data underlines the difficulties experienced by those trying to enter the labor market.
"While the lockdown has hit low-skilled jobs the hardest, many companies are recruiting fewer graduates," a Bloomberg report said.
The ONS noted that the number of graduates has been steadily increasing in the UK. In 2017, among the 34 million people aged between 21 and 64, approximately 42 percent had a graduate degree.
It said that altogether, the graduate labor market comprises approximately 14 million of the UK population, and that the unemployment rate in this group during the third quarter was 4.6 percent.
Andrew Hunter, co-founder of the job search engine Adzuna, told the Financial Times last week that employers were mostly recruiting more experienced staff.
"Much of the current hiring is for more senior roles as companies seek experienced leaders to guide them through the crisis," he said. "The government must do more to encourage businesses to create entry-level opportunities."
He added: "Competition for entry-level roles will become even fiercer when the class of 2021 graduates this summer."
Bloomberg noted that recent graduates are not benefiting from government wage subsidies supporting millions who were already in work when the pandemic struck.
The FT said the figures "show the divide that is opening up "between people who were already established in jobs before COVID-19 hit and those "struggling to begin their careers".
But recent graduates still fare better than young people with lower level qualifications, said the ONS. The overall unemployment rate for 16 to 24-year-olds now stands close to 14 percent.
The FT said the data "will reinforce calls for the government to do more to boost hiring rather than relying on the extension of the furlough scheme" announced by the Chancellor of the Exchequer Rishi Sunak in last week's budget.
The finance broadsheet said plans to expand traineeships and to create work placements are "unlikely to match the scale of need".