Modern industrial system key to quality growth
Share - WeChat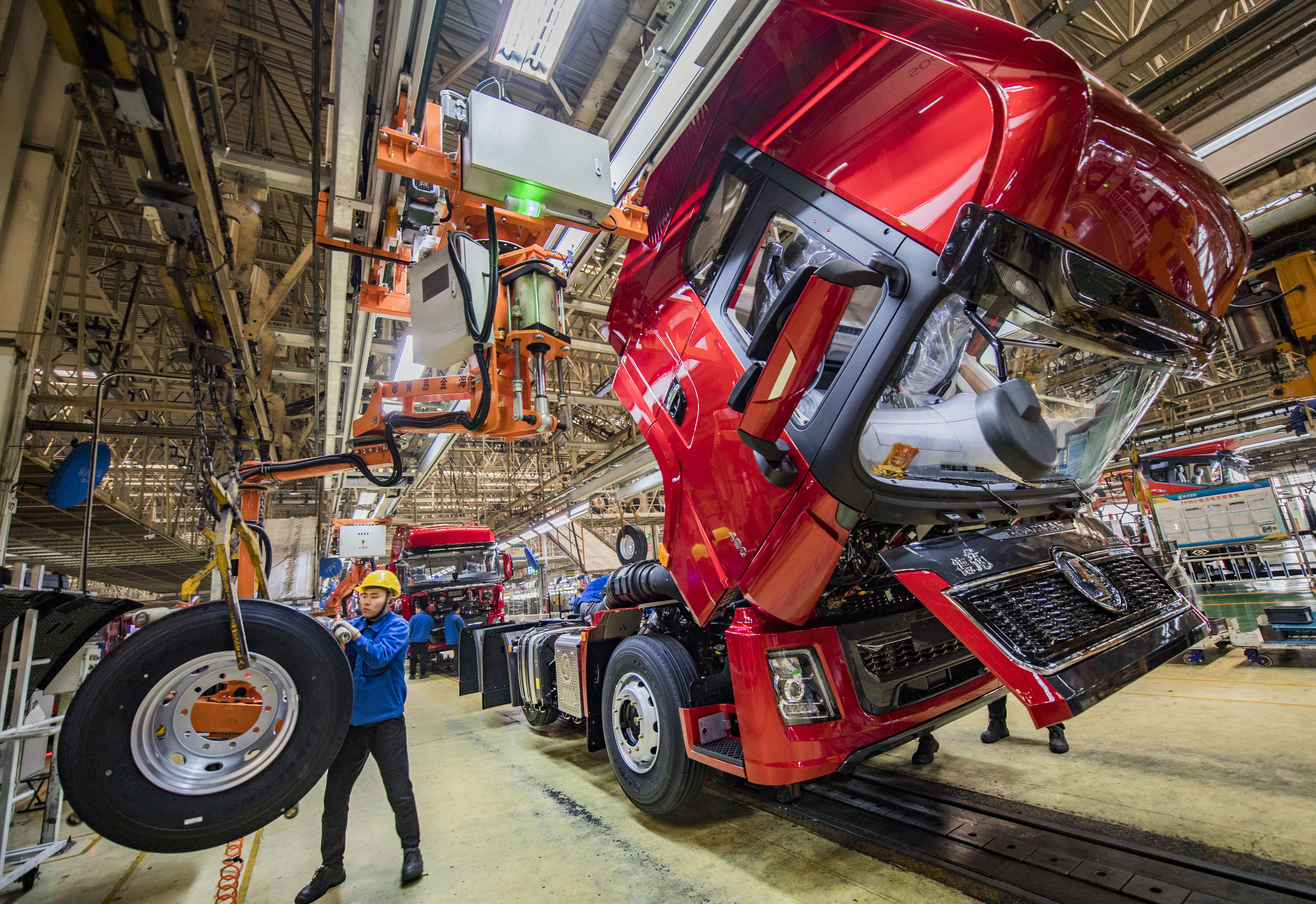 Citing official data, Zhang said China has 41 major industrial categories, 191 medium categories, and 525 subcategories, making it the only country in the world that has all the industrial categories in the United Nations industrial classification system.
During the 13th Five-Year Plan (2016-20), China made considerable progress in boosting the development of the manufacturing sector.
According to data from the Ministry of Industry and Information Technology, the average growth rate of added value of the high-tech manufacturing industry was 10.4 percent from 2016 to last year, which was 4.9 percentage points higher than the average growth rate of added value of industrial companies with annual revenue of more than 20 million yuan ($3.06 million) for the same period.
The added value of the information transmission, software and information technology service industries more than doubled from about 1.8 trillion yuan in 2016 to 3.8 trillion yuan last year.
Zhang also warned of challenges ahead, saying more efforts should be made to stabilize and strengthen industrial and supply chains. "We've seen an acceleration in the movement of some manufacturing plants from China to overseas because of the rising costs," Zhang said. "China's capacity for independent innovation is still weak, and its industrial chain as a whole is still at the middle to low end of the global value chain."
There are also mounting uncertainties and risks amid the push against globalization as well as rising protectionism and unilateralism from some countries, he said.
To remove hindrances to industrial upgrading and development amid the complicated international situation and COVID-19 pandemic, Zhang said its foundations need to be consolidated and weak links strengthened.
"We need to work harder to enhance technological innovation and emergency responses, speed up breakthroughs on key technologies and build an efficient system of technological innovation and transfers," Zhang said.
More efforts are also needed to accelerate industrial transfers to central and western regions of the country, promote the integration of industrial and innovation chains, spur the development of the digital economy and develop smart and digital industrial chains. Greater focus is also needed to supporting the development of key fields including core components, high-end chips and basic software, Zhang said.