A new twist on a traditional snack
Share - WeChat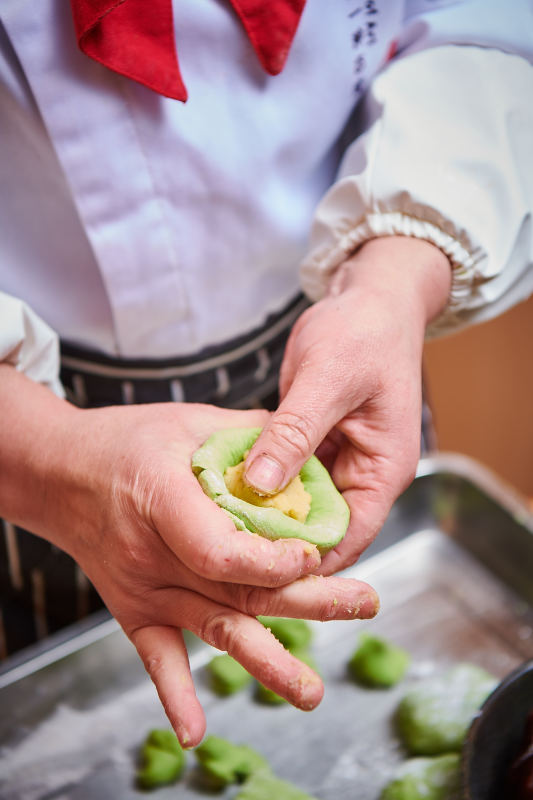 Freshippo, a grocery retail chain of e-commerce company Alibaba, has launched qingtuan stuffed with luosifen, or river snail rice noodles — a roadside specialty of Liuzhou, Guangxi Zhuang autonomous region, which has in recent years become immensely popular for its pungent smell but good taste.
The qingtuan, or green glutinous rice ball with stuffing, is a seasonal snack popular in the Yangtze River Delta during the springtime.
Traditional stuffings include red bean, black sesame paste, diced bean curd and bamboo shoots.
Since its launch, the uniquely flavored qingtuan by Freshhippo has generated much discussion on the internet, with many people sharing of their experience on micro blog Sina Weibo.
Launching new flavors for traditional snacks has become a marketing strategy for food companies to grab consumers' attention.
Xinghualou, a time-honored snack maker in Shanghai, has been promoting qingtuan stuffed with cheese and beef. Another traditional restaurant Guangmingcun has launched qingtuan with crab meat, while Ningbo Tangtuan restaurant has been selling durian qingtuan since last year.