Double-twist vertical thrill ride opens in Chongqing
Share - WeChat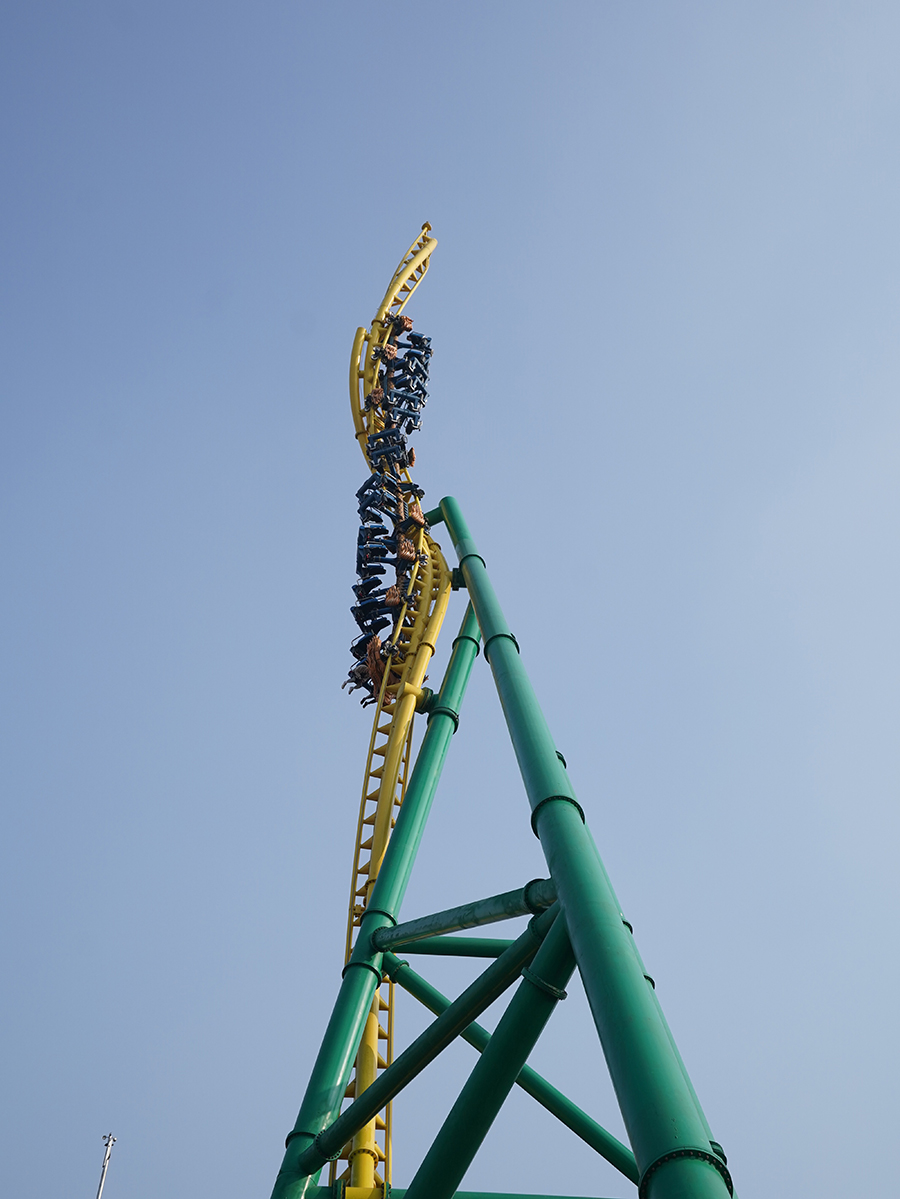 The ride of a lifetime on a double-twisted impulse roller coaster in Chongqing has become the new "gotta do" for thrill seekers.
The coaster — Legendary Twin Dragon — is located in Chongqing Sunac Land, a popular theme park. It's said to be China's highest and fastest double-twist impulse roller coaster.
The ride boasts a 90-degree drop coupled with a 360-degree spiral whirl, and can launch passengers 70 meters into the air at a breakneck maximum speed of 119 km/h. Its U-shaped double-twisted vertical rollback adds to the thrill as the coaster goes upside-down and sends passengers in reverse down the track before they are greeted by the twist at the other end.
The thrill ride opened to the public in February.