Integrated circuit sector seen as crucial for development
Share - WeChat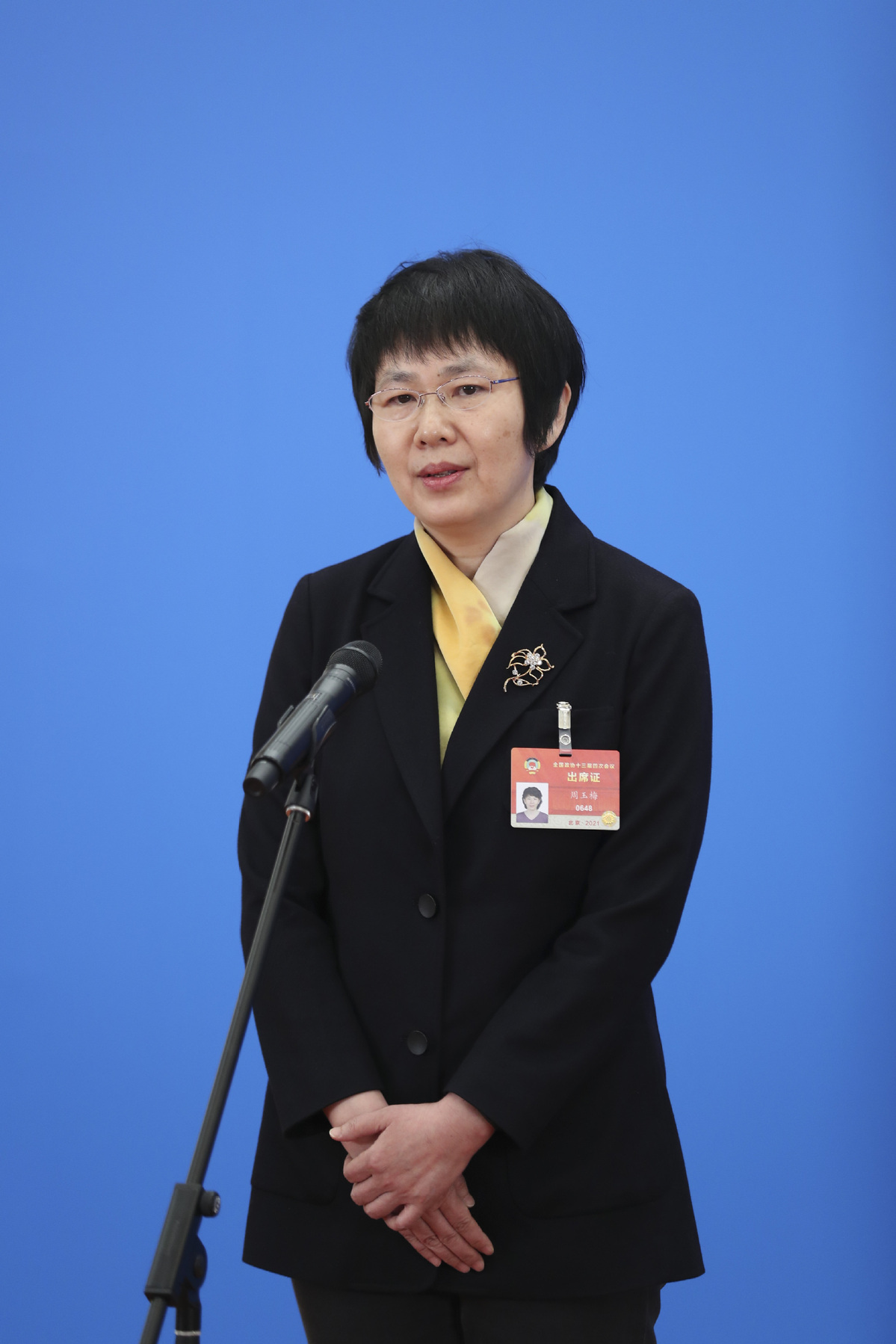 The integrated circuit industry is of vital importance to the country's development and more talented people are encouraged to join and contribute to this area, said Zhou Yumei, a member of the Chinese People's Political Consultative Conference.
Zhou, also a researcher at the Institute of Microelectronics of the Chinese Academy of Sciences, said on Sunday, via video interviews during the ongoing fourth session of the 13th Chinese People's Political Consultative Conference, that the integrated circuit industry is hugely significant both for the present and the future.
Integrated circuit science and engineering has been upgraded to a first-class discipline and Zhou hoped more students will apply for the major.
Chips are part of everyday modern life and are widely used in bank cards, USBs, mobile phones and computers. But this is a sector where size matters and the smaller the better.
In 2006, when the country launched major science and technology special projects, three were related to integrated circuits. Supported by the special projects, the field has grown rapidly in basic research, application and product development, Zhou said.
Domestically-developed chips have already been widely used in the Beidou navigation satellite system and supercomputers. Chinese chip design companies have also succeeded in producing Kirin chipsets by using the world's most advanced 5nm manufacturing process.
Zhou said China's chip manufacturing and packaging companies have already made into the global top ten of the industry and the results of their research have are frequently topics of discussion at top international conferences.
Driven by technological innovation, the domestic IC design industry has reached an average annual compound growth rate of 23.4 percent during the 13th Five-Year-Plan (2016-2020) which she said is a "very pleasing figure".
The IC sector is a highly intensive industry for talent, capital and technology and Moore's Law - the number of transistors in a dense integrated circuit doubles about every two years - makes the industry highly competitive globally, she said.
There is still a gap between China and the world's most advanced technology, requiring the country to increase and accelerate the investment into the industry, she added.
"Integrated circuits are a long march for us researchers and on this path, science and technology workers are racing against time to drive further our chips development.
"I believe with the advantage of our national system, we will make major breakthroughs in semiconductor bottlenecks," she said.