Supplies of grains 'absolutely enough'
Share - WeChat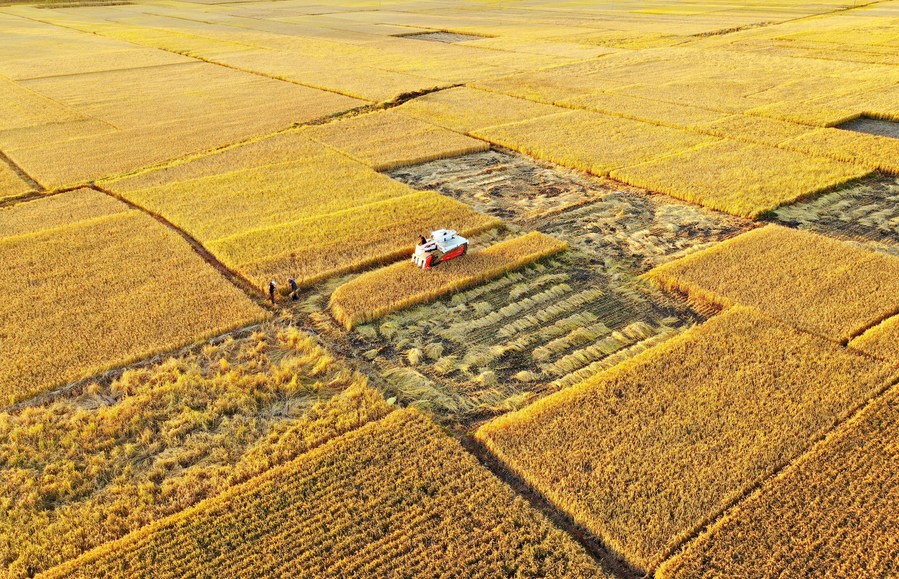 China will keep enhancing output of grains and establish another 6.67 million hectares of high-quality farmland this year to further consolidate food security, according to circulars released by the Ministry of Agriculture and Rural Affairs on Wednesday.
The country will stabilize the area of grains sown throughout the year to 116.7 million hectares and increase the area growing corn, the ministry said, adding that output of grains is expected to exceed 650 million metric tons.
The per capita share of grains for the 1.4 billion people in China reached 470 kilograms last year, above the world-recognized safe line of 400 kg, political adviser Wan Jianmin said during interviews at the fourth session of 13th National Committee of the Chinese People's Political Consultative Conference on Thursday.
Wan, also vice-president of the Chinese Academy of Agricultural Sciences, said China's supply of grains is "absolutely enough" and its rice and wheat supplies have surpassed demand for many years.
The ministry said output of grains will be increased by better utilizing arable land.
Innovative technologies to increase yields play an important role in bumper harvests. The country will boost the seed industry to make it more competitive globally and promote agricultural mechanization.
The food production cooperatives that gradually take over farm work to relieve the burden on elderly farmers will also help improve food production.
Activities will also be launched to prevent diseases and pests from destroying crops. The country will keep establishing more high-quality farmland with stable and high production capacity by rolling out a new round of land planning.
An area of 5.59 million hectares of high-quality farmland was established last year and 1.6 million hectares was efficiently irrigated, Liu Huanxin, vice-minister of agriculture and rural affairs, said.
The ministry will establish a further 6.67 million hectares of high-quality farmland this year, and strengthen the regulation of construction quality and project maintenance, he added.
In addition, the country will beef up efforts to improve farming quality and water-saving agriculture.
Local governments will be urged to monitor the growth of seedlings and the production of food crops.