China can share with the world opportunities and experience: China Daily editorial
Share - WeChat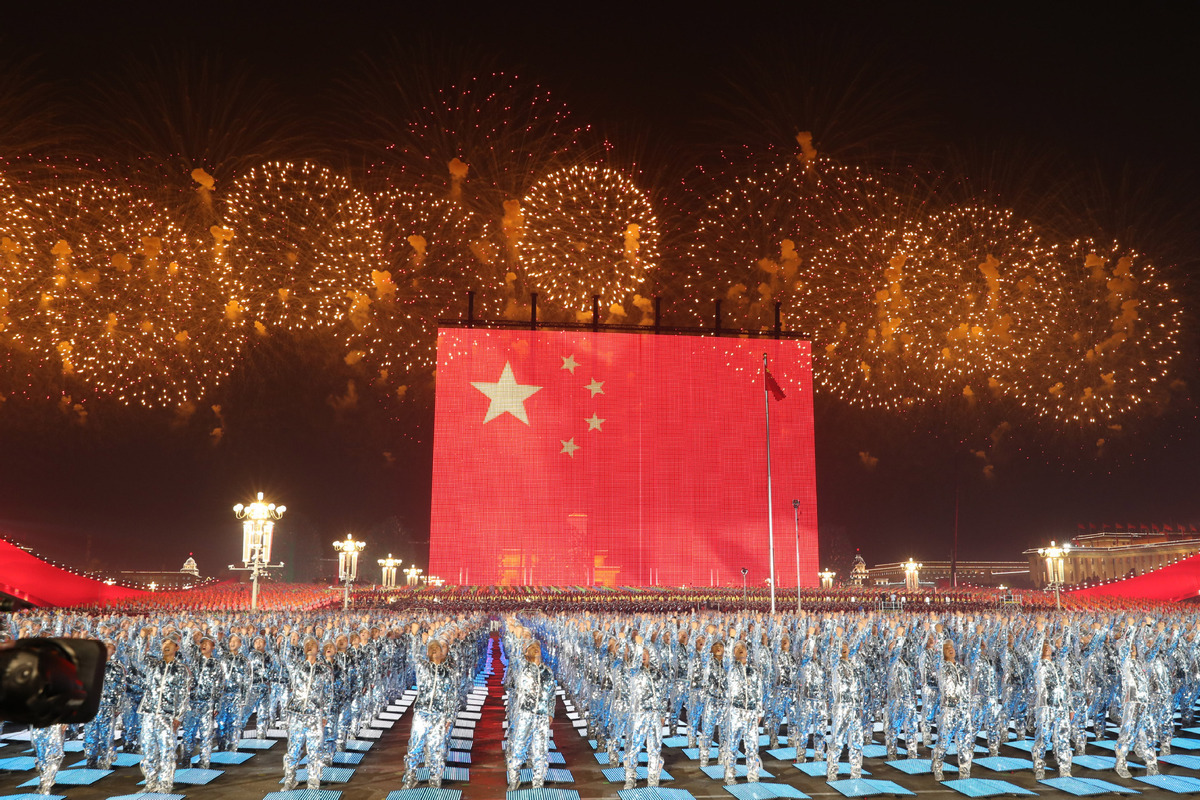 If the good job China has done in its elimination of abject poverty, its successful containing of the spread of the novel coronavirus and the impressive performance of its economy provide some clues as to how well the country's governance fares, the ongoing annual sessions of the National People's Congress and the National Committee of the Chinese People's Political Consultative Conference, known as the two sessions, undoubtedly provide a window for a glimpse as to why it fares so well.
That this year marks the first year of the country's 14th Five-Year Plan (2021-25) and efforts to realize the long-range objectives till 2035 as well as the beginning of its journey to build a modern and prosperous socialist country makes this year's two sessions, which are to be convened through next week, particularly noteworthy.
This has put new and higher requirements on the work of the CPPCC, Wang Yang, chairman of 13th CPPCC National Committee, said at the opening meeting of its fourth session on Thursday. He called on the CPPCC representatives to improve their ability to negotiate with government departments and to transform professional opinions into policy options.
With uncertainty still haunting the world economy, China remains a beacon of certainty thanks to its success in controlling the virus and the strong performance of its economy.
There is no reason for transnational companies not to seek development opportunities from the well-performing Chinese economy and its huge market when the country has adopted practical approaches to further open its door and facilitate higher-level cooperation with the outside world.
That China's foreign direct investment increased by 6.2 percent in 2020 while it shrank by 42 percent worldwide speaks volumes about how attractive China's market is to global investors. And the new dual circulation development paradigm does not mean that China is shutting its door, rather that it is ready to unleash the potential of its market.
Meanwhile, China's elimination of abject poverty 10 years ahead of the United Nations' poverty reduction goal has laid a solid foundation for its new endeavor to build a moderately prosperous society in all respects. This has set a good example for the rest of the world.
China's signing of the Regional Comprehensive Economic Partnership with the 10 Southeast Asian countries, Japan, the Republic of Korea, Australia and New Zealand and its successful conclusion of the negotiations on an investment treaty with the European Union point to what the country has achieved in carrying out its inclusive foreign policy and promoting multilateralism.
There is no reason the majority of countries should not want to know more about how China will further promote multilateralism and globalization and the new policies and concepts for economic development and international relations that will be put forward during the two sessions.
Most Viewed in 24 Hours
China Views