China's anti-poverty success born of Xi's humanitarianism
Share - WeChat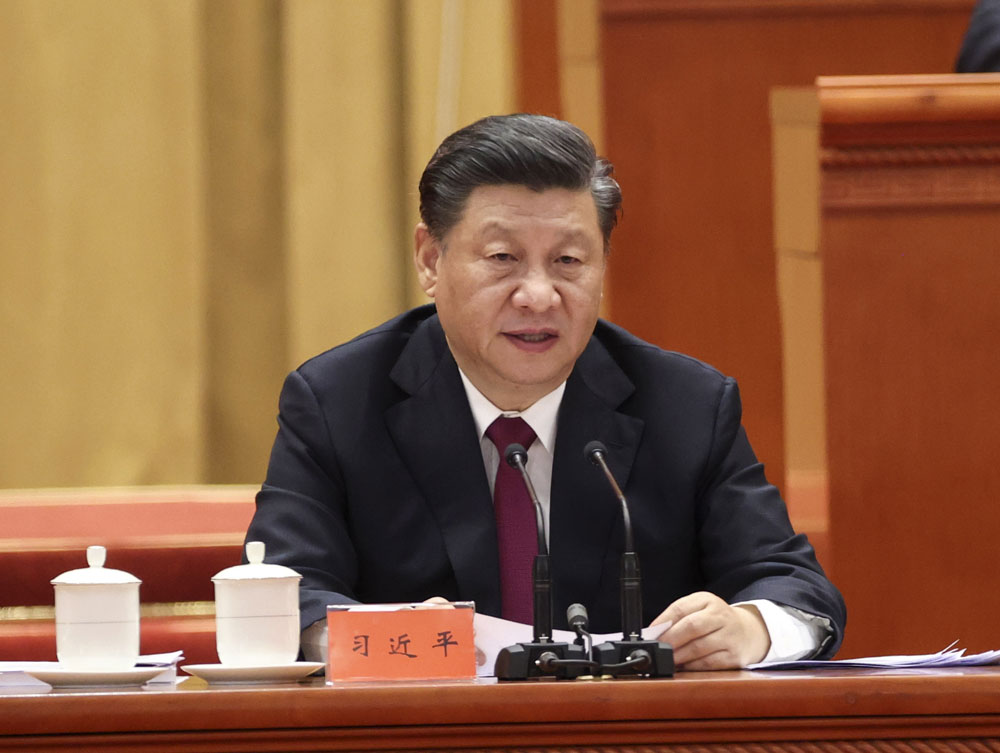 The Chinese people are lucky to have the Communist Party of China. The party has transformed their fate, from an isolated and poor country to a prosperous, modern and happy one.
The most important and epoch-making event of Chinese history is the establishment of the People's Republic of China. The CPC founded the republic on Oct 1, 1949. However, the party started its historic journey on July 23, 1921.
The CPC is set to celebrate its 100th anniversary this year. During its century-long journey the party had to face many ups and downs from home and abroad. But it never deviated from its main goals of emancipation and development of the Chinese people.
The party developed the country into the world's second-largest economy. It has made it happen by producing leaders who have been patriotic, visionary, people-oriented and compassionate for their nation.
They succeeded in lifting millions of people out of poverty through taking measures to eradicate poverty in China.
President Xi Jinping is one such leader, with practical experience dealing with impoverishment in rural areas. He served at each stratum of the party, from the grassroots to the zenith.
He even started his political career by serving as a worker in a remote village, and spent much of his life working with and for the rural poor in different parts of China. His six-year-long compassionate service in a small village in northern Shaanxi province is still remembered as an example of sacrifice.
With sacks on his shoulder, he used to walk a long hilly path through the dusty yellow soil. He had to wade barefoot into freezing water to help locals clear ice dams. He also slept in a cave, following the centuries-old living traditions in that part of China.
Xi Jinping worked there in the late 1960s when he was less than 16 years of age. The experiences he gathered at that tender age made him devoted to working for the welfare of the destitute and poor. The experiences shaped him as a politician with deep humanity
Ever since his entry into office, Xi has undertaken different pragmatic, result-oriented, people-centric, humanitarian and targeted strategies for shaking off poverty from China.
Under his humanitarian leadership, China built roads, supplied electricity, water and telephone lines to most of villages. It built roads from the highways to villages located in previously unreachable areas. In some remote places where there was no electricity and cable television, the government set up free solar panels, mobile phone signal towers and offered satellite dishes to residents.
Under the socialist new countryside program, China built houses in groups to rehabilitate the poor. Richer areas were assigned to help the poorer areas, and every official assists a poor family. Sometimes government officials became salesmen to help farmers sell their products.
In order to implement targeted anti-poverty projects, a large number of scientists and agricultural experts were sent to poor areas to research the local environment, figure out the most suitable products for them to grow and guide the local people to cultivate them.
According to an ADB report, China placed agriculture, farmers and rural areas at the core of its policy agenda. It adjusted rural development policy strategies to fit rapidly evolving socioeconomic situations. Network infrastructure connected farmers to markets through e-commerce platforms, and enabled manufacturing and service industries to develop in rural areas.
Rural health insurance and pension systems have been improved as the government has provided unconditional cash transfers to the poor. An expanded social security system has improved the quality of life in rural areas, and assisted aged farmers to retire and transfer their farm assets to more efficient operators.
The United Nations also said China's poverty reduction is the key for future prosperity. Its targeted poverty alleviation strategy features a multitude of methods to tackle poverty and ensure long-term development.
As a result of these comprehensive efforts, by the end of 2020, nearly 100 million impoverished rural residents had escaped poverty and all 832 national-level poverty-stricken counties named in 2012 had escaped the destitution. Absolute poverty has been made history in China, contributing more than 70 percent to global poverty alleviation.
Along with making China poverty-free, Xi has declared poverty eradication is a common ideal of humanity. He thus has urged his country to play an increasingly proactive role in global efforts to reduce poverty. At his insistence, China has cooperated with more than 160 countries around the world.
At the UN Sustainable Development Summit 2015 in New York, Xi said, "We can't but feel deep concern that more than 800 million people still go to bed every day with an empty stomach."
He is doing his part to ameliorate that, and working on uplifting the living standards of people around the world. Under his guidance, China is forging ahead in cooperation with all countries--irrespective of race, religion or geographic location--to build a community of shared future for mankind.
The author is a Bangladeshi journalist and columnist now based in Beijing.
The opinions expressed here are those of the writer and do not necessarily represent the views of China Daily and China Daily website.
If you have a specific expertise and would like to contribute to China Daily, please contact us at opinion@chinadaily.com.cn, and comment@chinadaily.com.cn.
Most Viewed in 24 Hours
China Views