HKSAR chief executive dubs national security law 'stabilizing force' for Hong Kong
Share - WeChat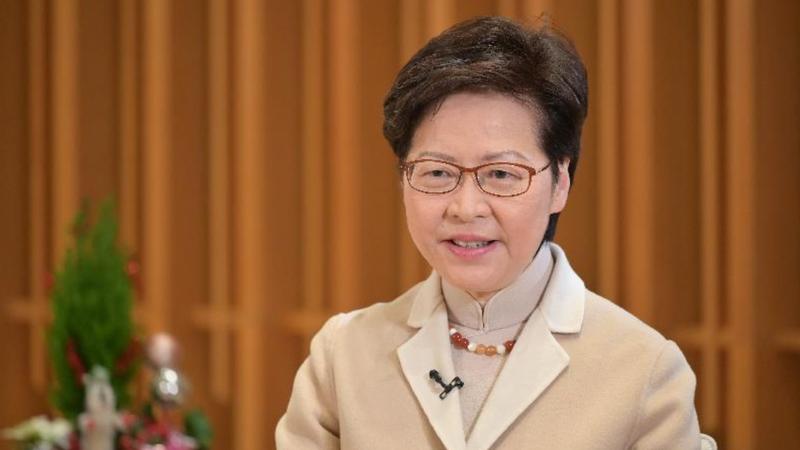 HONG KONG -- Chief Executive of the Hong Kong Special Administrative Region (HKSAR) Carrie Lam said Tuesday that the resumption of stability and peace is widely anticipated by Hong Kong's business sector and the national security law is a "stabilizing force" for Hong Kong.
The implementation of the national security law in the HKSAR ranked as the most highlighted event for the business sector in 2020.
After the national security law in Hong Kong took effect, street violence almost disappeared completely and Hong Kong returned to stability from chaos, Lam said, adding that the government has actively cracked down on acts endangering national security and brought criminals to justice.
Only after the national security is guaranteed, will the implementation of "one country, two systems" remain stable and sustainable and will Hong Kong be peaceful and prosperous, she said.
Lam vowed that the HKSAR government will strive to safeguard national security, protect people's rights and freedom, and improve Hong Kong's business environment.
Looking ahead, Lam said Hong Kong will enjoy enormous opportunities by integrating national development and giving full play to its advantages under "one country, two systems."