It's time for Biden to reverse problematic policy on HK
Share - WeChat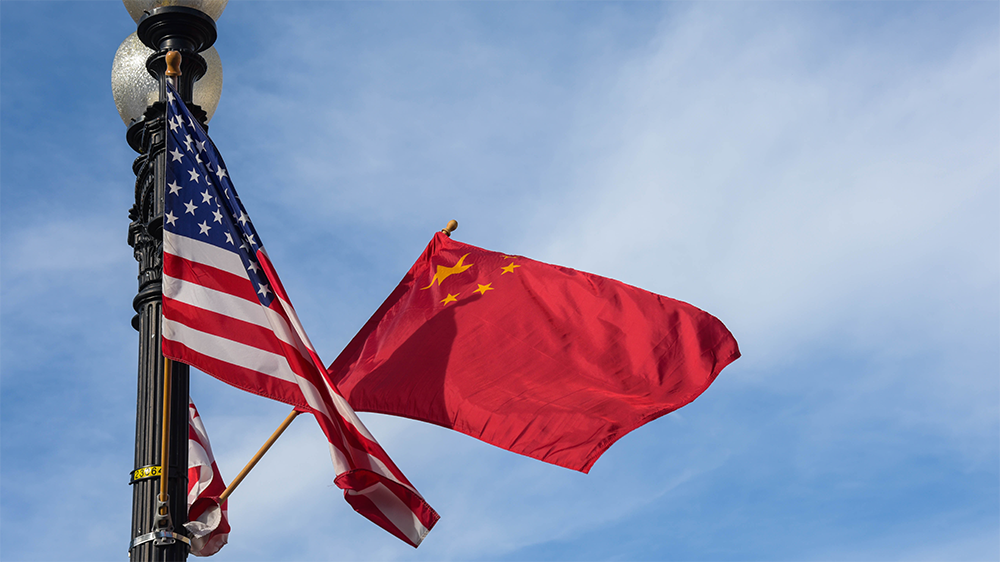 After the Lunar New Year, Hang Lung Properties announced that it had obtained Beijing's consent to proceed with the acquisition of the United States consulate's property at 37 Shouson Hill Road in Hong Kong.
The transaction was scheduled to be completed on Dec 30 following HLP's successful bid for the property for HK$2.56 billion ($330 million) in September, but it was halted following a notification from the authority that the deal, which was a matter involving issues of foreign affairs, would require approval of the central government.
On Feb 18, HLP confirmed that the US consulate had fulfilled all requirements under diplomatic protocols, and permission had been obtained from Beijing to proceed with the transaction, which was completed on Thursday.
Beijing apparently is extending an olive branch and offering a way for the new administration of US President Joe Biden to improve Sino-US relations and change its Hong Kong policy. Having sent out some positive signals about taking a more pragmatic approach toward China and rectifying the outlandish policies set by his predecessor, Donald Trump, Biden now has to recognize the blunders that Trump and the US Congress made in handling US relations with Hong Kong, which have not only interfered with China's internal affairs but also severely undermined US interests in Hong Kong.
Shared economic benefits are the ballast of healthy Sino-US relations. As suggested in the report "Understanding US-China Decoupling" published by the US Chamber of Commerce, if proposed decoupling leads to the reduction of US foreign direct investment in China by half, the US could suffer a one-time loss of as much as $500 billion in GDP.
In addition, it said, if decoupling occurred and resulted in a complete loss of access to China's market for US aircraft and commercial aviation services, it would cause a minimum loss of $38 billion in annual revenue and the loss of at least 167,000 jobs in this sector. The US semiconductor industry would suffer a reduction of $83 billion in annual sales and the loss of 124,000 jobs.
It is safe to assume that the Biden administration takes these estimates seriously. Such a huge economic impact should be reason enough for the Biden administration to reverse the Trump administration's problematic Hong Kong policy, with reinstating Hong Kong's special trade status as the first step.
As a major global financial center, Hong Kong remains an important source of income for many US investment banks. The US' huge stake in Hong Kong's financial market is the main reason the Trump administration did not batter Hong Kong's financial market.
Trump initially suggested that he would not interfere with the Hong Kong Special Administrative Region's internal affairs and acknowledged Beijing's restraint in handling Hong Kong's social unrest arising from the now withdrawn extradition law amendment. But his administration later intensified its China-bashing campaign as part of Trump's re-election strategy, making Hong Kong a piece on its broader political chessboard.
Things took a turn for the worse when Trump issued executive orders to revoke Hong Kong's special trade status and sanction HKSAR and central government officials. On the other hand, the US Congress passed bills that blatantly interfered in Hong Kong's internal affairs.
The promulgation of the National Security Law for Hong Kong by the Standing Committee of the National People's Congress is unquestionably an internal affair of China that warrants no foreign interference. The Trump administration's moves to meddle with Hong Kong affairs, using the enactment of the security law as an excuse, were in total violation of international laws and basic principles governing international relations and interactions.
For instance, Hong Kong's status as a separate customs territory, granted by the Basic Law, is recognized by the World Trade Organization and other international organizations. If the US is serious about WTO protocol, it should assume its obligations toward Hong Kong as prescribed in all agreements in the multilateral trading system.
Maintaining Hong Kong's special status is one of the purposes of implementing the "one country, two systems" principle. Was Trump only paying lip service when he claimed to protect "one country, two systems" while revoking Hong Kong's special trading status? For the sake of the interests of both the US and Hong Kong, Biden has every reason to reinstate Hong Kong's special trade status by issuing an executive order.
The author is president of the Golden Mean Institute, a Hong Kong think tank. The views do not necessarily reflect those of China Daily.