Olympics a chance for DPRK-US negotiations
Share - WeChat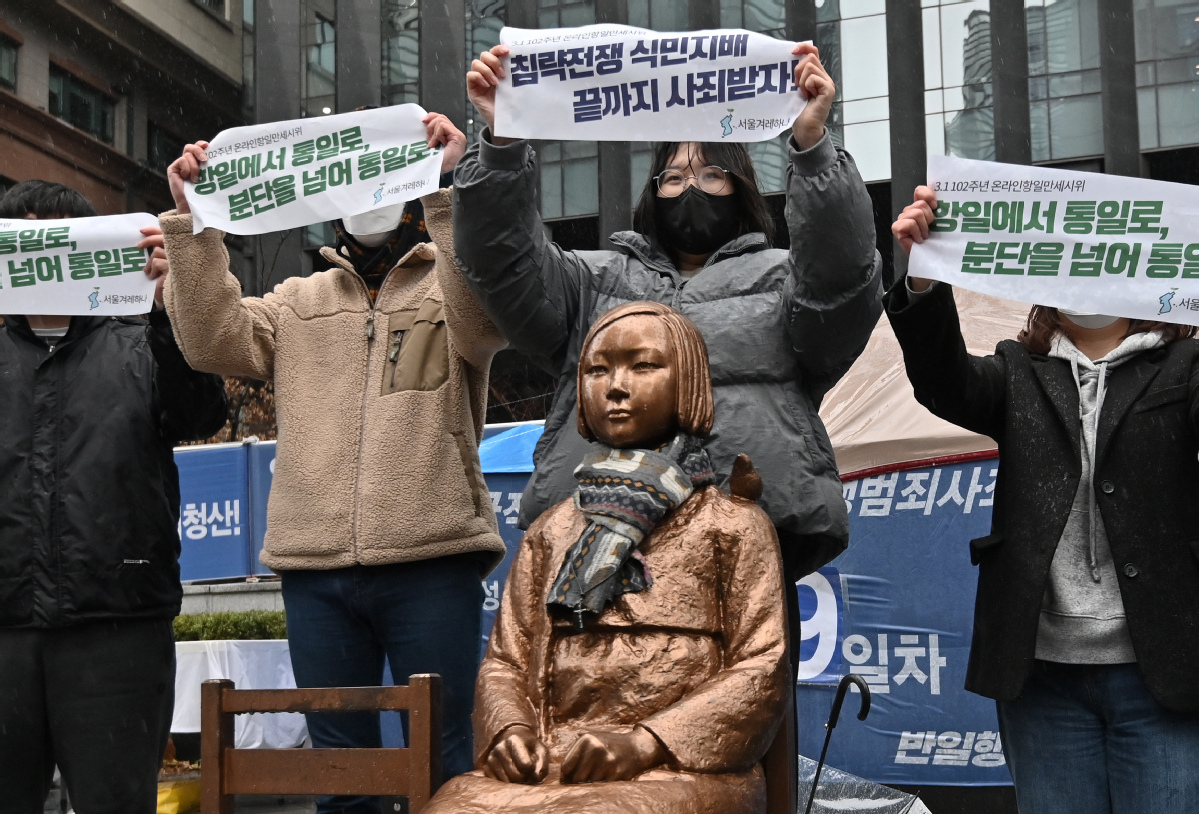 Moon says ROK also ready to talk with Japan amid frayed relations over history
SEOUL-Moon Jae-in, president of the Republic of Korea, said on Monday the Tokyo Olympics could provide a chance for the Democratic People's Republic of Korea to reopen talks with the United States, as well as with the ROK and Japan.
Speaking at a ceremony on the 102nd anniversary of the March 1 Independence Movement Day in Seoul, Moon said Seoul will work with Tokyo for the success of the upcoming Olympics, which could help the two countries recover from the fallout of the coronavirus pandemic.
Moon's speech came as Pyongyang's relations with Seoul and Tokyo have soured after its denuclearization negotiations with the US fell apart in 2019.
Seeking to take a page from its 2018 Winter Olympics, Seoul is pinning high hopes on the Tokyo Olympics to revitalize diplomacy with Pyongyang despite uncertainty over the pandemic.
"The Games scheduled for this year may serve as an opportunity for dialogue between South Korea (the ROK) and Japan, South and North Korea (the DPRK), North Korea and Japan, and North Korea and the United States," Moon said at a public park in Seoul where independence fighters declared the country's freedom in 1919 from Japanese colonial rule.
"I hope that both Korea (the ROK) and Japan will be able to revive our economies, which were hit by the COVID-19 pandemic, and jointly create a new order in the post-COVID-19 era."
Japan's 1910-45 colonization of the Korean Peninsula continues to dog bilateral ties.
Frosty ties
The Seoul-Tokyo relations have been frosty for the past decade over trade disputes and historical issues, such as the Imperial Japan's sex slavery of Korean women for military brothels and the forceful recruitment of Koreans into hard labor without pay before and during World War II.
In January, a Seoul court for the first time ordered Japan to compensate 12 former comfort women, following a 2018 ruling by the ROK's Supreme Court that two Japanese firms should compensate some wartime forced laborers.
Both rulings drew a rebuke from Tokyo, which claimed that a 1965 treaty, which normalized diplomatic ties between Seoul and Tokyo, resolved all colonial-era issues. But Seoul said the individual right to damages had yet to be resolved.
Japan later put export controls on chemicals vital to the ROK's semiconductor industry.
Seoul has placed much of the blame for poor relations with Tokyo on Japan's ex-prime minister Shinzo Abe and hoped his resignation for health reasons last September could be a diplomatic turning point.
Another notable change came in Washington, where US President Joe Biden has signaled a shift from Donald Trump's "America First "approach and his foreign policy team includes major proponents of dealing with Pyongyang through cooperation with Seoul and Tokyo.
Moon said he was "ready to sit down" for talks "at any time" with Japanese officials on those issues while seeking "wise solutions based on a victim-centered approach".
"We must not let the past hold us back," he said. "I am confident that if we put our heads together,... we will also be able to wisely resolve issues of the past."
Leif-Eric Easley, a professor of international studies at Ewha University in Seoul, said Moon may have felt US pressure to reconcile with Japan was coming and he wanted to appear as the "reasonable" ally by offering the first olive branch.
The key now will be whether Japanese Prime Minister Yoshihide Suga responds to Moon's comments with a positive gesture to start a "virtuous cycle", said Easley.
Agencies - Xinhua