Arab League rejects US report on Khashoggi
Share - WeChat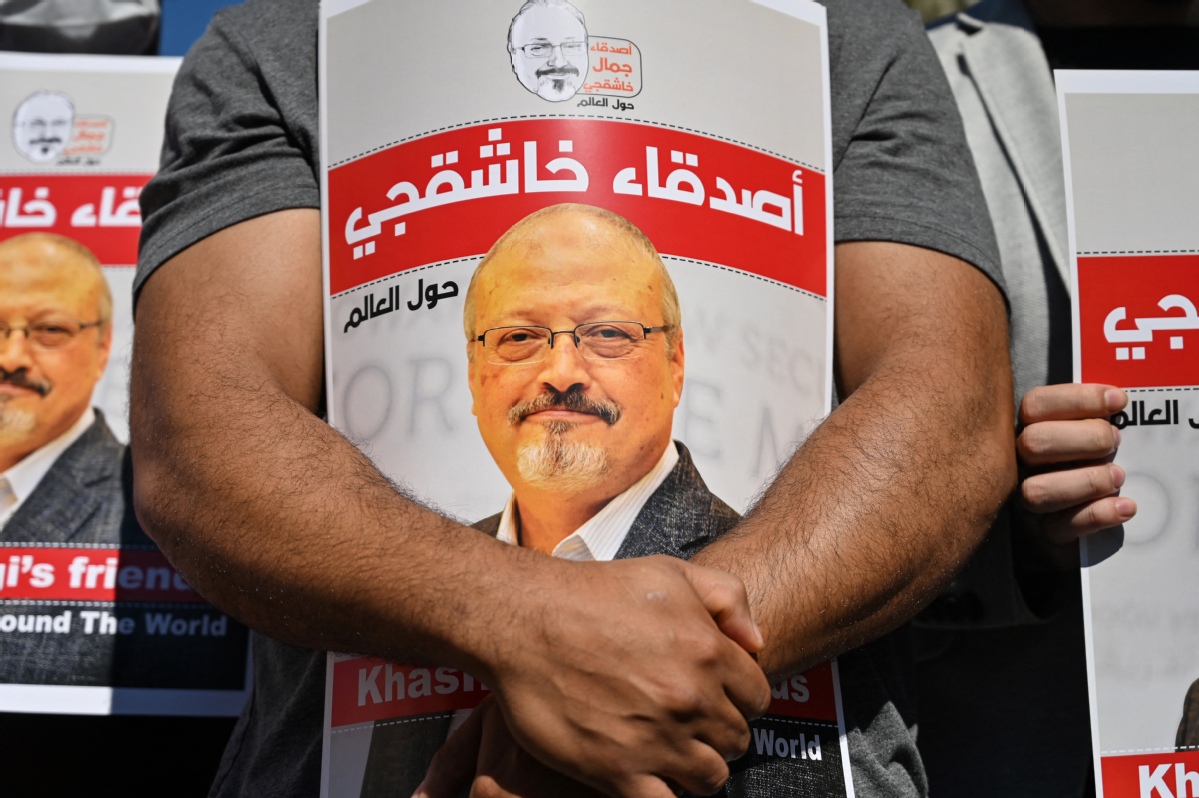 CAIRO-The Arab League on Saturday expressed support for Saudi Arabia's rejection of a recent US intelligence report on the murder of Saudi journalist Jamal Khashoggi in 2018.
"Saudi judicial authorities are the only ones in charge of holding those involved in (the) Khashoggi case accountable," the league's secretary-general, Ahmed Aboul-Gheit, said in a statement.
A four-page report by the US Office of the Director of National Intelligence indicates that Saudi Arabia's Crown Prince Mohammed bin Salman bin Abdulaziz Al Saud approved the operation in the Turkish city of Istanbul "to capture or kill Saudi journalist Jamal Khashoggi".
On Friday, US President Joe Biden said: "We are going to hold (Saudi Arabia) accountable for human rights abuses. This report has been sitting there, the last administration wouldn't even release it … it is outrageous what happened."
Aboul-Gheit said the US intelligence agency is not authorized to issue international rulings or verdicts.
"Human rights issues should not be politicized," the secretary-general said.
Biden's decision to release the report-first completed under former US president Donald Trump-marked a sharp departure from his predecessor, who had vowed to keep working with Saudi Arabia due to the kingdom's lavish purchases of US weapons and shared hostility toward Iran, Agence France-Presse reported.
Biden on Saturday said his administration would make an announcement on Saudi Arabia on Monday. Biden did not provide details.
But a White House official suggested no new significant steps were expected.
"The administration took a wide range of new actions on Friday. The president is referring to the fact that on Monday, the State Department will provide more details and elaborate on those announcements, not new announcements," the official said.
Saudi Arabia's Foreign Ministry on Friday strongly rejected the US report, saying it contained "inaccurate information and conclusions".
"The ministry reiterates what was previously announced by the relevant authorities in the Kingdom, that this was an abhorrent crime and a flagrant violation of the kingdom's laws and values," the statement said.
The statement said Saudi authorities took all possible measures to ensure that individuals connected with the case were properly investigated, and to ensure that justice was served.
The individuals concerned were convicted and sentenced in Saudi courts and these sentences were welcomed by the family of Jamal Khashoggi, the statement said.
"The kingdom rejects any measure that infringes upon its leadership, sovereignty, and the independence of its judicial system," it added.
Khashoggi, a columnist for The Washington Post, was murdered inside the Saudi consulate in Istanbul in October 2018, and a number of top Saudi officials were arrested in connection with the case.
Last September, Saudi Arabia's Public Prosecution issued final verdicts against eight people convicted over Khashoggi's killing, five of whom were sentenced to 20 years in jail; the other three were given from seven to 10 years.
Xinhua - Agencies