HK police to conduct school outreach
Share - WeChat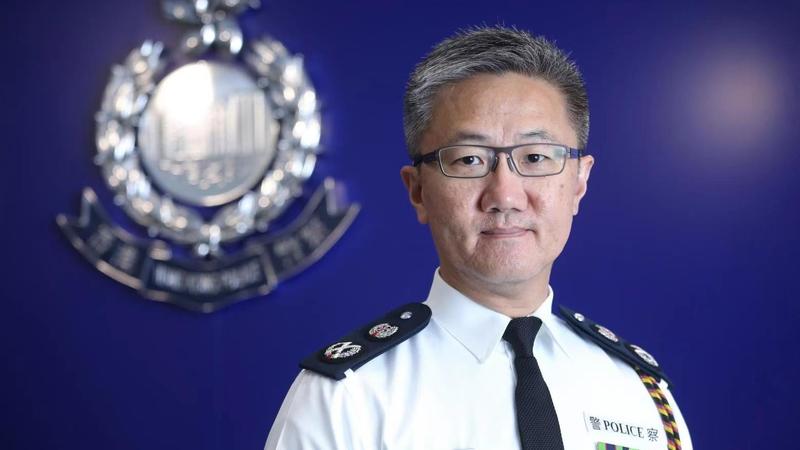 The Hong Kong Police Force will increase its outreach efforts to schools, parents and student groups this year in a bid to build trust in the city's most visible law enforcement agency and raise awareness among young people on why it is important to follow the law, said Deputy Commissioner Raymond Siu Chak-yee on Monday.
In a one-on-one interview with China Daily, Siu said outreach efforts will include regular briefings to explain policies on issues such as how cases involving juveniles are handled and to debunk false information and accusations that have been said about the police force on public platforms.
Siu said the police mulled over the idea soon after the 2019 social unrest quietened down in spring last year, as they found that mostly young people were victims of the often-violent street protests. Of the 10,200 people arrested for crimes allegedly committed during the unrest, more than 4,000 were students, according to police data from December.
Speaking of his conversations with these young people at the station, Siu said there were two things that struck him most. One is that many of them were misled and incited by things that they saw on social media.
He remembered many of them saying they believed they would be assaulted or even sexually abused by the police after being caught.
"Because that's what they have heard from time to time… During this social unrest, the kids have been very much affected by fake news, fake reports," Siu said.
The other thing Siu noticed was a reluctance to admit crimes and show remorse among juvenile offenders. According to police data, only 19 juveniles arrested for offenses related to social unrest have joined the Police Superintendent's Discretion Scheme, which focuses on rehabilitation through corrective supervision, rather than prosecution.
"Unfortunately, a lot of people were asking these juvenile offenders not to say anything when they were arrested by the police," said Siu, adding that the juveniles were told to believe that was the way out.
Siu has met with the chairs of parent-teacher associations and school head associations this year. He was often asked to explain what would happen if a juvenile is caught and taken to a temporary detention center.
After the pandemic has been brought under control, Siu said the police will conduct more briefings at schools for students and teachers, and will also use social media platforms to refute false information and get the attention of young people.
The deputy commissioner said the National Security Law for Hong Kong has proven to be a very effective deterrent to those who have been trying to endanger national security.
He referred to the disbanding of some political groups that advocated "Hong Kong independence" and the fleeing of some politicians and public figures.
He also cited the significant decrease in crime rate between 2019 and 2020, which he called the side effect of the law. Police data show that the decrease was seen in crimes such as robbery, burglary, violent crimes, and wounding and serious assault.
Police Commissioner Chris Tang Ping-keung tops "safeguarding national security" as a priority in the police force's work agenda this year. Siu, who is in charge of holistic police operations, said the force will conduct proactive intelligence collection operations to prevent any violations against national security.
He also said the force will enlist public support to fulfill the mission. "We would appeal to members of public that whenever they have any information, any intelligence which concerns activities that may endanger national security, please inform us as soon as possible," Siu said.
Siu also expressed grief for police officers and innocent residents attacked during the 2019 social unrest. It morphed from street protests against a now-withdrawn extradition bill to months of violent clashes between law enforcement officers and black-clad radicals.
Around 600 police officers were assaulted during the riots. One was doused in corrosive liquid in October 2019. Siu said this officer was "really, very seriously injured and is still on sick leave".
"Why were they attacked? What have they done? They simply wanted to stop the acts or just have expressed different views. But they were seriously attacked. This is really sad," Siu said.
"When they talked about freedom and democracy, have they respected the freedom of others?"
The deputy police commissioner also decried comments that described use of force against radicals as "police brutality".
"Just think, bear in mind everybody can see that there is an obvious escalation of violence used by the rioters. And violence used by the rioters invites forceful response," Siu said.
There were more than 20 cases involving the use of firearms and explosives by syndicates.
"This is basically very close to domestic terrorism," Siu said.
He also said the police would not need to use force if no one used violence. This can be seen in the number of tear gas canisters discharged by police. From June 2019, more than 16,000 rounds of tear gas were discharged. In the first half of last year, the number fell to 85.Only one round of tear gas was used in the second half of last year.
"I'm sure that no law enforcement agency in the world would tolerate the sort of violence used by the Hong Kong rioters…So these are unfair comments, and it is a malicious label. People keep on raising this with a view to smearing the force and affecting our operational efficiency," Siu said.