Shanghai Haichang Ocean Park welcomes birth of new seal
Share - WeChat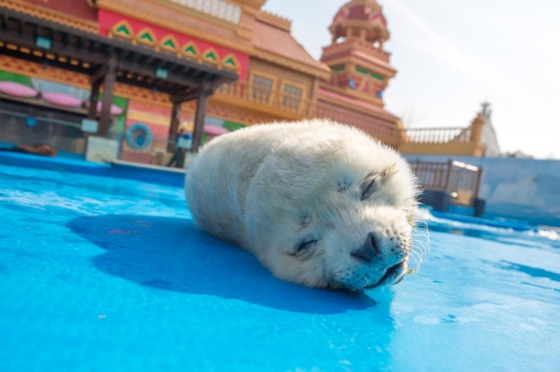 A male spotted seal was born in Shanghai Haichang Ocean Park on Tuesday, becoming the park's first newborn marine animal in the Year of the Ox.
According to a park official, the seal will be able to live independently after it has shed its fur.
Spotted seals in the park began displaying mating behavior in February last year.
After discovering that a female seal was pregnant, two sea animal keepers took turns to observe and take care of the animal.
When the mother seal gave birth on Tuesday at around 1 am, two sea animal keepers supervised the entire process from a distance to ensure the safety of the mother and its baby.
"Seals are very timid marine animals. As such, we provide a natural environment for them so that female seals can give birth smoothly," the official said.
Visitors can now visit the baby seal in the sea animal pavilion in the park.