Riding the rails, migrants return to workplaces
Share - WeChat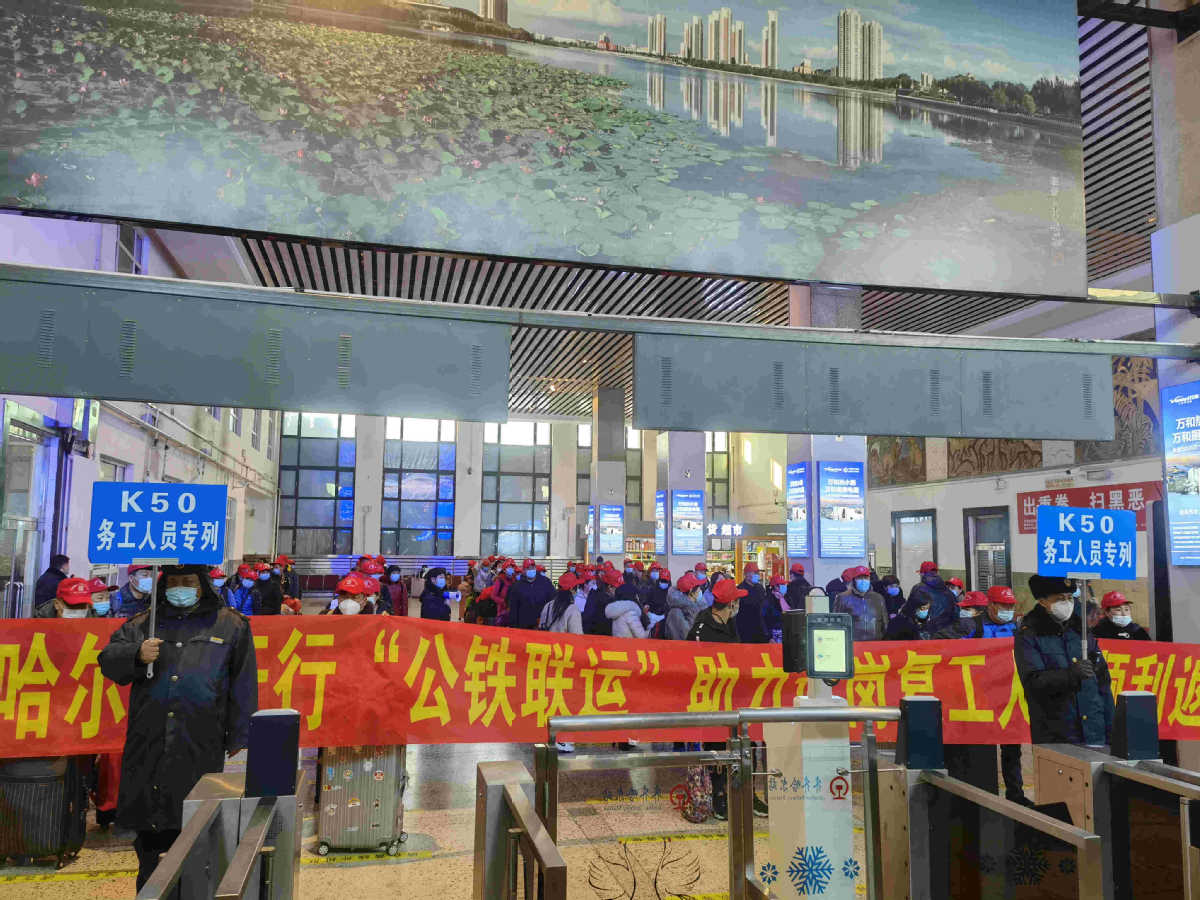 A train carrying more than 100 migrant workers left Qiqihar, Heilongjiang province, for Zhejiang province at 4 pm on Monday — the first of several chartered trains after the Spring Festival holiday.
The train, operated by China Railway Harbin Group, will deliver its passengers to their workplaces in Zhejiang cities, including Ningbo and Wenzhou.
In the coming days, two chartered trains will set out from Qiqihar, transporting another 500 migrant to Zhejiang.
To help workers make the journey safely, the railway company is coordinating with related labor transfer service companies.
Via a WeChat group, the company evaluated the workers' schedules for resuming work and developed a service proposal.
In addition, for the health and safety of passenger, railway workers have disinfected waiting halls, platforms and train carriages in advance, so the migrant workers can board directly.