UK travelers set their sights on summer sun
Share - WeChat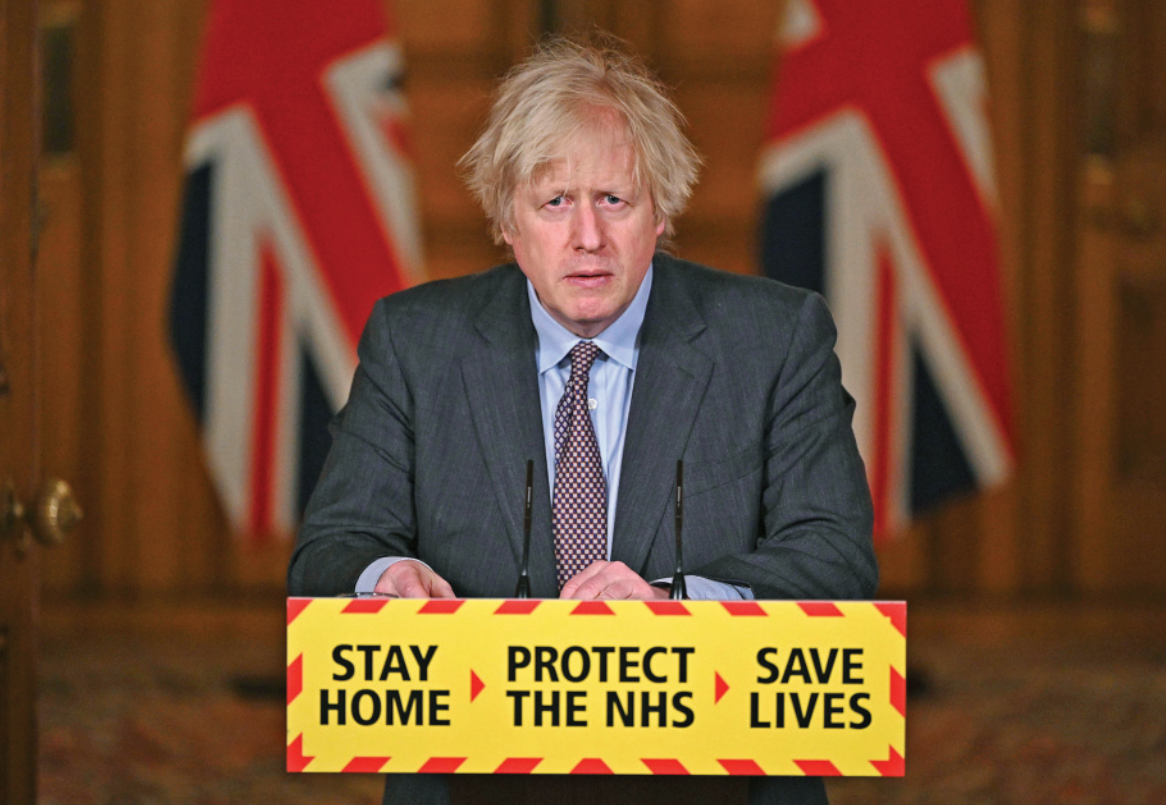 Bookings surge, with Greek authorities suggesting the use of vaccine passports
British people dared to dream again about sun-drenched beaches and turquoise oceans after Prime Minister Boris Johnson laid out his road map away from lockdown restrictions on Monday.
Travel agents reported a surge of summer-holiday bookings on Tuesday, with the United Kingdom's largest operator by volume, Tui, declaring a 500 percent jump in bookings overnight.
The clamor for some summer sun followed Johnson unveiling a timetable for ramping down restrictions aimed at reducing the spread of the novel coronavirus. The timetable merely mentioned that, all being well, the government will look, on May 17 at the earliest, at allowing a resumption of international travel.
He also told lawmakers on Monday that a global travel taskforce will publish a report on or before April 12 about how international travel may best be resumed.
Travel operators said many people immediately started gambling on international holidays being allowed to resume in July.
The BBC quoted Tui as saying Greece, Spain, and Turkey were the most popular destinations.
Andrew Flintham, managing director of TUI in the UK and Ireland, said the government's apparent eagerness to get international travel moving again was "positive".
"We're delighted to have dates to work towards," the BBC quoted him as saying.
Thomas Cook, another of the UK's major travel companies, said its website was twice as busy as usual following Monday's announcement. The company said Cyprus, the Dominican Republic, Greece, and Mexico were among the most popular destinations.
Alan French, Thomas Cook's chief executive, told the BBC: "The government's announcement… is good news for those of us desperate to get away on holiday."
Airline EasyJet reported a 337 percent jump in flight bookings, and keen interest in trips to Alicante, Crete, and Malaga.
The Financial Times, meanwhile, reported that Greece believes the UK authorities should do even more to get the international holiday industry moving again.
Quoting the nation's tourism minister, Harry Theocharis, the paper said Athens wants nations to use vaccine passports so people who have had jabs can visit destinations that have been hard-hit by the pandemic.
"Looking at the reaction of some countries to vaccination certificate proposals, I feel there's a lot of short-sightedness," Theocharis said, in response to unwillingness in Europe to introduce such documents over fears they would create a two-tier society.
Despite critics of the idea, vaccine passports will be discussed at an EU summit due to start on Thursday.
Greece, which earns around one-fifth of its GDP from tourism, has suffered mightily during the novel coronavirus pandemic with travel no longer possible. Germans alone made 4.4 million visits to Greece in 2018, according to the Organization for Economic Cooperation and Development.
And while Johnson's announcement suggested an end to the UK's international travel ban may be on the horizon, The Guardian newspaper noted on Tuesday that not all travel companies were happy. Some said the rules should have been relaxed to allow UK-based holidays during the Easter period, during which schools will be closed for two weeks from March 31.
Instead, some UK holiday accommodation and some outdoor UK attractions will be allowed to reopen on April 12 for individuals or single-household groups.
The UK's hotels, hostels, B&Bs, and campsites with shared facilities will not be allowed to reopen until at least May 17.
Deirdre Wells, chief executive of Visit Kent and Visit Hertfordshire, told The Guardian: "Nobody was expecting a jamboree but it is hugely disappointing to lose Easter again, when we demonstrated last year that we can operate in a COVID-secure way. All of the work we did last year to reassure people is as good this year as it was last. The risk is minimal and there is clear evidence of demand, but we can't capitalize on it because we can't open."