More people receive care at home with 'senior beds'
Share - WeChat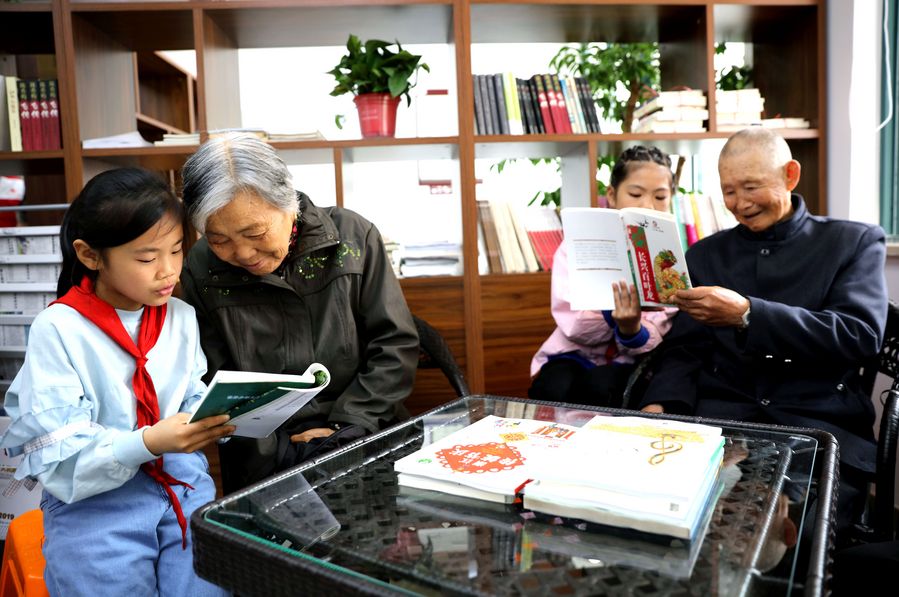 The creation of "household senior care beds" has helped reduce the burden of taking care of the elderly in many Chinese families, a senior civil affairs official said at a news conference on Tuesday.
Gao Xiaobing, vice-minister of civil affairs, said people usually spend their retirement at one of three locations: at home, in a community or at a senior care organization.
Most seniors in China prefer to spend their retirement at home with their children and relatives.
However, as the elderly population grows and the number of elderly people who have lost the ability to take care of themselves increases, burdens on Chinese families are mounting, she said.
To solve the problem, the ministry, together with the Ministry of Finance, has piloted the innovative "household senior care bed" project across the country, Gao said.
In the project, senior care organizations help families to transform the home environment and facilities into ones suitable for elderly people.
Instead of spending their lives at senior care centers, elderly people stay at home and staff members from the centers visit them regularly to offer care and other services.
"For elderly people, they can not only receive services and care without leaving the environment they are familiar with, but also save the cost of going to expensive senior care centers," Gao said.
Organizations can save the cost of land and buildings. Research has showed that the cost of transforming a senior care bed at home is only one-fifth that of establishing a bed at a senior care center, she added.
In Nanjing, capital of Jiangsu province, more than 6,000 senior care beds were developed last year, with that capacity equaling 50 medium-sized senior care centers, Gao said.
She added the ministry takes the project very seriously, and will set standards for and strengthen supervision and management of household senior care beds.
More policies will also be put into place to support the development of the new-style senior care service.
In recent years, the senior care industry in China has developed quickly. Li Jiheng, minister of civil affairs, said at the news conference that during the 13th Five-Year Plan period (2016-20), the ministry spent 5 billion yuan ($770 million) on piloting new senior care services in 203 areas.
By the end of last year, there were 38,000 senior care organizations nationwide, marking growth of 37.2 percent from late 2015. The number of senior care beds in communities and all kinds of senior care centers reached 8.24 million-up 22.5 percent in the same period.