FM rejects rights accusations in Xinjiang
Share - WeChat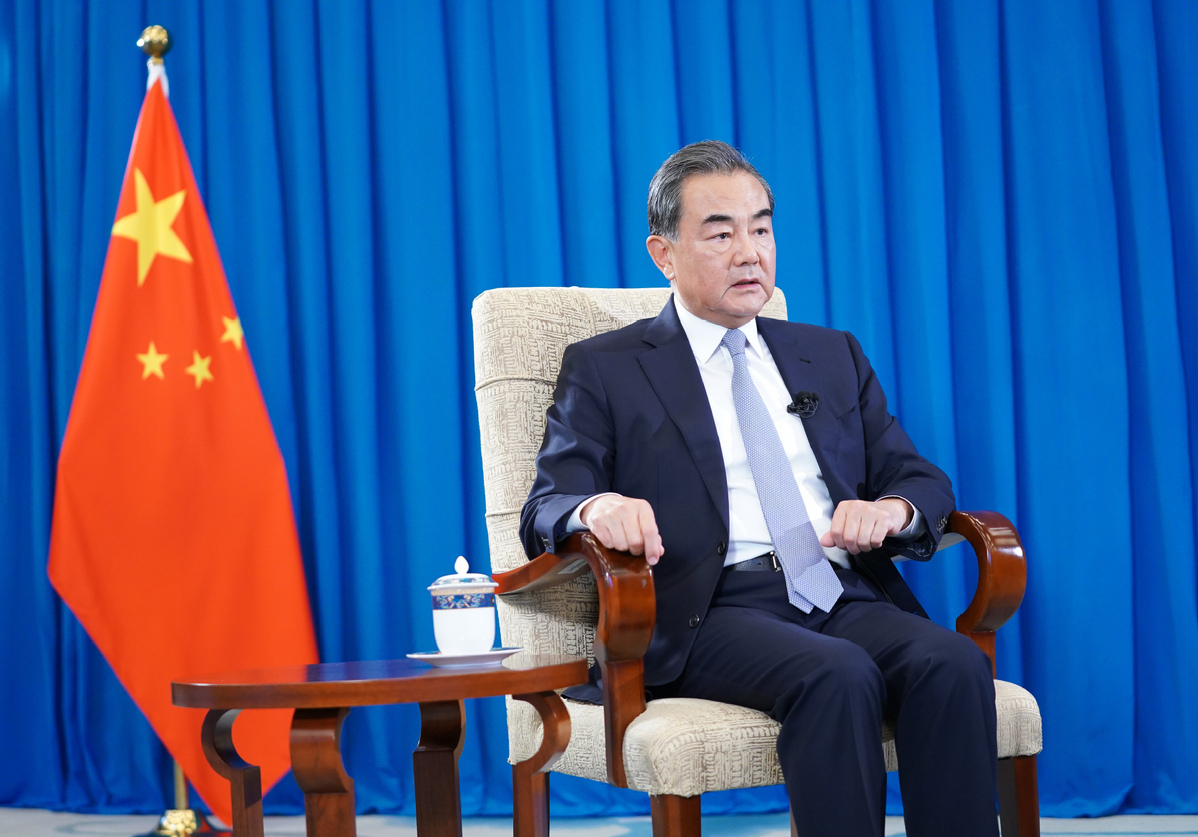 Wang informs high-level UN meeting politics driving fabrications on Xinjiang
China has rejected accusations of "genocide", "forced labor" and "religious suppression" in the Xinjiang Uygur autonomous region, saying the door to Xinjiang is always open and the region would welcome a visit by the United Nations High Commissioner for Human Rights.
State Councilor and Foreign Minister Wang Yi made the remark on Monday when addressing the high-level meeting of the 46th session of UN Human Rights Council via video link.
The inflammatory accusations are fabricated out of ignorance and prejudice and are simply malicious and politically driven hype and couldn't be further from the truth, Wang said.
He added that people from many countries who have visited Xinjiang have learned the facts and the truth on the ground.
Wang reiterated that the essence of Xinjiang-related issues is countering violent terrorism and separatism.
Thanks to the efforts of local people of all ethnic groups, there has been no case of violent terrorism for more than four years in Xinjiang, he said, adding that the region enjoys social stability and has sound development momentum. The Xinjiang people are living safe and happy lives, he said.
"Based on law, Xinjiang guarantees people's freedom of religious belief," Wang said at the three-day meeting, which concludes on Wednesday in Geneva.
The Uygur population and workers of all ethnic groups in Xinjiang can choose professions of their own free will and have the benefit of labor rights, he said.
China will continue to promote international dialogue and cooperation on human rights, Wang said, yet the country opposes using double standards to make slanderous attacks on other countries or using human rights as an excuse to interfere in other countries' affairs.