Shanghai students get to learn about New Fourth Army
Share - WeChat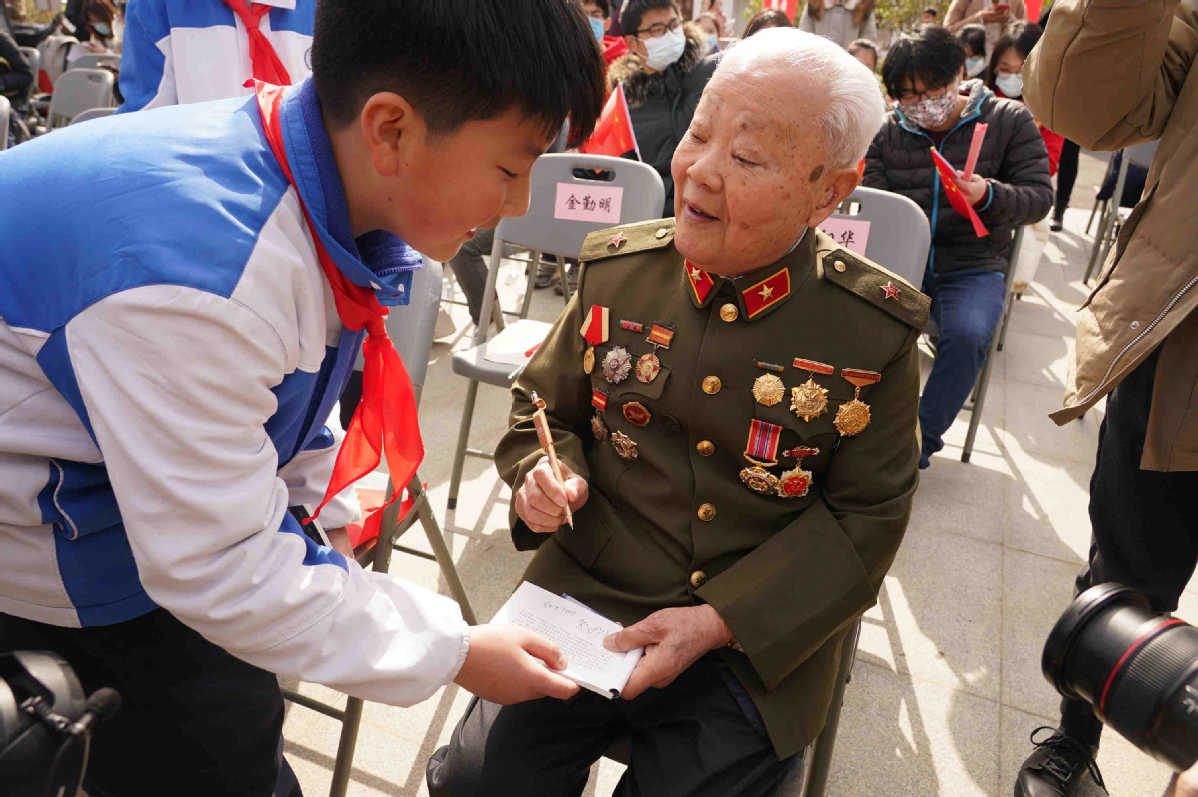 Students from local primary and secondary schools in Shanghai's suburban Jiading district received a special lecture on the history of the New Fourth Army, a force led by the Communist Party of China during the War of Resistance against Japanese Aggression (1931-45).
During an activity on Tuesday, Ruan Wuchang, 92, honorary chairman of the research society on the history of the New Fourth Army in Shanghai, shared the history of the force with students at the Memorial of Guerrillas in Waigang county in Jiading.
The activity was part of efforts by the Shanghai Education Commission to integrate education on the Party's history with daily curriculum in the city's education reform.
"History is a valuable spiritual treasure of our nation and should be passed on to the next generation, especially the younger ones," said Ruan, who was also the former deputy commissar of the Shanghai Garrison of the People's Liberation Army.