Vaccination drive picks up across African countries
Share - WeChat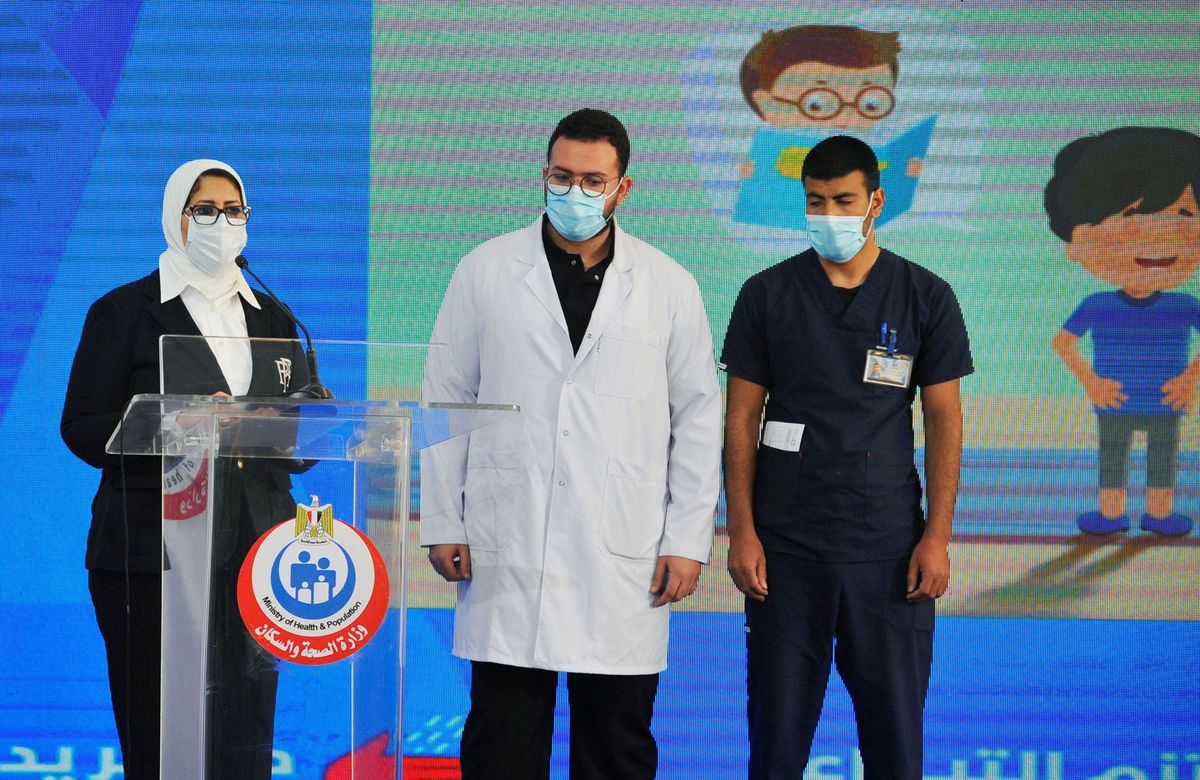 As the rest of the world continues with its vaccination campaigns against COVID-19, many African countries are still trying to secure doses of the vaccines. However, a number of African countries which have so far received vaccines have largely done so through direct purchases from manufacturers, or donations from countries such as China and Russia.
While addressing a meeting of African health ministers on Feb 18 hosted by the World Health Organization, Matshidiso Moeti, WHO regional director for Africa, said that more work needs to be done in setting up systems to manage the logistics and supply chain for vaccines on the continent.
"Africa is revving up to roll out COVID-19 vaccines. These thorough vaccine preparation plans will help ensure African countries can hit the ground running in quickly immunizing the most vulnerable people. Meticulous planning is key to ensuring vaccines reach all priority groups, wherever they are, in every single African country," Moeti said.
"Our priority must be to protect the most vulnerable from severe illness and death. Along with rolling out safe and proven vaccines, we must also work toward a diverse vaccine portfolio. At the same time, manufacturers must be prepared to adjust to mutations of the virus, including potentially providing booster shots and adapted vaccines."
African countries that have already kicked off their vaccination campaigns so far are Morocco, Egypt, Seychelles and Zimbabwe-all of which have received the Sinopharm vaccine from China. Other countries also carrying out vaccination drives include Algeria, South Africa, Rwanda and Mauritius.
The Zimbabwean government rolled out its COVID-19 inoculation program on Feb 18 following the arrival of the first consignment of Sinopharm vaccines donated by the Chinese government. The country also expects to receive the second batch of the vaccine later this week.
Senegal and Equatorial Guinea received their first delivery of the COVID-19 vaccine last week, which they purchased from Sinopharm but have yet to begin giving them to the general public. Most of the African countries that are struggling to procure vaccines are increasingly turning to China as they await disbursements through the African Union and WHO-backed programs.
South Africa, the worst affected country on the continent, delayed an initial vaccination plan using the AstraZeneca vaccine due to concerns about its efficacy against a new variant which has pushed up infections. As a result, it restarted its vaccination program on Feb 17 after receiving an initial 80,000 doses of the Johnson & Johnson vaccine, which has shown to be effective against the South African variant.
WHO Director-General Tedros Adhanom Ghebreyesus released a statement on Sunday specifically urging Tanzania to scale up public health measures against COVID-19 and to prepare for vaccinations. This was after Seif Sharif Hamad, the vice-president of Tanzania's semi-autonomous island of Zanzibar, and John Kijazi, the country's head of the civil service, died due to COVID-19 related complications last week.
"This situation remains very concerning. I renew my call for Tanzania to start reporting COVID-19 cases and share data. I also call on Tanzania to implement the public health measures that we know work in breaking the chains of transmission, and to prepare for vaccination," Ghebreyesus said.
"A number of Tanzanians traveling to neighboring countries and beyond have tested positive for COVID-19.This underscores the need for Tanzania to take robust action both to safeguard their own people and protect populations in these countries and beyond," he added.
Tanzanian President John Pombe Magufuli had previously played down the virus and refused to take measures to curb its spread. Dorothy Gwajima, the East African country's health minister, said during a press conference earlier this month that Tanzania had no plans to vaccinate.
However, while giving a speech at Kijazi's funeral on Friday, Magafuli admitted that the virus was circulating in Tanzania. He said Tanzania had defeated COVID-19 last year and would win against the virus again this year.