Taiwan helps village become popular spot for wedding photos
Share - WeChat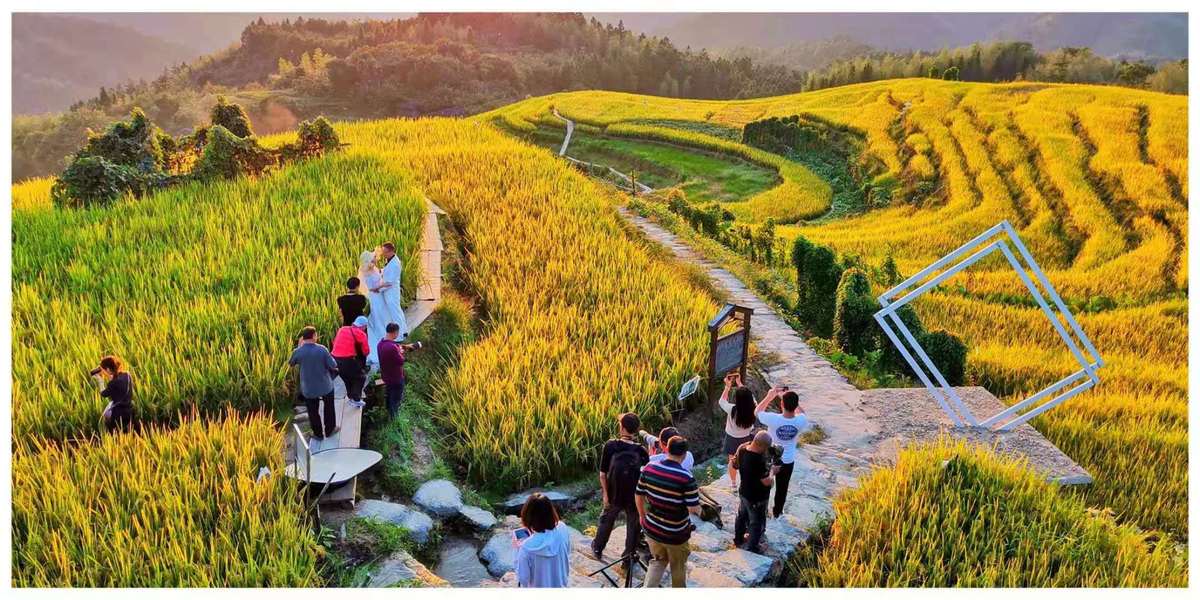 In Sanlou village in northern Fujian province, couples pose for wedding pictures under trees and tourists take in vistas of rice growing on terraces, some even working the terraces themselves.
More people have been visiting the formerly poverty-stricken village since a Taiwan design team introduced the wedding industry there.
Located on a mountain about 700 meters high in Nanping, Fujian, the village used to be about an hour's drive from town. Villagers maintained their farming lifestyle and planted rice on terraced fields for a living.
The high forest coverage rate in the mountains gives the village clean air and a good environment, and the rice terraces offer four-season views like paintings.
Lin Chun, Party chief of the village, said: "Its natural beauty attracted many hikers and photographers, but it didn't bring villagers much income without a complete industry. The agricultural products didn't sell well."
Villagers have had to leave the village to make a living. There are about 300 people living in Sanlou, mainly the elderly, about 25 percent of the village's total population, Lin said.