China further promotes TCM development by strengthening scientific research
Share - WeChat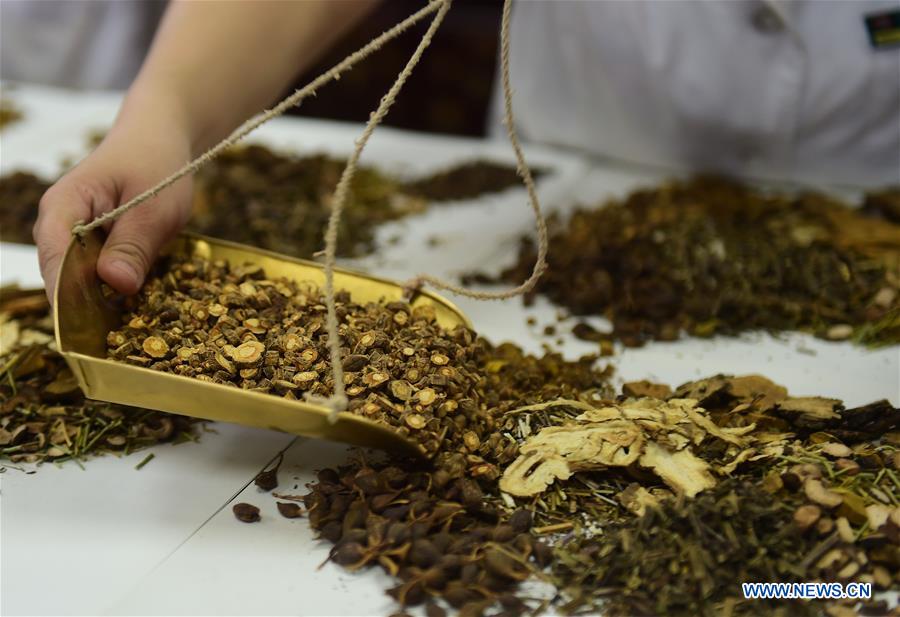 BEIJING -- China has unveiled 14 key laboratories of traditional Chinese medicine (TCM) in an effort to strengthen the building of scientific research platforms that would underpin and promote the development of TCM.
Based on specialized institutions such as the China Academy of Chinese Medical Sciences, the newly disclosed labs are tasked with conducting TCM research and evaluation as well as quality control, among other areas, according to the National Medical Products Administration (NMPA).
The first batch of 10 plus TCM key labs was made public in July 2019, according to a circular on the NMPA official website.
TCM has made great contributions to the fight against the COVID-19 epidemic. "However, the science circle is particularly concerned with TCM's mechanism of action and expects it to be explained from the perspective of modern medicine or even modern technology," said Tang Xudong, vice president of the China Academy of Chinese Medical Sciences.
Therefore, it is necessary to invest more in building TCM scientific research platforms and integrating multi-disciplinary high-tech with TCM, Tang said.