Iran vows scaled-back cooperation with IAEA
Share - WeChat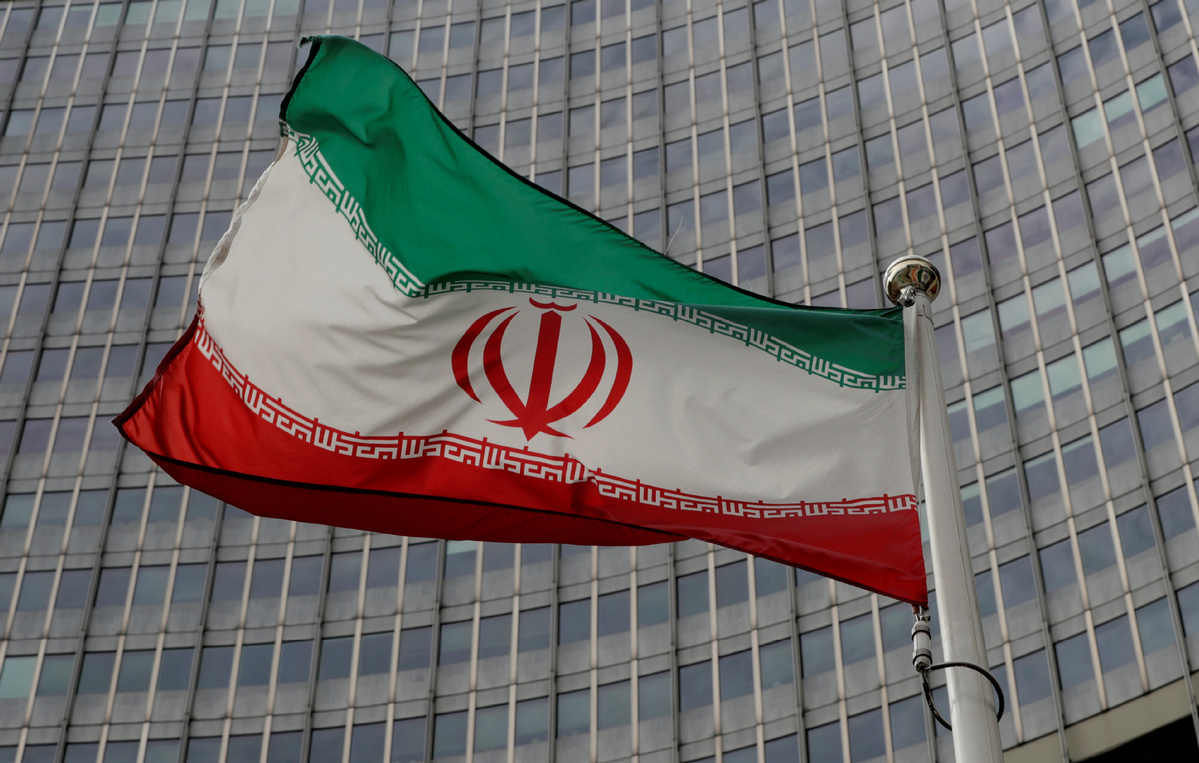 VIENNA-Iran had told the United Nations' nuclear watchdog that it will dramatically scale back cooperation with it in a week, a report by the agency to its member states showed on Tuesday, as Teheran ratchets up protests against sanctions imposed by the United States.
Rafael Grossi, head of the International Atomic Energy Agency, was expected to visit Iran on Saturday to find a solution to a looming standoff over inspections agreed under a landmark 2015 nuclear deal.
Grossi has only been to Iran once since taking over the helm of the IAEA in 2019. But that visit in August 2020 was considered a success, leading to IAEA inspectors eventually winning access to two sites.
Iran on Monday reiterated that opposition to nuclear weapons was its official policy.
In 2018, then-US president Donald Trump abandoned the nuclear deal, which limited Iran's uranium enrichment activity to make it harder for Teheran to develop nuclear arms-an ambition Iran has long denied having-in return for the easing of US and other sanctions.
When Trump pulled the US from the deal, which Iran struck with six major powers, he reimposed crippling sanctions on Iran's economy.
In response, Teheran has breached the deal's key limits. It enriched uranium to 20 percent, above a 3.67-percent cap but below the 90 percent needed for weapons, and expanded its stockpile of low-enriched uranium. Iran has also used advanced centrifuges for enrichment.
Iran is now locked in a standoff with US President Joe Biden's administration over who should move first to save the accord.
"Iran informed the IAEA on Feb 15 that the country will stop implementing voluntary transparency measures under the JCPOA as of Feb 23, including the Additional Protocol," an IAEA statement said. The JCPOA stands for the Joint Comprehensive Plan of Action, the deal's official name.
Under the deal, Iran is applying the Additional Protocol, which grants the IAEA the power to carry out short-notice inspections at locations not declared to it. It is in addition to core obligations under a country's Safeguards Agreement with the IAEA. Iran has signed but not ratified it.
Path to diplomacy 'is open'
On Tuesday, US Secretary of State Antony Blinken said "the path to diplomacy is open right now" with Iran over the nuclear deal but would not address whether the Biden administration has had any direct engagement with Iranian officials.
"Iran is still a ways away from being in compliance (with the deal).So we'll have to see what it does," Blinken told National Public Radio.
Asked if there was any move under way to resume direct diplomacy, Blinken pointed to Biden's public stance that if Iran resumes compliance with the deal, the US would do so too.
Meanwhile, the French Foreign Ministry said on Wednesday that it will host talks on Thursday between the top diplomats of European powers and Blinken over the Iran issue, as they try to salvage the 2015 deal.
French Foreign Minister Jean-Yves Le Drian will meet his counterparts Heiko Maas of Germany and Dominic Raab of the United Kingdom in Paris, with Blinken joining via videoconference.
Agencies Via Xinhua