Encourage kids to use smartphones better
Share - WeChat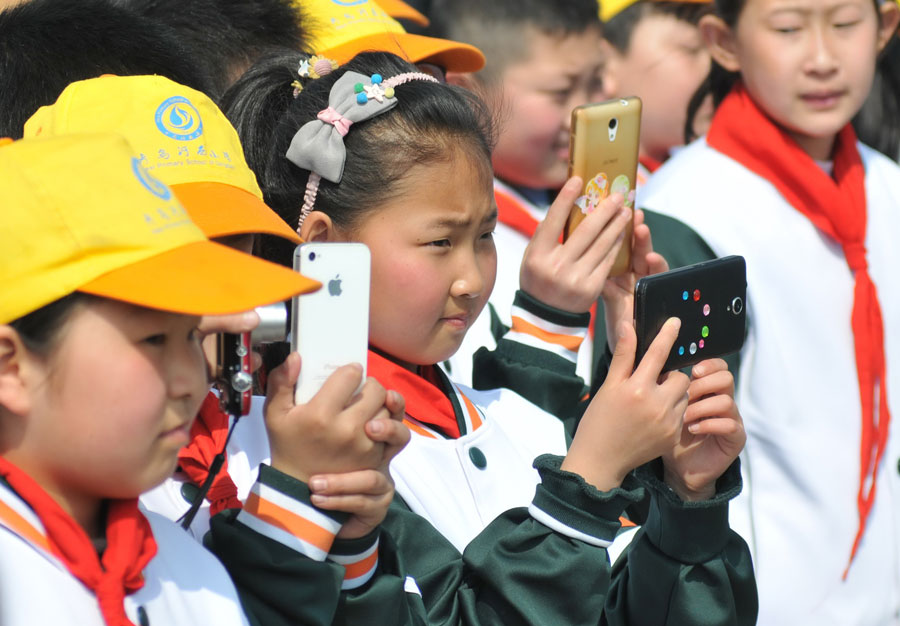 The Ministry of Education recently issued a notice, in principle forbidding primary and secondary school students from carrying cellphones to school. Those who still require it for some reason must apply for permission and hand it over to the teacher to ensure it is switched off in the classroom.
Parents and teachers have welcomed the move as they worry about children getting addicted to smartphones. The fear is not undue. Statistics show that by the end of 2018, 68.1 percent of students in China owned smartphones, second only to children in the Republic of Korea. A French survey shows 65 percent of children aged between 11 and 14 owned smartphones in France.
Researches from the World Health Organization and several other health institutions have said that long-term use of smartphones harms children's eyesight, cervical vertebrae and even the brain. In August 2018, the French ministry of education forbade primary and secondary school students from using smartphones or tablets at teaching places, triggering fierce discussions in Europe.
In July 2020, the state of California in the US passed a law limiting public school students from taking smartphones to the classroom. A professor from the University of New South Wales also pushed for a similar ban in Australia, saying smartphones could distract students from class, curb their willingness to play sports and also upset their quality of sleep.
However, smartphones are not necessarily bad. After all, they are an essential channel for people to gain knowledge and learn new things. In this age of digitalization, it pays to ensure that children keep abreast with the trend. The key therefore lies in regulating smartphone use.
How?
Schools should encourage children to use smartphones to search for information instead of playing video games; or how to use them to solve problems, such as navigating or connecting with people. It is time to regulate, not ban.
Most Viewed in 24 Hours
China Views