Medical expert calls for caution during upcoming Spring Festival
Share - WeChat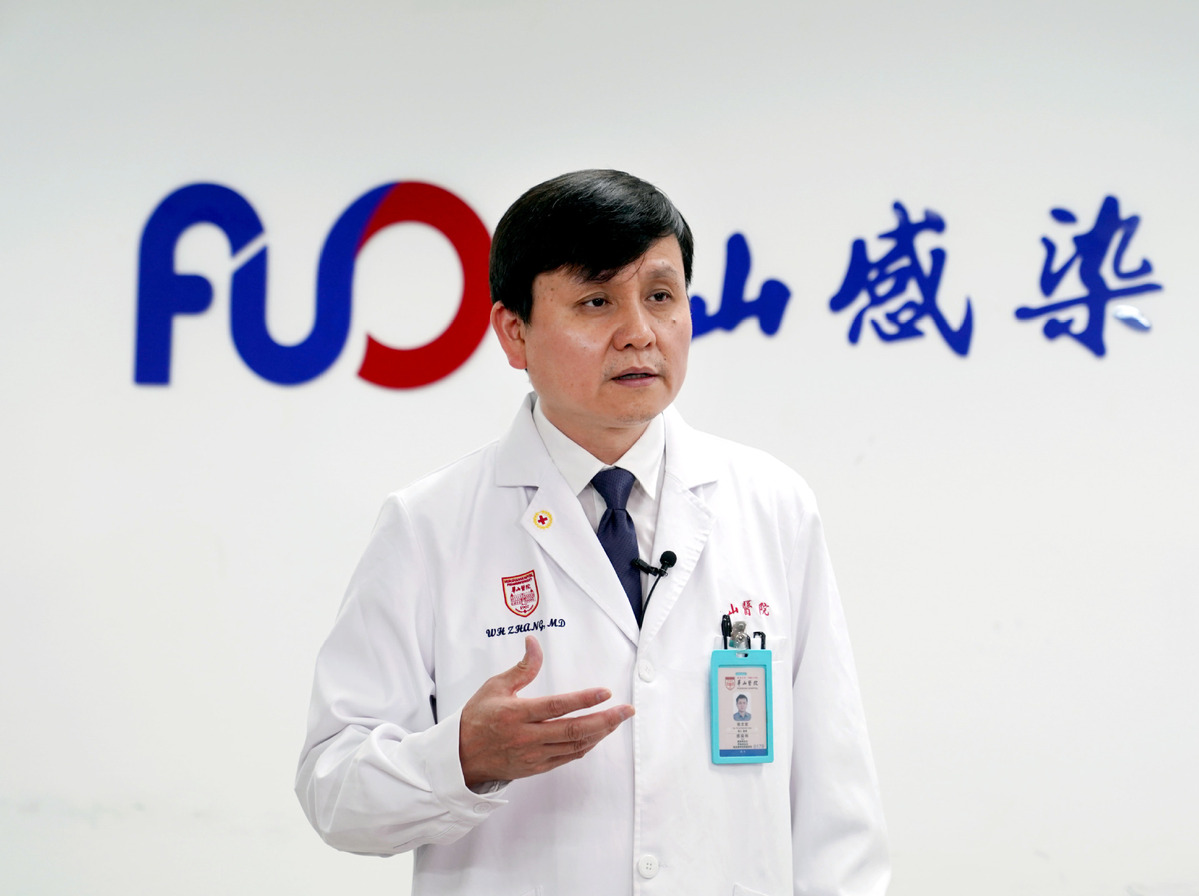 The prevention of COVID-19 will be a normal practice for a relatively long time, and people should continue to take precautions during the Spring Festival holiday when they take part in social gatherings, a Shanghai public health expert said on Monday.
Zhang Wenhong, leader of the Shanghai team of experts in the clinical treatment of COVID-19 cases, said in a television program on Monday that though China has been vaccinating swathes of the population against COVID-19, it is still difficult to predict how the pandemic will play out in the future.
According to the National Health Commission, more than 31.2 million doses of COVID-19 vaccines have been administered to people across the country as of Feb 3.
"COVID-19 will stay for a relatively long period of time, which poses a great challenge for the public health system. Every community in the city will need to have the capacity to identify and treat COVID-19 patients," Zhang said.
Although the spread of the virus has been largely controlled in China since May, sporadic local transmission cases have been reported in several cities, including Beijing and Shanghai, ahead of the Lunar New Year.
The recent outbreaks began in January, with more than 2,000 local cases reported. Through swift tracking and quarantine measures, no new cases were reported across the country on Sunday and Monday.
The government has advised people to stay put during the Spring Festival, which is normally when people travel back to their hometowns for family reunions.
A spokesperson of the Ministry of Transport said that 1.15 billion people are estimated to travel during the holiday, 20 percent lower than last year.
Zhang also noted that China's testing capacity is now much stronger compared to last year's.
"Last year, the virus was out there in the environment, so I suggested people not to go out, but this year the environment is largely safe from the virus, and people can do some activities, but we should always be on alert because a 'spark' (an individual case) can cause a 'fire' (a big outbreak)," he said.
Zhang said many medical workers, including himself, will be on duty during the festive period to ensure a quick response should any cases emerge.
"The key to the current COVID-19 prevention is to put off the 'spark' before it burns," he said.