Myanmar inoculations move ahead despite unrest
Share - WeChat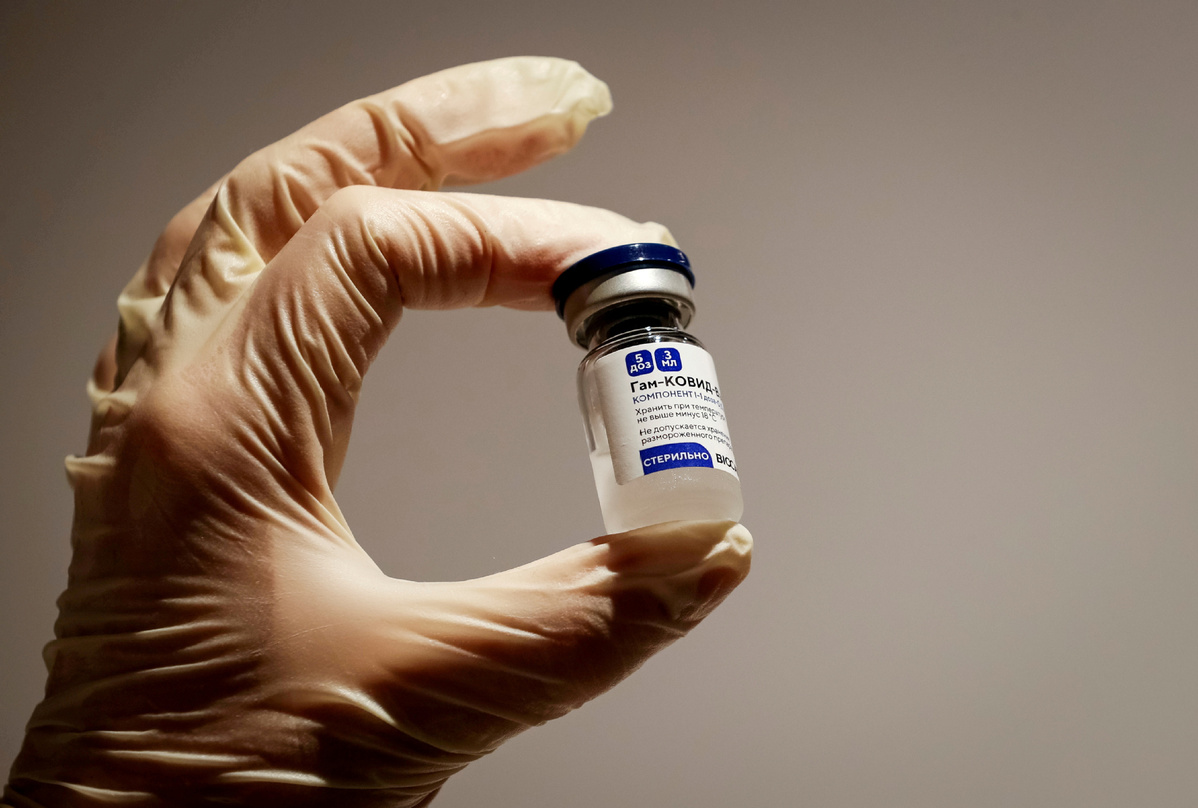 Myanmar's efforts to control the spread of COVID-19 have got back on track with the resumption of its vaccination program despite political unrest and street protests.
Myanmar approved Russia's Sputnik V vaccine on Saturday, making it the first country to do so in Southeast Asia, said a statement issued by the Russian Direct Investment Fund, Russia's sovereign wealth fund that supports the development of the vaccine.
"Myanmar has become the 21st country in the world to approve Sputnik V," the RDIF said.
The country recorded 54 new cases on Sunday, bringing its total tally to 141,423, a release of the country's Ministry of Health and Sports said.
Though the country entered a yearlong state of emergency on Feb 1, Myanmar resumed the vaccination program against COVID-19 across the country on Friday.
On Jan 27, the country began vaccinating more than 103,000 frontline medical staff and volunteers, in the first phase of its vaccination program.
The country will strengthen existing COVID-19 containment methods and continue the ongoing vaccination program, said government officials. It will also try to buy more vaccines through bilateral commercial arrangements and the global vaccine sharing initiative COVAX.
China expressed its support for Myanmar's COVID-19 fight. Chinese Foreign Ministry spokesman Wang Wenbin said in a news conference last week that China is providing vaccine aid to Myanmar and a dozen other countries.
The political crisis has created new challenges in Myanmar's fight against the contagion.
Yangon residents continued protesting against the military takeover, after protests occurred on consecutive days during the weekend. Many public servants and factory workers also went on strike on Monday, China Central Television said.
"A lot of people are going out and this is very dangerous" in spreading the virus, said Zaw Win Khaing, the founder and general secretary of We Love Yangon, a community-based philanthropic association.
He said the association is preparing itself to launch more anti-pandemic projects.
Though the number of daily new cases has declined from previous months, Jonatan Lassa, a senior lecturer of emergency and disaster management at Charles Darwin University in Australia, said Myanmar is still one of the countries with the lowest testing capabilities in the region.
"As long as the public services are not disrupted, we can still expect some good news in regards to the decline of infection numbers and daily deaths," said Lassa.