TV drama shows importance of preserving dialects
Share - WeChat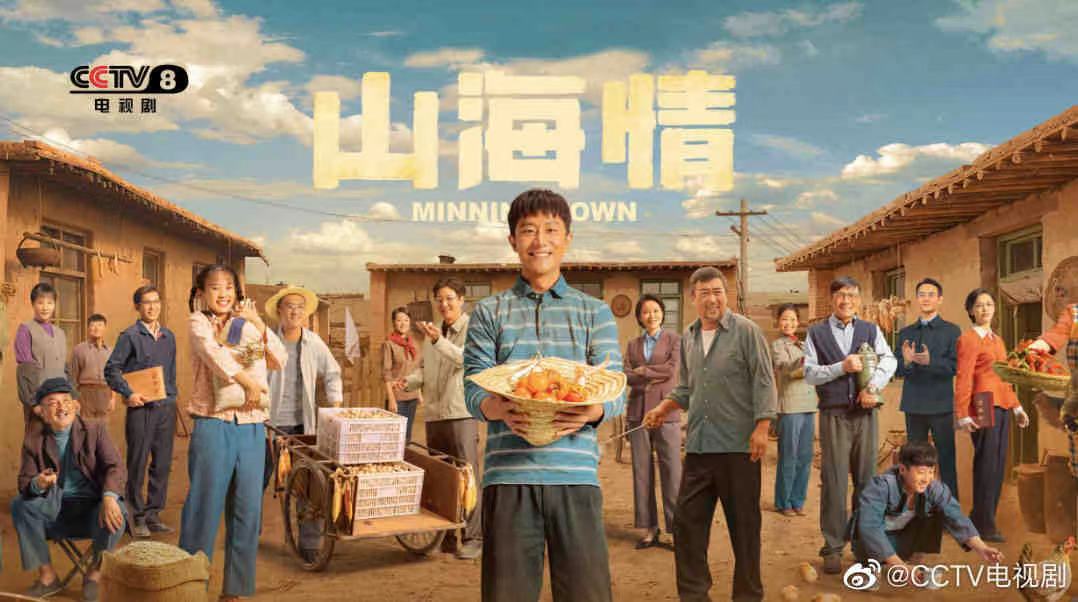 There is one famous verse in Tang poetry, which read: "I left home when a mere stripling, and returned in old age. My native accents remained unchanged, but my ear-lock had grown thin". This verse shows language is not only a tool for communication, but also the indicator of people's cultural identity and the vessel of group memory. In a linguistic sense, dialect refers to the variety of a specific language caused by different geographical, social and cultural contexts.
Owing to the vast areas and large population of China, diverse dialects can be found in this great land, such as the Wu dialect in Shanghai, Hakka and Cantonese. However, it cannot be denied that since the popularization of Mandarin in China, the status and importance of dialects is lowering among Chinese people. To make matters worse, some dialects have even disappeared due to the adoption of Mandarin which is required in public places like schools and companies. Considering the indispensable cultural significance of dialects, nowadays both Chinese officials and common people are paying heed to the preservation of dialects, the treasure of culture and art.
As artistic creation is a mirror held to real life, the proper presence of dialects in artwork is of great importance. Recently, a 23-episode TV drama called Minning Town won audiences' favor for many reasons, like the theme of poverty elimination, excellent performances and visual spectacle. But its language should not be overlooked. In effect, there are two versions of Minning Town, one in dialect and one in Mandarin. Most prefer to watch the version in dialect, thinking it conveys the original spirit of the touching story. Some audiences even remark wittily that watching the version in Mandarin is like watching a foreign film dubbed by local people, where literal meanings can be expressed while the authentic aura and sentiments will be more or less ruined.
Inspired by the arduous battles against poverty in China's Ningxia Hui autonomous region, directors Kong Sheng and Sun Molong set the TV drama against the backdrop of Xihaigu, an exceedingly poor area in the south of Ningxia where people are harassed by sand and thirsting for water. From the 1990s onwards, the Chinese government has assigned the prosperous Fujian province to help the poor area get rid of poverty by sharing advanced technologies and offering work opportunities to local people.
In the TV drama, there are mainly two kinds of dialects used by people in Ningxia and Fujian respectively. Hearing the local accents and words of their hometown, audiences from these areas will feel extremely warm, being reminded of their hometowns and neighbors. As for audiences from other areas, they can find great pleasure in hearing these unfamiliar dialects. Perhaps in real life, they will gradually imitate the dialects in the drama, such as calling their father "dá" or calling themselves "è", which is an amusing sign of cultural and linguistic exchange.
In addition, owing to the frequent contact between experts and cadres from Fujian and the local people, there are many jokes about ineffective communication caused by different dialects. For example, Chen Jinshan, a cadre from Fujian sent to assist the campaign against poverty, once wanted to express that professors strive painstakingly to come here to help them control sand, but because of his unfamiliar dialect, the local people misinterpreted his words and thought he said professors would commit suicide. Thus in the beginning Chen Jinshan needs Ma Defu, a local youth who graduated from university, to translate his words to the people so his ideas could be understood correctly. During these courses of linguistic collision and integration, comic relief is added to the TV drama and makes it easy for audiences to rediscover the value of dialects. However, in the Mandarin version, these moments of culture clash will make little sense.
Mandarin is a useful instrument for people from different regions to clear away impediments in language, and the popularization of Mandarin is a reasonable way to facilitate communication and standardize language. Nevertheless, when popularizing Mandarin, the complete elimination of dialects from people's daily life is also improper. Just as the Chinese saying goes, " a single flower does not make a spring" , the coexistence of Mandarin and local dialects is conducive to the flourishing of Chinese civilization.
The author is a postgraduate student at Renmin University of China.
Most Viewed in 24 Hours
China Views