Shanghai residents leave hotel quarantine
Share - WeChat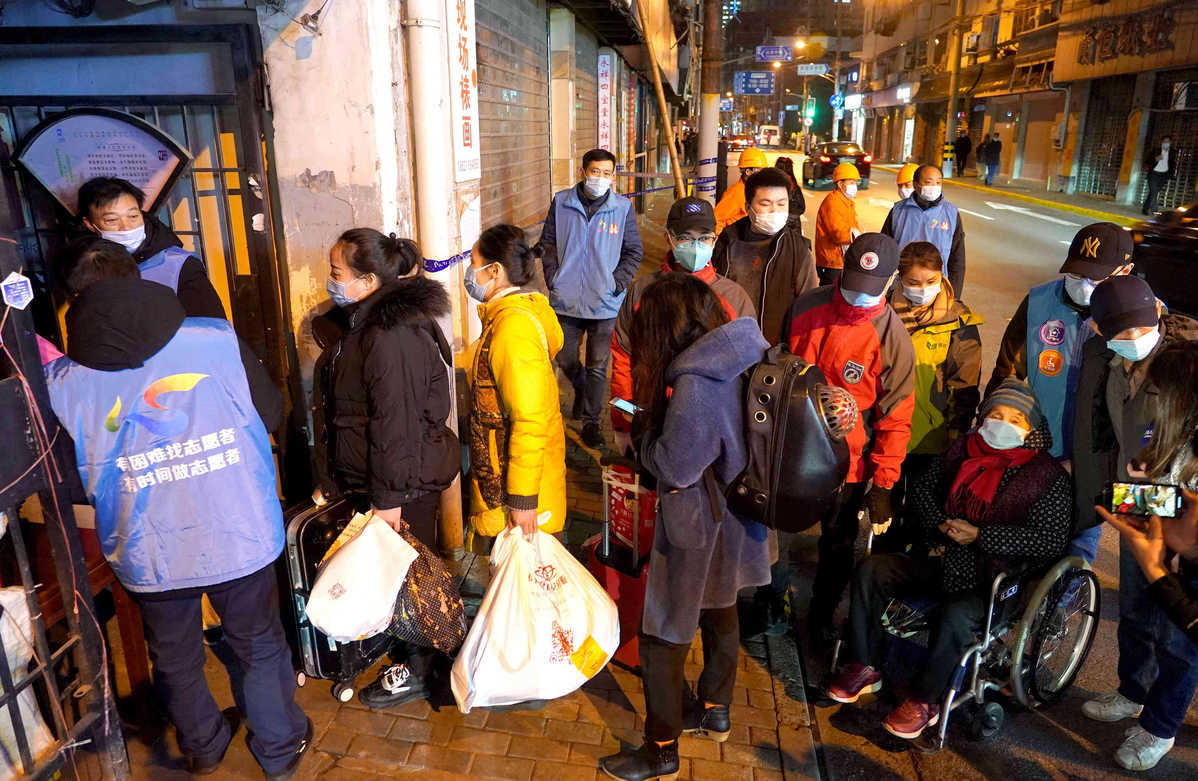 After completing 14 days of hotel quarantine, more than 1,700 residents of downtown Shanghai's Zhaotong Road residential neighborhood started to head home on Thursday.
About 300 were expected to arrive home on Thursday evening, with the rest to be transferred on Friday, officials said.
The neighborhood, comprising mostly old houses with insufficient bathrooms and kitchens, was removed from a list of medium-risk regions for the spread of the novel coronavirus at 6 pm Thursday.
Dozens of volunteers and nursing care providers were dispatched to the neighborhood and wheelchairs were prepared for elderly residents.
Seniors, mothers with infants in arms or toddlers walking hand in hand were escorted home by volunteers after they disembarked from vans or buses.
Some were even accompanied by pet dogs because when the residents were transferred to hotels for quarantine on Jan 21, the first day that Shanghai reported it latest cluster of locally transmitted COVID-19 infections, they were allowed to take their pets with them.
Shanghai announced on Thursday that three new local COVID-19 cases had been recorded on Wednesday, but experts said the wave of infection since Jan 21 remains controllable because all the cases have been within virus transmission routes detected by disease control and prevention personnel.
Twenty-one cases have been reported in Shanghai since Jan 21.
The Shanghai Municipal Health Commission said the three new infections were among close or suspected contacts of previously confirmed patients. Two of them were placed under hotel quarantine on Jan 21 and the other was placed under centralized quarantine on Jan 22.
Wu Fan, a member of Shanghai's COVID-19 epidemic control and prevention public health expert team, said all the cases occurred among people placed under quarantine and had been discovered through proactive screening and testing.