Biden may make his Pacific strategy through cooperation with China
Share - WeChat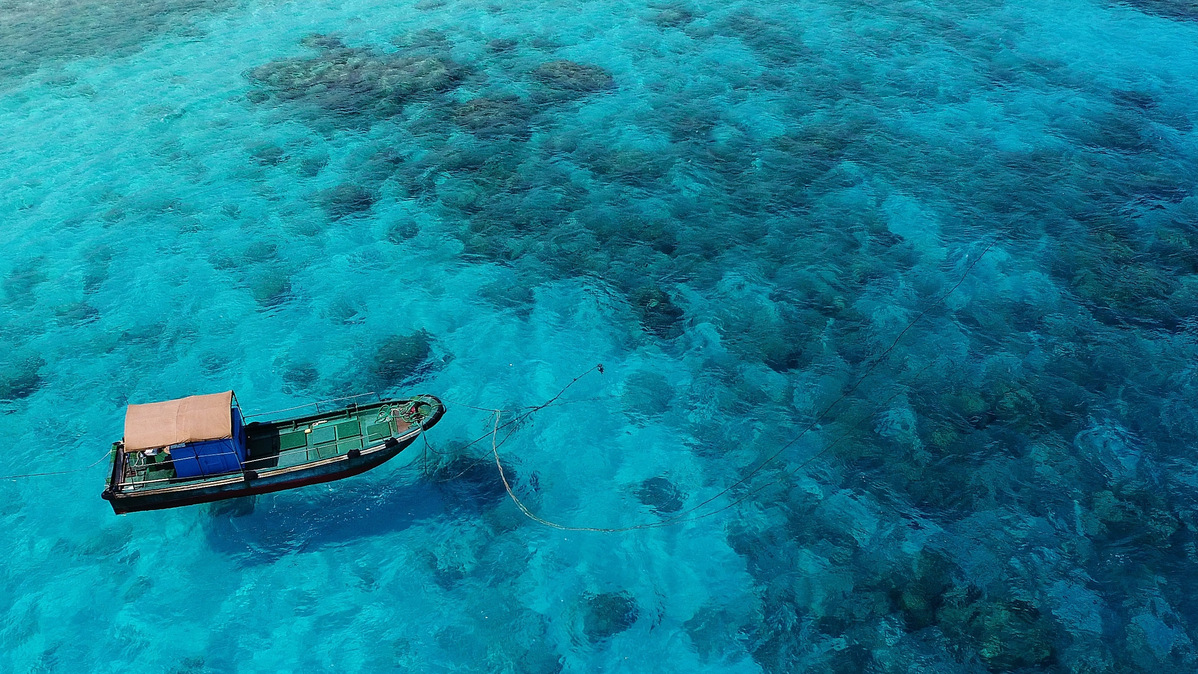 Editor's note: Azhar Azam works in a private organization as market and business analyst and writes about geopolitical issues and regional conflicts. The article reflects the author's opinions, and not necessarily the views of CGTN.
Joe Biden's National Security Advisor Jake Sullivan and his pick for the "Indo-Pacific" affairs Kurt Campbell advised in the article "Competition Without Catastrophe" in the September/October 2019 issue of the Foreign Affairs magazine that the US should establish favorable terms of coexistence with China in four key competitive domains – military, economic, political and global governance – which "offers best chance to protect US interests and prevent inevitable tension from turning into outright confrontation," especially in the "Indo-Pacific".
Noting that China is a peer competitor with a more formidable economy, more sophisticated diplomacy and more flexible ideology than the Soviet Union ever was – they championed cooperation between Beijing and Washington and described China as "an essential US partner" on climate change and transnational challenges such as economic crises, nuclear proliferation and global pandemics.
During his election campaign, Biden has made a guarded position on "free and open Indo-Pacific," a term reinvented by Donald Trump to band together American allies for China's containment. After the election, Biden rephrased the term as "secure and prosperous Indo-Pacific," signaling a possible reset of ties with China and desire to engage Beijing for a peaceful and thriving Asia Pacific.
In 2018, Sullivan had proposed the same approach to the Trump administration, arguing the US "has to lead in crafting the institutions, alliances, partnerships and rules that can make the Asia-Pacific region more secure, more prosperous and more stable." Ruling out the likelihood of Thucydides Trap – a loggerheads situation often results in a war – he believed conflict between China and the US wasn't "inevitable" and two superpowers could start from the premise of cooperation on shared interests, particularly in the economic realm.
China has over and over again assured it is not interested in deposing the US as a dominant global power and remains opposed to a confrontation in the Asia Pacific. Every year, more than 100,000 ships sail through the South China Sea without being threatened, until some external actors flex muscles to disrupt regional peace and stability. The act of provocation hasn't died down yet as the US continues to incite China in the name of promoting the so-called "freedom of the seas".
The new US administration needs to hold fast to its commitment of peace and prosperity in Asia Pacific. It can do so by overturning Trump's combative legacy and making joint efforts to defuse the tensions in strategic waterways. The frequent US violations do not contribute to the region's stability whereas its "rock-solid" support for China's Taiwan could be another bottleneck to calm things down.
Biden's advent to the White House finished off Trump's invidious term. After Biden announced to rejoin the World Health Organization and the Paris Agreement in a pivot to regain the lost US global leadership, Beijing welcomed Washington's return and hoped for the revival of China-US ties that have plunged to nadir under the former US president.
Last week, China again struck a reconciliatory tone and called for greater cooperation on common interests between world's largest economies to better bilateral relations for global prosperity and stability. The Chinese good beat unleashes an opportunity for the Biden administration to translate its idea of coexistence with China by mulling over the ways that can reduce threats of conflicts in the South China Sea and bring peace and prosperity in Asia Pacific.
The possibility of a China-US dialogue, as revealed by World Economic Forum President Borge Brende, if occurred, at the group's Singapore summit in May could perk up hopes to put aside differences. The talks would further allow China and the US to contrive an inoffensive environment in a region where Biden's aides once didn't write off coexistence by both militaries as impossible, urging the US to accept that military primacy would be difficult to restore given Chinese weaponry reach.
Even though Campbell recently opined the US should engage some Pacific nations economically and diplomatically to acquire greater regional role and empower states "in the face of China's growing clout" – he admitted they realize it was "neither practical nor profitable" for them to exclude Beijing. Such an effort might not work since China's economic prowess to emerge as a winner in the post-pandemic world would help strengthen Asia Pacific trade integration through Regional Comprehensive Economic Partnership (RCEP).
Underpinned by Trump's hawkish policy, the US is still embroiled in economic and health crises. With mounting domestic challenges, including growing social unrest and racism, confrontation is the last thing America can afford. Fighting disease, providing relief to millions of jobless Americans and hundreds of thousands of closed businesses, tackling climate change and advancing racial inequity are rightly Biden's priority so should remain his focus areas.
Southeast Asia, an economy worth $3 trillion, sitting strategically at the heart of the Asia Pacific, has been deeply concerned with China-US strategic competition, ranking it as the greatest geopolitical challenge. With the Pacific nations not wanting to choose between the two great powers, Biden's furtherance of Trump's divisive strategy won't get a free pass in the region.
Asia Pacific is set to recover from COVID-19 faster than other parts of the world and accumulate economic benefits via free trade agreements. By signing the RCEP "that will set trade and investment standards in Asia for a generation," the Pacific nations have secured their interests with Beijing, rejecting Trump's assertiveness to confront China for the US primacy.
Before unveiling his Asia Pacific strategy, Biden should review the US's historic shaky commitment and credibility to the region that kept America outside of Asia's two major free pacts. The intra-regional consensus to boost trade demands a cool head from the new US administration and expects to implement its proposed vision of coexistence and cooperation with China for "a secure and prosperous Indo-Pacific".
Most Viewed in 24 Hours
China Views