Chongqing total retail sales rank among China's top in 2020
Share - WeChat In 2020, wholesale and retail sales in Southwest China's Chongqing increased by 8.3 percent and 5.8 percent year-on-year, according to the Chongqing Municipal Commission of Commerce Monday.
Total retail sales of consumer goods increased by 1.3 percent to reach 1.7872 trillion yuan (about $277 billion), second only to Beijing and Shanghai. The growth rate was higher than the national average of 5.2 percentage points, ranking 4th in China.
Urban commercial vitality was promoted according to a development pattern set for urban business districts. There were 23 new municipal-level specialty commercial streets and 17 Chinese food streets, while Jiefangbei was designated as a national demonstration pedestrian street by the Ministry of Commerce.
Last year, the Sunac Cultural Tourism City, Jinsha Paradise Walk, and Lijiatian Paradise Walk were opened as they became trend-setting consumer landmarks.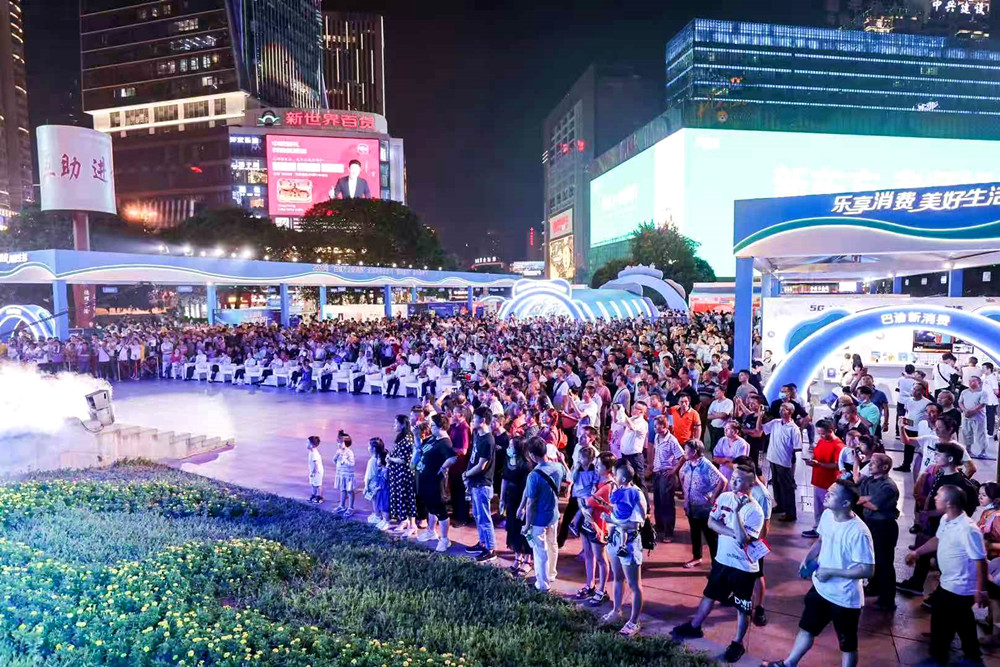 Business reopens following epidemic controls
The Chongqing night economy was vigorously developed, as 33 urban night market areas were built, allowing Chongqing to rank first among the top ten most influential night market cities in China, according to a joint release from Tencent and Outlook Think Tank.
Brand consumption was promoted through the four economic clusters of Jiefangbei, Chaotianmen, Guanyinqiao, and Jiangbeizui, along with the Jiefangbei tax rebate demonstration zone. In Chongqing, over 300 internationally renowned brands were introduced, as well as 292 first brand stores in the city. Over 2,000 online business outlets were set up for imported goods and 63 for international departure tax refunds—meanwhile, the project of Chongqing goods cultivated 19 Chinese time-honored brands and 241 Chongqing time-honored brands.
The resumption of business and markets proceeded swiftly with the assistance of policies aimed at both epidemic control and economic development. Guidelines were formulated and issued for 10 industries such as retail and catering, which scientifically clarified positive and negative lists for business resumption in all districts and counties, all whilst effectively hedging against impacts from the epidemic.
At the end of February, low and medium-risk districts and counties were promptly designated for commercial and business premises to open gradually. As a result, customer flow and turnover in major commercial districts saw a continued recovery, as they led to the restoration of business and markets nationwide.