Poor countries in dire needs of COVID-19 vaccines as developed countries over reserve procurement
Share - WeChat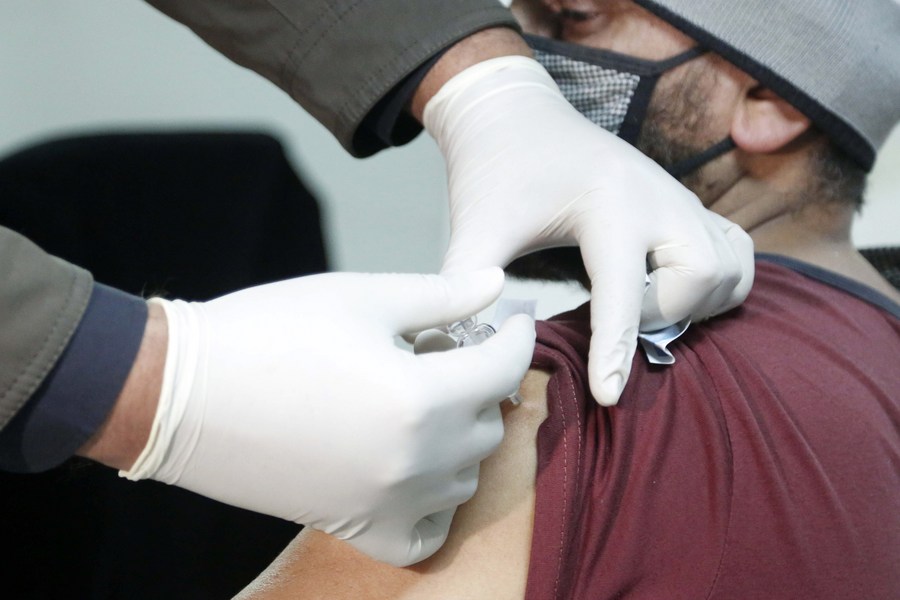 As developed countries hoard vaccines, the majority of the less-developed countries will not have access to enough doses for widespread coverage until 2023, a recent study shows.
More than 85 of the less-developed countries are unlikely to have enough COVID-19 vaccines administrated in the next two years, according to a study by the Economist Intelligence Unit.
While China and Russia will use self-developed vaccines to keep a similar pace in immunizing their citizens, the rest of developing countries will have to rely on a WHO-led program for vaccines, it said.
The program, which is called COVAX, will provide 2 billion doses of the shots this year for healthcare workers mainly. But the delivery could be affected by the delay in production, the study warns.
However, some developed countries, including the US and Canada, have over reserved times of doses they need as they are not certain which orders would come through, The New York Times reported.
As they administrate millions of doses of vaccines in the hope of ending the spread of the COVID-19 virus, developed countries are having trouble securing doses for the most in need. A Foreign Policy article published on Jan 28 criticized Western countries' action of "hoarding" supplies. The article said a World Health Organization-led effort to secure vaccines for "poor countries" is "seriously under-resourced."
In addition, the lack of basic infrastructures in the developing economies also made storage and distribution more challenging.
Based on a New York Times analysis of data on vaccines, if all the doses they have claimed are delivered, the European Union could inoculate its residents twice, Britain and the United States could do so four times over, and Canada six times over.
Calls for international collaboration are getting an increasingly louder volume as the world struggles to stop the pandemic a year after China reported the first outbreak.
"Without US-China cooperation, efforts to forestall another health catastrophe will be inadequate at best," according to an article published by USA Today.
"It is now clear that improving global health and bolstering the world's preparedness for a future pandemic are urgent tasks. But they are challenges to be overcome through international cooperation, not confrontation."
China already took action to help developing countries access the vaccines.
China has donated a batch of the inactivated vaccines to Pakistan, which has arrived at its capital on Feb 2, said Wang Wenbin, spokesperson for China's Foreign Ministry. This is the first batch donation China has offered overseas.
According to Wang, China is helping 13 countries to get vaccines, including the Philippines, Cambodia, Sri Lanka, Mongolia, Brunei, Nepal, and others. The country also plans to extend the help to 38 more developing countries.
China's vaccines have been approved by more countries as batches have transported and landed in countries such as Serbia, Indonesia, and Brazil.