Chongqing hospital makes a breakthrough in discovering another GPS system in the brain
Share - WeChat Chongqing- A hospital based in Southwest China's Chongqing has made a breakthrough in discovering another GPS system in the brain, according to a paper published recently.
The team of Professor Zhang Shengjia from the Department of Neurosurgery at the Second Affiliated (Xinqiao) Hospital of Army Medical University in Chongqing published a paper online titled A novel somatosensory spatial navigation system outside the hippocampal formation in Cell Research, a sister journal of the internationally renowned magazine Nature.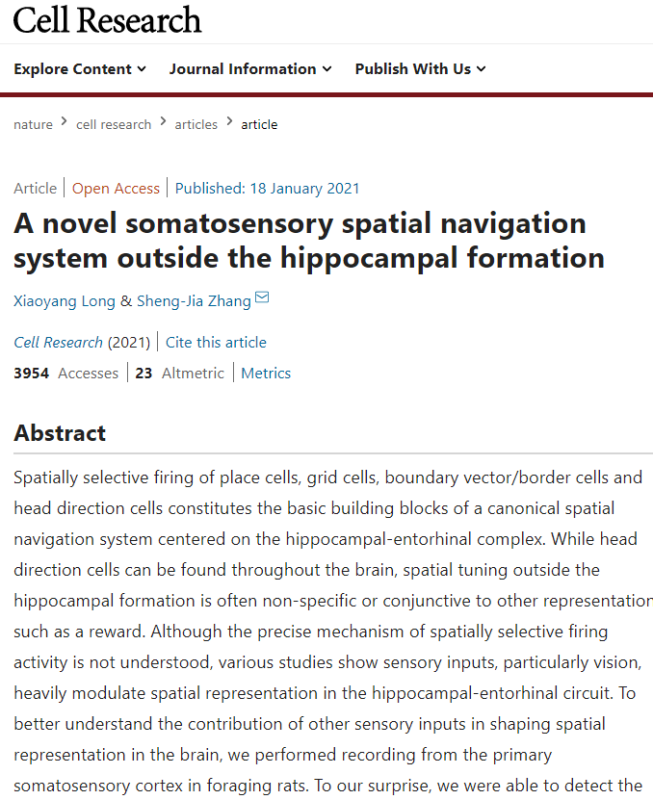 Since the classic spatial positioning system mediated by the hippocampal-entorhinal network was discovered, another brand-new yet complete set of the brain's spatial navigation system with spatially selective features has just, for the first time, been found in the primary somatosensory cortex.