Catchy couplet offers city hope in hard times
Share - WeChat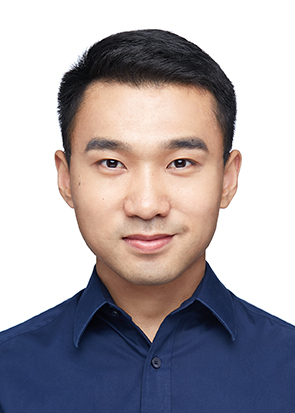 "Clouds cannot block the sunshine for good," reads a message on a building facade facing my window. The pinkish-white characters are set against an amaranth background, like peach petals resting atop a meadow ablaze with violets. "Spring buds prevail when harsh winter ends."
The biting winds keep pounding on the panes of my hotel room on the 18th floor.
I was sent to Shijiazhuang, capital of North China's Hebei province, to cover its response following a spike in COVID-19 cases last month. The downtown streets that my window overlooks were eerily deserted but the huge display kept working. Instead of commercials, it showed the verse about hard times.
The catchy couplet is part of a 1936 poem by Chen Yi, a communist revolutionary general.
When the lines were penned on a similarly freezing day 85 years ago, China was beset by the double woes of a Japanese onslaught and a corrupt and inactive Kuomintang regime.
But Chen saw hope instead of despair, and he put those thoughts into words to encourage his fellow communists.
The lines were borrowed by the authorities in Shijiazhuang, an industrial city, to convey the same optimism and confidence in defeating a very different foe.
The city of 11 million detected a COVID-19 case on Jan 2 in a rural neighborhood in Gaocheng district.
The city became the focal point of national interest after its caseload swiftly ballooned, prompting city authorities to introduce a sweeping stay-at-home order and later suspend outbound travel to halt the spread of the disease.
With all forms of public transport suspended, my colleagues and I drove around the near-empty streets-with a government-issued media permit-searching for stories.
Over the span of about two weeks, city authorities rolled out three rounds of mass nucleic acid tests covering all urban and rural communities, a crucial first step in pinpointing potential carriers for isolation and treatment.
To bolster the city's virus detection capacity, makeshift laboratories were set up overnight at an indoor tennis complex, fever clinics at local hospitals ramped up screening and health workers arrived from across China to aid the local contact tracing drive. A bus-like mobile lab was also deployed from Wuhan, Hubei province-which was placed under a virus-induced lockdown early last year-to aid Shijiazhuang.
Student dormitories at a local vocational school that was empty during the winter break and multiple hotels were repurposed as quarantine sites for close contacts. Prefabricated rooms were shipped in for the same purpose.
Every move was interlocked in a concerted effort to snip a major outbreak in the bud.
China emerged from previous outbreaks with a whole set of plans to contain cluster infections, but it is the mass support from people that turbocharges their rollout.
Volunteer drivers helped ferry medics and other essential workers. Community workers ensured food and medication supplies. Construction workers raced to install the prefabricated rooms. Lab technicians worked grueling hours to get tests done. Those under home quarantine contributed by staying put.
As some in the West protest against lockdowns, stay-at-home orders and even mask-wearing mandates, Chinese embrace them as a necessary price to pay.
That's because they see sunshine in clouds, flowers in snow.