Foreigners welcomed to see truth for themselves
Share - WeChat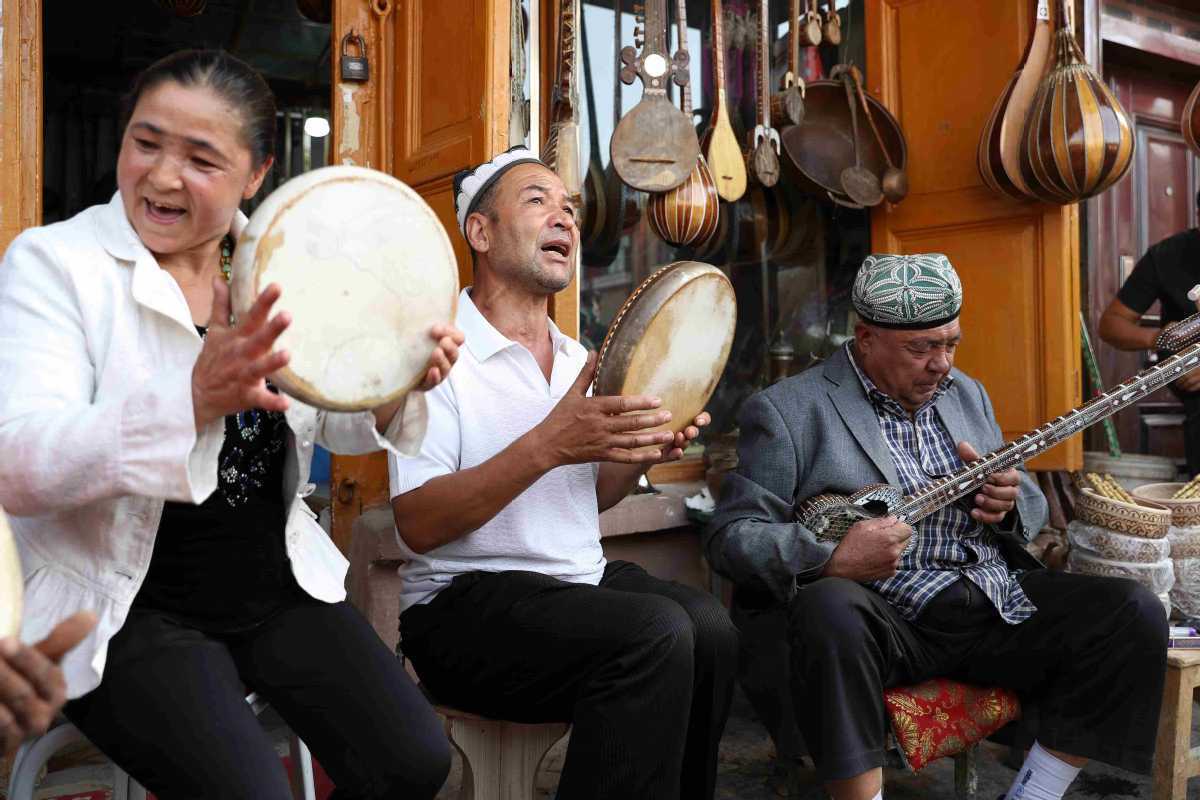 Officials from the Xinjiang Uygur autonomous region rebutted on Monday allegations of so-called forced labor and violation of human rights in the region, welcoming foreigners, including officials from the new administration of the United States, to visit Xinjiang to learn the real situation.
Xinjiang is walking on the right path and has nothing to hide, said Xu Guixiang, deputy head of the Publicity Department of the Xinjiang Regional Committee of the Communist Party of China.
He said at a news briefing in Beijing that the department has maintained communication with diplomats in China from the European Union and its member states over visiting Xinjiang and has made detailed arrangements. "We have shown our sincerity and hope they can make the trip."
However, Xu said, "we also have a principle and a bottom line, and will not accept a so-called investigation with a presumption of guilt".
In January, the US and the United Kingdom announced bans on imports tied to Xinjiang.
Striving for a better life by working hard is a basic right as well as the wish of the people of all ethnic groups in Xinjiang, Xu said, adding that there is no need for "forcefully mobilizing" them.
The intent of the US move is to suppress key industries in Xinjiang so as to contain the development of the region, Xu said.
The companies sanctioned by Washington are legally registered and operate in accordance with laws and regulations, and guarantee the legitimate rights and interests of their employees.
"We will actively help these companies explore overseas emerging markets, strengthen the competitiveness of the companies and provide more Xinjiang products with good quality and proper prices for the international market," Xu said.
Elijan Anayit, a spokesman for the information office of the regional government, said that some foreign politicians and anti-China forces have been cooking up invalid evidence and smearing Xinjiang under the guise of human rights issues.
They have never visited Xinjiang, nor do they understand the real situation, and they have ignored the achievements of the region in human rights issues.
They have attempted to undermine the stability and development of Xinjiang in order to pull the region back to the past, when violent, terrorist activities frequently happened, he said.
Since the end of 2018, over 1,200 representatives from more than 100 countries and regions, including United Nations officials and foreign envoys to China, have visited Xinjiang, he said.