Dedicated young green activist honored by UN
Share - WeChat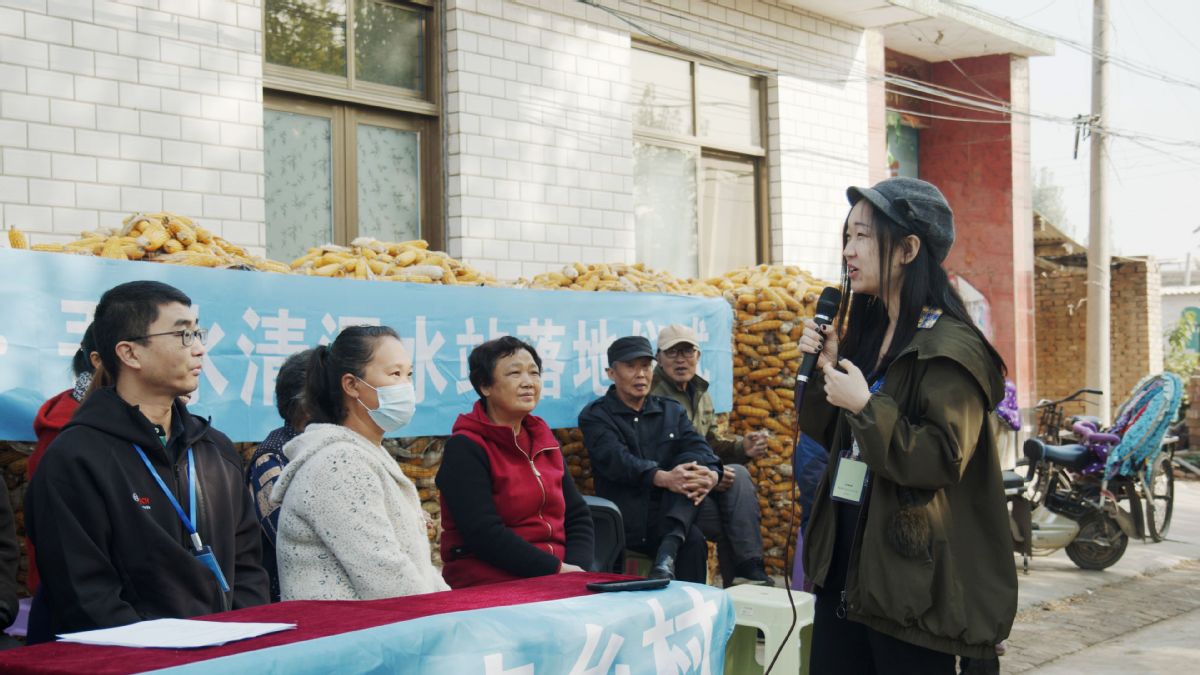 Taking root
However, her passion for environmental issues never died. She was admitted to Vassar College in New York and majored in physics and sustainable development. She then attended the Massachusetts Institute of Technology and gained dual masters in environmental engineering and technology and policy.
While studying in the United States her active role in environmental issues continued. She joined a three-week cruise in the Gulf of Mexico to measure diffusion rates of an oil spill, and at MIT she was involved in helping improve sanitation in rural India.
The experiences aroused her interest in water issues and also contributed to her launching an NGO in 2015 called MyH2O. "I still wanted to do something for my motherland," she said.
MyH2O has a platform that depends on a nationwide network of youth volunteers to provide a picture of the state of water across rural China. In addition to conducting water usage surveys and evaluating the demand for clean water, the volunteers are also trained to test water quality and log the results on the platform.
Via an app, rural residents are told where to find clean water and they are also connected with businesses and nonprofit organizations that provide potable water.
According to the platform, it provides support for more than 130 teams, each with about 10 members.
Ren said, in the next five years, the key task of the platform will be to try to provide solutions to water problems in rural China.
In the long run, she hopes that the accumulated data can be collated into a report to be used for reference by domestic NGOs and international organizations.
Ren said she focused on rural China because she had learned about the huge gap between urban and rural areas from her relatives. Though she was born and raised in Beijing, both her parents lived in rural areas until they attended university. "The world has treated me a little bit better. I feel a kind of responsibility to help," Ren said.
She said she was lucky to be recognized by the UN, adding her foreign study experiences made her application easier. However, she is optimistic the award will help her attract more international cooperation and change some prejudices about Chinese NGOs.
"When mentioning China, some people believe that there are no nongovernmental organizations in the country and all organizations are government related. When I tell my foreign friends that I work with an NGO, some of them are astonished and ask how can there be an NGO in China," she said.
Ren said she is looking forward to showing the vitality of Chinese youth on an international platform and changing stereotypes about China. "Actually, many Chinese youths are doing a lot," she said.