Pork supply, acceptance of cash payments to be guaranteed
Share - WeChat A slew of ministry-level departments, including those responsible for commerce, banking, economic planning and meteorology have responded recently to matters of public concern.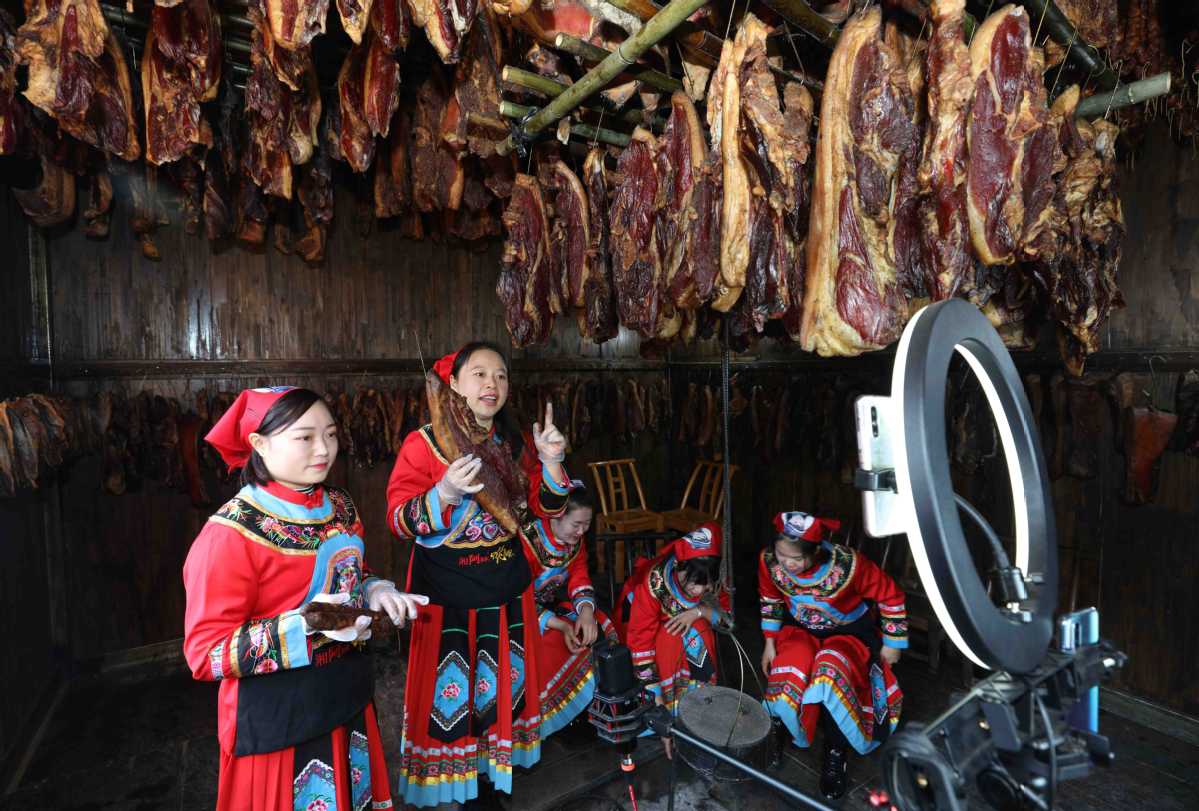 Emerging services help boost online retail sales
With new online shopping outlets booming in the country, China has secured its status as the largest online retail market in the world for eight years in a row, according to the latest figures.
Officials noted that emerging, cutting-edge consumption services expanded rapidly last year, and the convergence between online and offline operations has been gearing up in the industry.
China's online retail sales of goods registered a total of 9.8 trillion yuan ($1.5 trillion) last year, a year-on-year increase of 14.8 percent, the Ministry of Commerce said on Jan 19.
Retail sales through online outlets accounted for 24.9 percent of the country's total retail sales last year, ministry officials said.
Online sales promoted by livestreamers have gained great popularity. More than 20 million livestreaming events took place in the country last year, the ministry said.
As a result, surging online sales also gave a major boost to the delivery industry, as a total of 83.36 billion parcels were delivered throughout the year.
16 entities penalized for refusing cash payments
The country's top banking regulator has stressed the need to safeguard the rights and interests of consumers who want to pay in cash despite the booming usage of cashless payments nationwide.
The People's Bank of China, the nation's central bank, has punished 16 entities for refusing to take cash payments during the fourth quarter of last year.
The 16 violators include parks, public service institutions, parking lots and insurance companies who were disciplined as part of a crackdown on the practice of refusing cash payments launched in October, the central bank said in a Thursday release. Such practice is illegal, authorities say.
The violators were issued with fines ranging from 500 yuan ($77.28) to 500,000 yuan for posting "no cash" signs or simply refusing to accept cash as payments, the central bank said.
Consumers who try to pay in cash but are prevented from doing so can lodge a complaint with the authorities.
The PBOC said it will continue to punish violators and improve channels for lodging complaints and reporting cases.